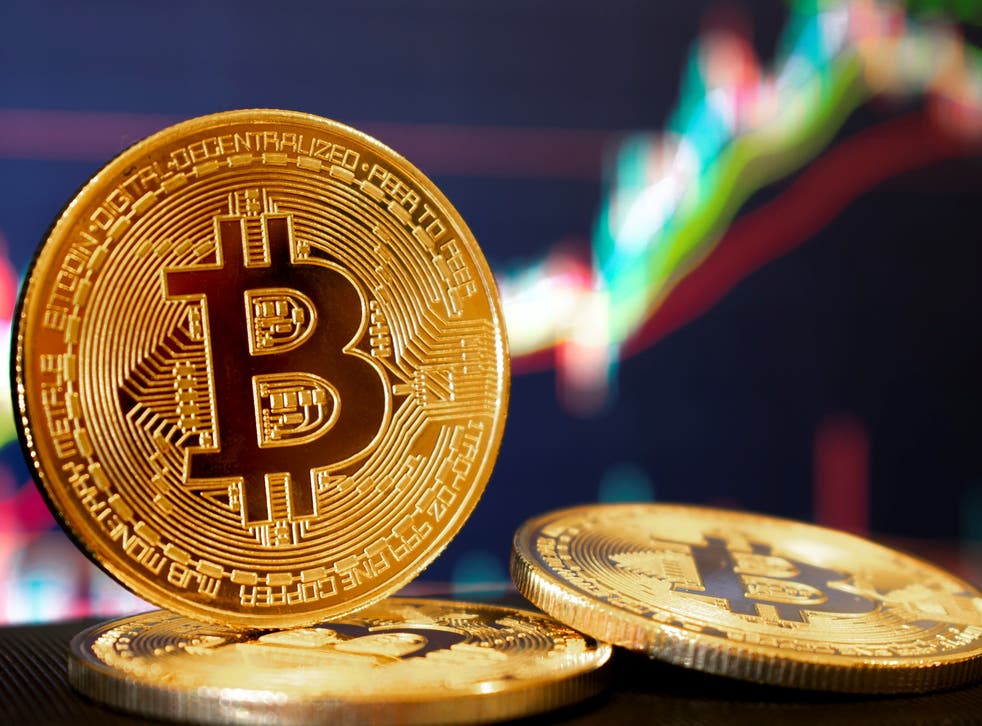 Bitcoin has seen yet another plunge, as the crypto market experiences yet another blow in a difficult star to the year.
The whole market has dropped around 9 per cent, with high trading volumes and almost all digital currencies seeing dramatic falls.
Supporters had hoped that cryptocurrency could start to stabilise after bitcoin's most difficult start to a year ever, and amid possibly supportive news such as rising inflation. But it has instead continued to drop, and the market is seeing yet another sell-off.
You can follow all the latest bitcoin developments, as well as news from other leading cryptocurrencies, right here.
1642474727
Bitcoin, ethereum, and dogecoin prices drop
The prices of top cryptocurrencies including bitcoin, ethereum, solana and dogecoin have dropped by 1 to 4 per cent in the last 24 hours and the overall crypto market has also plunged in value over the last day.
Bitcoin price has dropped by over 1.5 per cent in the last day and is currently valued at about $42,000.
Meanwhile, cardano has surged by about 9 per cent and has grown in value by nearly 40 per cent in the last week.
Meme coins dogecoin and its spinoff currency shiba inu have plunged in value by over 2 per cent in the last 24 hours.
The overall crypto market is down by over 2 per cent in the last day and is valued at $2.02 trillion.
Vishwam Sankaran
18 January 2022 02:58
1642433666
Bitcoin has dipped in price slightly over the last few hours, testing that key level of support mentioned earlier. This hasn't put of one of the most popular and bullish BTC analysts, TechDev, who still predicts a significant rally before this cycle concludes.
Analysis based on the creation of new bitcoin addresses apparently suggests that "at least one more upward impulse" is on its way, "before an impulsive downtrend (bear market) begins". Here's his calculations:
Anthony Cuthbertson
17 January 2022 15:34
1642419441
Rio de Janeiro embraces bitcoin
The mayor of Rio de Janeiro has announced plans to hold 1 per cent of the city's treasury in cryptocurrency.
Eduardo Paes is the latest politician from Latin America to embrace cryptocurrency, offering citizens of Brazil's second largest city various benefits if they use bitcoin.
"The city also intends to offer taxpayers discounts if they pay their tax bills in bitcoin," Simon Peters, a crypto analyst at the online trading platform eToro, wrote in a note on Monday morning. "Paes intends to turn the city into a hub of crypto innovation, with other unannounced tax innovations to encourage the crypto sector still to come in the region."
Anthony Cuthbertson
17 January 2022 11:37
1642415882
Bitcoin set for 'interesting week'
The downward trend bitcoin has experienced since hitting an all-time high back in November is about to be tested by a short term positive price trend.
Crypto analyst Will Clemente says it "should be an interesting week", as the converging symmetrical triangle pattern comes to its conclusion over the coming days.
Failing to maintain the support could see the long-term trend continue, however breaking above the resistance level could signal and end to the bear market and give momentum back to the bulls. Either way, we should finally see some movement after several days of stagnation.
Anthony Cuthbertson
17 January 2022 10:38
1642412735
Hello and welcome...
to The Independent's live coverage of the crypto market. We'll be bringing you all the latest news, analysis and expert price predictions for bitcoin and other leading cryptocurrencies.
Anthony Cuthbertson
17 January 2022 09:45
Register for free to continue reading
Registration is a free and easy way to support our truly independent journalism
By registering, you will also enjoy limited access to Premium articles, exclusive newsletters, commenting, and virtual events with our leading journalists
Already have an account? sign in
Join our new commenting forum
Join thought-provoking conversations, follow other Independent readers and see their replies