Bitcoin price closes in on new record high as analysts predict 'permanent hike' in 2021
'This time this is not a bubble, but a permanent market shift,' says one cryptocurrency expert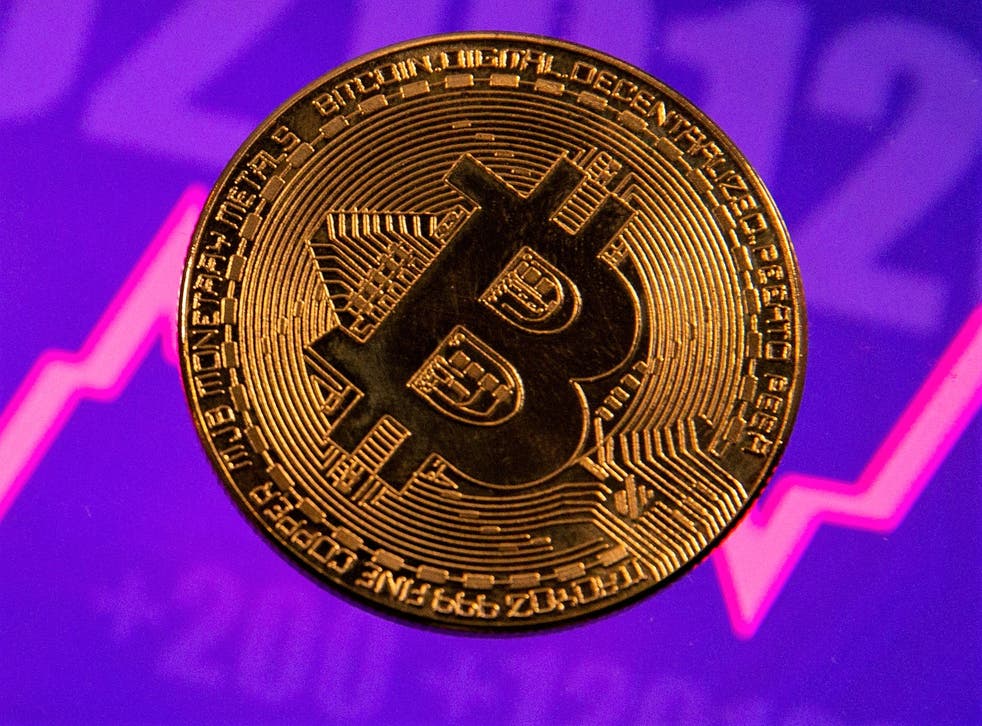 Leer en Español
Bitcoin is in the middle of its fourth major price surge of 2021 and is close to hitting a new all-time high, with some analysts predicting that this rally could be different to ones that have come before.
The cryptocurrency was trading close to $60,000 on Thursday – up by more than 1,000 per cent since March last year and just $1,500 off the record it hit on 14 March this year.
The market movement has been spurred on by massive institutional investment in recent months, which has led experts to claim that the gains made so far will be sustained for the long-term.
"Bitcoin has been on an epic rally since last October. Almost week-on-week, the price has been smashing through barrier after barrier, reaching new highs," said Nigel Green, CEO of financial advisory firm deVere.
"However, this momentum has been slowing down... This temporary bitcoin price slowdown could trigger a new surge in institutional investment, leading to prices going up permanently."
Read more:
Large institutional investors tend to be more long-term holders, which has resulted in a dwindling supply.
Tesla, for example, bought $1.5 billion worth of bitcoin in January, and appears to have no plans to sell it any time soon. On the contrary, the electric car maker is actually adding to its holdings by accepting bitcoin payments for its vehicles and not converting it into traditional fiat currency when the sale is complete.
This trend has been partly fuelled by the pandemic and the economic uncertainty that has come with it. Bitcoin is increasingly being viewed as a safe-haven asset and is often referred to as 'digital gold'.
One of the main reasons for this is its finite supply – only 21 million will ever exist – which is not subject to inflationary economic practices like quantitative easing or stimulus packages.
"Investors have quickly found themselves in need for new safe-haven assets to save their capital," says Konstantin Anissimov, executive director of the cryptocurrency exchange CEX.IO.
"This was the chance for bitcoin to come into the focus of institutional investors' attention. Their funds were the fuel for bitcoin's fast growth.
"I think we should expect this trend to continue in 2021 and after Covid. This time this is not a bubble, but a permanent market shift with bitcoin and other cryptocurrencies entrenching as a fully-fledged investment asset class."
This perceived shift has led many investors to question not how far bitcoin could fall, but how much longer this rally can be sustained.
Looking at previous market patterns, sustained gains can be seen a certain moments in bitcoin's halving cycle – a point hard-coded into the cryptocurrency's design that makes it twice as difficult to digitally mine.
The most recent halving took place in May last year, and the next is expected to happen at some point in 2024. Previous halving events in 2012 and 2016 were proceeded by massive price gains the following year, with both rallies ending in a crash as the market corrected itself. Each time, the new bottom price was still way up from the previous rally's peak.
2020's halving event therefore inspired record price predictions at the time, with some experts claiming that bitcoin's stock-to-flow model would push its price up towards $100,000 at some point between May and November 2021.
One of the most prominent advocates of this model, which is based on bitcoin's inbuilt scarcity, is a market analyst who uses the online moniker PlanB.
The Dutch intuitional investor, who prefers to keep his identity anonymous, has been proven consistently correct by the market with his price prediction model.
PlanB's analysis puts bitcoin at reaching $100,000 over the coming months, before eventually reaching above $1 million in the coming years.
"[In my opinion] we are only ~4 months into the bull market and nowhere near the end of it," he tweeted on 26 March. "Bitcoin is just getting started."