Uganda: A jungle out there

Show all 3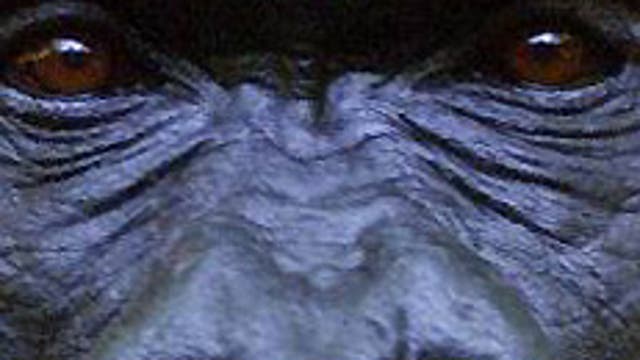 Uganda: A jungle out there
Uganda's chaotic past had a devastating impact on the country's wildlife. But now the animals have returned – as have the visitors, says Jack Barker
Saturday 10 November 2007 01:00
comments
My host introduced me to the other guests: "Jack's from England and he shouldn't be here. The British government advise against travel to Semliki". Though the table was large enough for 20 there were only two guests, and they laughed. Beyond the flickering light of hurricane lamps large beasts roamed; the gentle cough of a leopard had just been upstaged by a mighty roar from a lion. But from the overstuffed sofas and polished Elgon teak floors of my safari lodge the lawless lands across the border in the Democratic Republic of Congo (DRC) seemed safely distant. None of the guides or rangers could understand why the travel advisory was still in place.
In 1994 Semliki wildlife reserve was fresh from the chaotic years of Idi Amin and Obote's second tyrannical rule. Only 90 of the elegant antelopes known as the Ugandan kob had survived. Now there are 8,000 of the national animal of Uganda, marking out their breeding territories and grazing in herds. In the same time buffalo numbers have recovered, from 40 animals to 1,000. And though big game suffered at the hands of marauding militia and unpaid game wardens, the underlying biodiversity was unharmed. The reserve still has 500 bird species – and smaller animals are prolific. What you won't see are other safari vehicles. A single lodge has Semliki's 550 square kilometres to itself, with exclusive access to land that ranges from open savannah grasslands to dense jungle.
I'd already seen some of Uganda's forest back at the lodge: gleaming dark tabletops of Elgon teak 12 inches thick. At dawn I discovered the real thing, along with the useful information that Wellington boots are perfectly suited for exploring rainforest and that my shoes were not. I slipped my way down a hill, a dense, sticky clay clinging to my feet, and entered a twilight world of vast buttress roots and dangling lianas. I was accompanied by two wildlife rangers, both armed, but whether they were expecting to defend me from Congolese rebels or prowling lion was unclear. In fact it soon became clear that gravity was my greatest enemy. Though much of the ground was covered in fallen leaves, the clear bits of earth were as slippery as glass: the smooth soles of my ankle-boots slid away on the mildest slope. You could see the doubts of the lead ranger, Sebastian, when he suggested our best hope of finding chimpanzees was to leave the main path and take the research trail he used in his daily visits to habituate chimps to human contact.
Semliki's forest is the eastern extension of the Ituri Forest that spreads across central Africa. The sheer scale of it became clear to me as we clambered up and down banks and crossed numerous forest streams. Signs of chimp were everywhere – half-eaten snacks, abandoned nests and buttress-roots worn smooth by being used as drums – but it was a cold and misty morning and they stayed quiet. We had to be satisfied with spotting several different kinds of monkeys and the end of a huge python disappearing into thick grass. "They crush you," said Sebastian. "Then they cover you with saliva so you're slippery enough to swallow." We looked down at the tail still oozing across our path. I resisted the temptation to poke it with my foot.
Bird watchers flock to Semliki in search of the shoebill stork, a highly endangered species that straddles the conventional categories of heron and stork and looks as though it would be more at home in the company of dinosaurs. Semliki's shoebills live on the southern shores of Lake Albert, in a swampy hinterland on the border with the DRC. We powered out in a dinghy and quickly spotted three birds, but to get a close view the boatman climbed out and pushed the last bit, wading through the shallow reeds that sucked at the hull. We finally came to a solid halt 30m from a solitary shoebill. It stood there looking steadily at us, and in the next hour barely moved. I spent most of my time looking the other way as commonplace African jacanas hopped around daintily on lilies and fishermen poled their dugout canoes through the shallows.
The road back to civilisation from Semliki is spectacular, a narrow strip of dirt that threads its way between a patchwork of small farms glued to a sheer slope. Civilisation is Fort Portal, a one-horse town with a Wild West feel, overlooked by marabou storks, large vultures that perch on top of every building and flap heavily down to earth at the faintest sign of food. The best hotel near Fort Portal is Ndali Lodge in crater lake country, an unspoiled farming region about 30km out of town. The place overlooks its own private crater lake, and is an immensely relaxing place in which to experience Uganda without being on constant safari.
Old copies of Horse and Hound lie around on tables; an elderly and dignified barman notes the drinks you have consumed in a battered pad; dinners are communal and lively. However, catch the second-generation owners in a quiet moment and you'll hear stories of squatters encroaching, with bussed-in inmates from local prisons being used to fast-cultivate bits of land in hurried attempts to make small plots look established. Uganda has a population the size of Kenya's but only one third of the space: everyone wants land.
Population pressures fall away at Kidepo National Park in the far north of Uganda, hard against the border with Sudan. By road it's a 12-hour drive from Kampala but the Foreign Office advice (roughly, "don't even think about travelling overland") is justified: people do get through Karamoja without getting shot at or robbed but not always. Taking the safe – and officially approved – route, I boarded a small plane running a circuit to drop aid workers off at refugee camps. I was the only passenger to disembark at Kidepo, where a lone windsock trailed in the gentle breeze.
In earlier days Winston Churchill and Robert Mitchum shot through these territories for fun, and throughout the 1990s, Sudan People's Liberation Army rebels killed almost all the animals large enough to eat. Now, things have changed. But however hard Uganda tries, Kidepo has a problem. The game was plentiful when it was arid savannah but the past 10 years have been wetter. The grass is tall and no longer burns in bushfires, and the only animals that can eat fibres this tough are buffalo and elephant. Giraffe have been re-introduced but the park is no longer suitable for the gazelle, kudu and oryx. The Kidepo River used to flow once a year but is now full most of the time, effectively cutting off a swathe of the park's northern extent.
Officially the Karimajong region is still experiencing a drought – 10 years of increased rain might threaten aid agency funds – but surely this new climate might help in growing crops? The village of Loroukul, just outside the park boundaries, didn't show any great signs of wealth. Though each family compound had large and well-built bomas (homesteads) woven out of thorn-trees, they contained no animals. Settled communities such as this had handed in their arms to the government but it's not so easy to disarm nomadic tribes: two weeks earlier Ledodos tribesmen had stolen the cattle and goats, shooting one villager in the process.
After a while the park's remote beauty began to work its magic. The lodge's comforts might have helped, but it was more the experience of Africa in the wild: heading out with the lodge manager, Joe Duplessis, to find birds never recorded in Uganda; waiting while 500 buffalo jostled past our vehicle; meeting four ancient elephants that somehow had survived 40 years of civil unrest but still seemed unconcerned by our presence.
Uganda's recent past is still in evidence. One of Amin's most ambitious projects was to build a safari lodge in Kidepo. At the time of his downfall Katurum Lodge was nearly completed, but was never opened. Twenty years on it's a ruin, but an atmospheric one: set high on one kopje it matches another where a pride of 12 lion lolled in the evening sun. Though the roofs are long gone the bar remained, and from this vantage point we watched as a buffalo mum, separated from her herd, anxiously shepherded her calf through the grass. The huge valley stretched across to a distant line of Sudanese mountains. In the whole view there was not one electric light, nor even the glow of a herdsman's fire.
Traveller's guide
GETTING THERE
The writer travelled with Journeys by Design (01273 623 790; www.journeys bydesign.co.uk), which offers private, 10-day safaris in Uganda from £3,890 per person. The price includes full board at the Mweya, Semliki, Ndali and Apoka Lodges; services of an English-speaking guide; transfers; activities; and entrance fees.
The writer flew from Heathrow to Entebbe via Nairobi with Kenya Airways (www.kenya-airways.com). BA flies non-stop from Heathrow to Entebbe.
British passport-holders require a visa to enter Uganda. These can be obtained from Uganda House, 58-59 Trafalgar Square, London WC2N 5DX (020-7839 5783; www.ugandahighcommission.co.uk).
STAYING THERE
Semliki Lodge, Western Rift Valley, and Apoke Lodge, Kidepo Valley are run by the Uganda Safari Company (00 256 41 251182; www.safariuganda.com). Ndali Lodge, Fort Portal (00 256 772 221309; www.ndalilodge.com). Mweya Lodge, Queen Elizabeth National Park (00 256 31 260 260; www.mweyalodge.com).
Join our new commenting forum
Join thought-provoking conversations, follow other Independent readers and see their replies