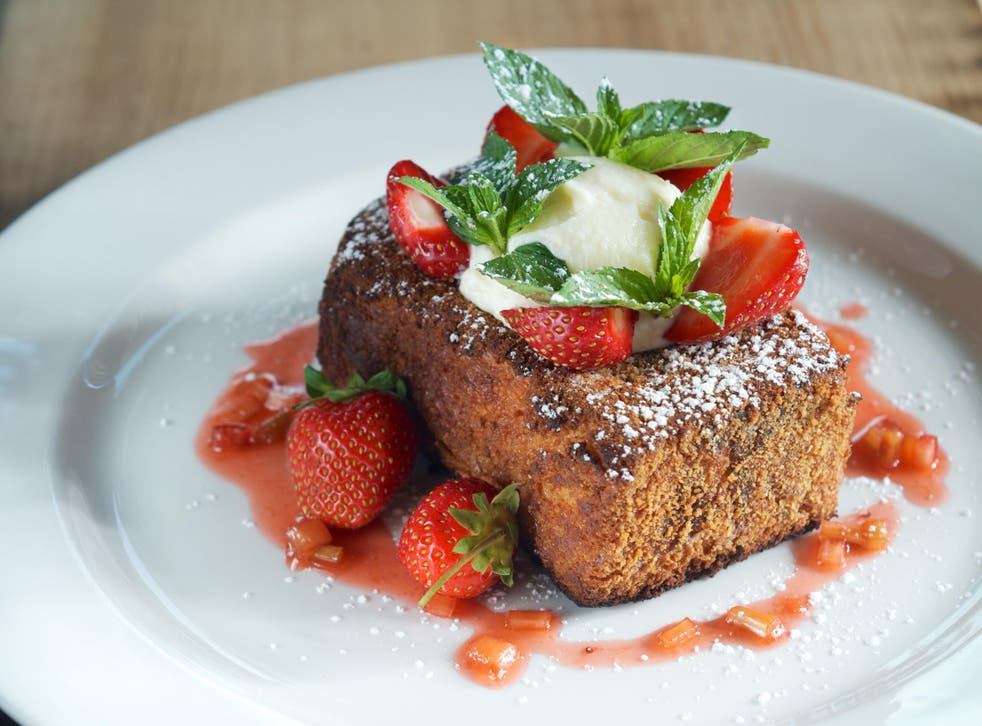 Boston's best brunches: where the locals eat fresh seafood, obscene French toast and drink Margaritas by the mug
Get the inside track on the world's top city breaks from the team at Spotted by Locals
The brunch may have originated in England – the concept is said to have been first mooted by British author Guy Beringer in an 1895 issue of Hunter's Weekly – but no one's taken this meal to heart quite like the Americans. And who can blame them – what's not to like about a lazy breakfast with booze? In Boston, a city with a distinctively local feel, there's everything from decades-old favourites to smart new bistros to try out. And, of course, to miss out on the city's famous seafood would just be daft. We asked Spotted by Locals' on-the-ground team to let us in on their favourite haunts for the most important meal of the weekend.
There's nothing puritanical about brunch at Puritan & Company (puritancambridge.com), which spells gluttony with a capital G. The Puritan pastry basket is quite the misnomer, featuring lashings of cream, sugar and butter to go with the likes of candied bacon scones with maple glaze, chocolate pretzel croissants and lemon poppy monkey bread. If you're more of a savoury type, worry not; there's the likes of duck confit hash and broccoli and cheddar scramble to keep you occupied, too. Pair it all with a pitcher of the house mimosa and you've got a classic (if not a budget) brunch.
Perfecting their dishes for more than 75 years, The Paramount Café (paramountboston.com) has been a firm favourite in Boston since 1937. Extremely popular among proper, card-carrying Bostonians, local Lia says: "You're officially 'in the know' after you've discovered The Paramount." Insiders always go for the same dish, a comfort food classic - the feta, baby spinach and tomato omelette, served with piles of toast and house-made home fries.
Local Abigail has a special tip for brunch at The Painted Burro (thepaintedburro.com), which is to order a dish with a twist that's not actually on the menu. She advises dropping one of the carbs from your Eggs Benny by having the eggs served on avocado instead of English muffin. That's because there's plenty of other stuff going on that you don't want to be too full for – the eggs are smothered in a smoked-chilli hollandaise sauce and then served with sides of house fries and refried beans. There are plenty of special brunch cocktails to wash it all down with, too, like their kicky Mezcal Mule.
Another one of Abigail's personal favourites is Lone Star (lonestar-boston.com). (Abigail is a fount of knowledge when it comes to brunch places – she says: "If I could only eat one meal for the rest of my life, it would be brunch."). Her top order here is the Beef Barbacoa taco with smoked brisket, pickled red onion, avocado crema and Cotija cheese - a steal at $4. Pair it with a super-sized Lone Star Mug-Arita or a tequila-spiked Bloody Maria.
Last but not least is Mistral (mistralbistro.com), a refined little French-inspired bistro (in keeping with the Gallic chic, if you're coming here it's best to dress up a little). Local Ellen tells us she's never been able to order anything other than the decadent jumbo lump crab and chive omelette, plated up with Vermont butter and sea salt. It must be good, considering other contenders include Graham cracker crusted challah French toast with nectarines, Amaretto Chantilly and toasted almonds. With brunches like these, who needs dinner?
Spotted by Locals (spottedbylocals.com) is a series of apps and blogs available on iPhone and Android devices with up-to-date tips by locals in 60+ cities in Europe and North America
Join our new commenting forum
Join thought-provoking conversations, follow other Independent readers and see their replies