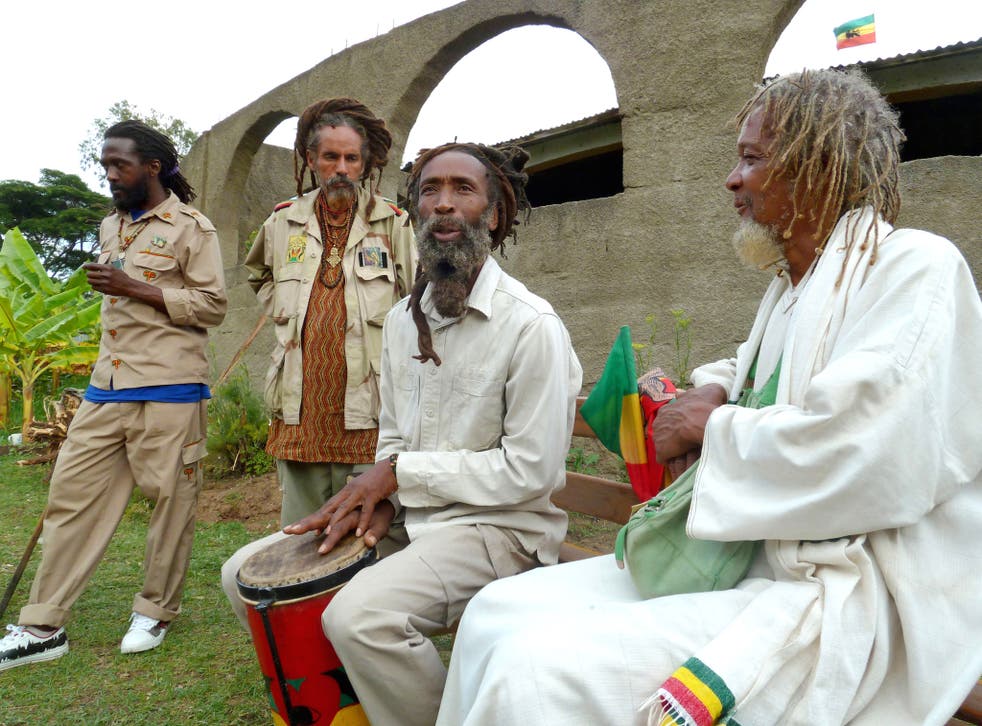 Justice for Britain's former slave colonies? Caribbean leaders to ask the UK for apologies, repatriation and debt cancellation
For many Rastas, a desire to return to their African ancestral homeland is a central tenet of their belief.
Now Caribbean leaders are calling on European nations to help repatriate members of the Rastafarian movement to the continent that inspired their way of life.
The demand is part of a growing campaign by Caribbean governments for reparations from their former colonial masters for what they view as the remaining ill-effects of the slave trade on the West Indies.
Their shopping list includes the cancellation of debts to such countries as Britain, France and the Netherlands.
They are also pressing for the establishment of a "repatriation programme" to help resettle Rastafarians in Africa. It would involve European governments providing legal and diplomatic help to people who want to start a new life on the continent.
Between 600,000 and one million people are estimated to follow the faith internationally, some 100,000 of whom live in Jamaica, with smaller numbers in other Caribbean island states such as Barbados and Trinidad and Tobago. According to the 2001 Census, around 5,000 Britons are part of the movement.
The Caribbean Community (Caricom), which brings together 15 nations and dependencies, decided to press ahead with the demands following a private meeting in St Vincent and the Grenadines.
According to Leigh Day, the law firm which is representing them, the countries are calling for reparation payments to repair the persisting "psychological trauma" from the days of slavery.
They argue that they should be given help to boost their industrial base as they were confined in colonial days to producing and exporting raw materials such as sugar and fruit.
In addition, they are calling for European help to strengthen health care, schools and cultural institutions such as museums.
The Foreign and Commonwealth Office said yesterday it had not received a formal request for reparations, but added that it would not bow to any such demands.
A spokeswoman said: "The UK has been clear that we deplore the human suffering caused by slavery and the slave trade. They are amongst the most dishonourable and abhorrent chapters in the history of humanity.
"However we do not see reparations as the answer. Instead, we should concentrate on identifying ways forward with a focus on the shared global challenges that face our countries in the 21st century."
However, Martyn Day, a senior partner at Leigh Day, described the Caricom plan as a "fair set of demands on the governments whose countries grew rich at the expense of those regions whose human wealth was stolen from them".
His company helped to win compensation for surviving Kenyans who were tortured by Britain during the Mau Mau rebellion of the 1950s and 1960s.
Mr Day said a planned meeting in London between European and Caribbean officials would "enable our clients to quickly gauge whether or not their concerns are being taken seriously".
Caricom launched its campaign in July, setting up a Caribbean Reparations Commission which argues that far more needs to be down for the descendants of slaves in the islands.
It insists slavery is the "root cause of their suffering today" even though the practice was abolished by Britain in 1807, by the Netherlands in 1814 and by France in 1818.
Join our new commenting forum
Join thought-provoking conversations, follow other Independent readers and see their replies