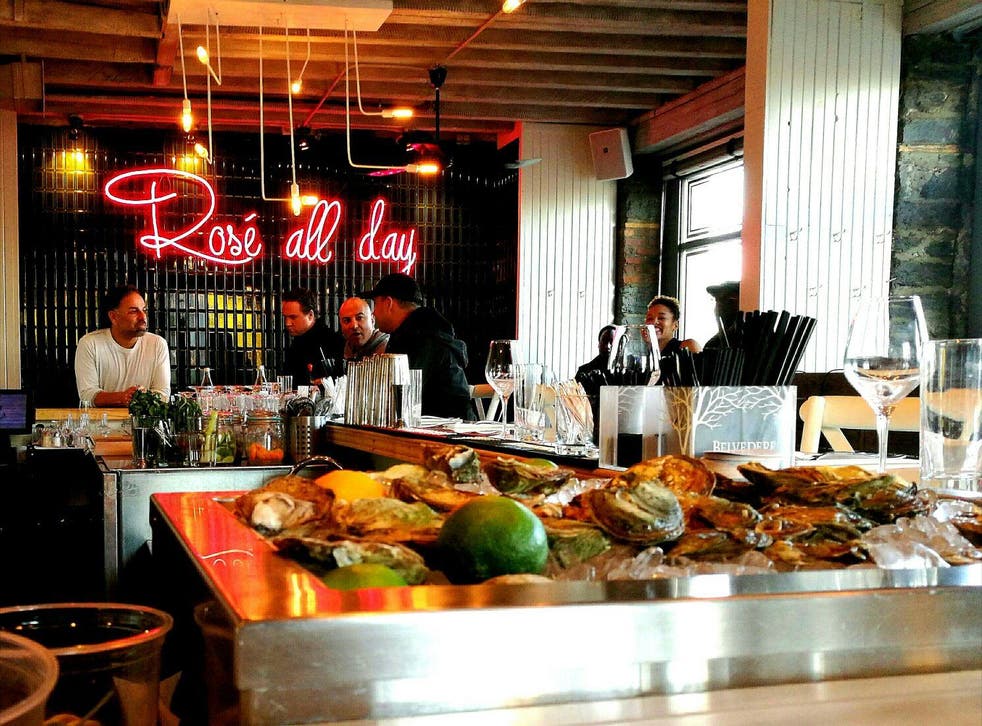 Montreal's best bars and coffee shops: Where to drink with the locals
Top spots for cocktails or coffee, as recommended by those in the know
You're in Montreal, and you're probably a little cold, so where can you go to warm up in the evening? Well, local Fiona suggests SeaSalt & Ceviche. She reckons this might just be one of the best bar-restaurants in Old Montreal. After all, it's hard to beat happy hour oysters and riesling.
Fiona also recommends the Rosewood. Tuesday is jam night, when local and international musicians get together to play; Thursday means happy hour (C$5/£3 mint mojitos, anyone?); and Friday Night Live is the chance to discover up-and-coming artists. On Sundays, head there for brunch and bottomless mimosas; the breakfast poutine is sure to warm you up.
If you're up for some drinks in a slightly more unusual setting, Montrealer Julie suggests heading to Bily Kun. Be warned, though, you're sharing the space with a gaggle of taxidermied ostriches who will eye you from the wall as you sip your Czech beers.
Early riser? From 7am you can wrap your hands around a cup of coffee at the warm and friendly Café Oui Mais Non. They collaborate with a great bakery, Arhoma, which provides them with a great variety of fresh pastries every morning. The quirky café is beautifully decorated with vintage furniture, a piano and fresh flowers.
Ever heard about the Neopolitan tradition of caffè sospeso ("suspended coffee")? Essentially, you pay for two coffees but drink just one, and later someone – a stranger or a friend – can ask for your second cup. Well, that's what you can do at San Gennaro. To sweeten the deal, they also offer some brilliant Italian delicacies to go with your cup of joe.
Local Emilie is a serious coffee lover and her favourite place for a cup is Le Couteau. This place offers a wide variety of coffee and multiple brewing techniques; if you're not an aficionado, the baristas will be happy to talk you through the options.
Like Le Couteau, 180g is a well-kept secret. "The quintessential underground spot, a hybrid vinyl shop and café," writes local Melissa. Get your locally roasted Saint Henri beans here and time your visit around the monthly improvised vinyl jam, the Scratch Sessions.
Spotted by Locals is a series of apps and blogs available on iPhone and Android devices with up-to-date tips by locals in 60+ cities in Europe and North America. Find more Montreal recommendations here
Join our new commenting forum
Join thought-provoking conversations, follow other Independent readers and see their replies