Tulum: in search of an authentic Mexican flavour
This Caribbean beach retreat has seen huge changes over the last decade
Recently described as the Williamsburg of Mexico by the New York Times, Tulum is still one of the most low-key of Mexico's Mayan Riviera tourist resorts. Beards, green smoothies and even bubble tea contribute to its newly-established "eco-chic" vibe.
I arrived there after travelling through central Mexico, and the display of US dollars and American accents came as quite a shock.
Happily, I was staying at Casa de las Olas, where, despite hailing from north of the border, the proprietors are as committed to creating authentic Mexican flavours as they are to sustaining the beautiful environment they have made their home in.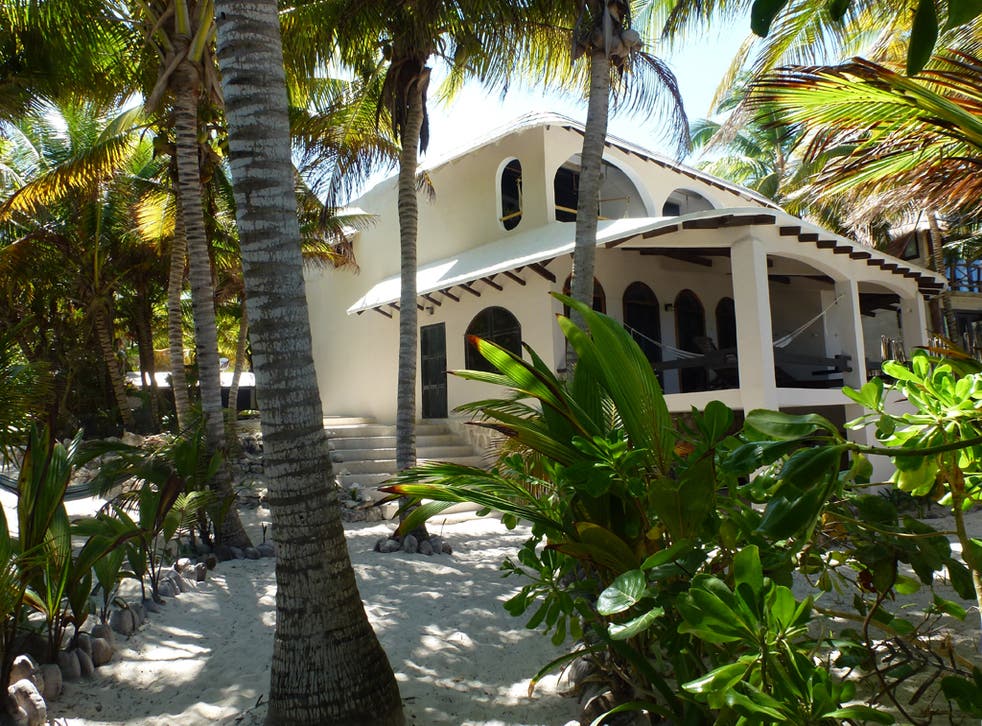 Tulum, established as an ancient Mayan citadel overlooking the sea - whose ruins still stand majestically atop a 40ft cliff - found favour among backpackers in the 1980s. More recently, the cluster of low-key beach huts has gone upmarket, with a proliferation of hotels, restaurants and bars springing up along the main beach strip. However, in many cases these have not only developed tourist prices, but also food for a tourist palate. Authentic Mexican flavours are often overshadowed by fusion cuisine and in many cases, TexMex-style burritos and fajitas.
That said, there are still places that offer an authentic taste of Mexico. Here are a few of my favourites.
Hartwood, a trendy, but reasonably priced and "zero carbon footprint", farm-to-table restaurant on the southern hotel strip, produces exquisite meals using Mayan ingredients that visitors to Tulum queue for hours away from beach time to get a table for. The owners advise checking the area behind Tulum's restaurants and hotels to see how healthy the jungle is - any black areas, bad smells or dying vegetation indicates that the restaurant is not doing its bit to preserve the fragile strip of land between the stunning Caribbean beach and mangrove swamp behind.
Chamico's beach shack is the definition of off-the-beaten track; this fish shack is on the palm-tree littered Solimon Bay - seven shades of blue - and is still relatively unknown. The fish, cooked in an iron pan over an outdoor fire, is straight-from-the-sea fresh; the conch and lobster ceviche was the best I tasted in Mexico. Make sure you take snorkelling gear – the bay is riddled with bright coral and teeming with underwater life.
Simple but astonishingly good cochinita pibil (pulled pork) tacos abound in Mexico, but you can go wrong if you don't know where to go. Taqueria El Paisa on the corner of Calle Sol Ote and Calle Satelite S in Tulum town, cooks a pig overnight in charcoal in the traditional Mayan way and then sells it to streams of locals and tourists alike until it runs out (usually before 11am). There is plenty of habañero sauce and pickled onions to put on top, and the tortillas are cooked on site.
For delicious tacos in the evening, try Chiapaneco's from 6pm, again, just one pig until it runs out. It's just along from the ADO bus station on the main road in town. Mateo's has a sunset bar with a wonderful jungle view and the fish tacos are sublime.
Chef Claudia Perez Rivas specialises in authentic moles from Oaxaca (the inspiration behind London and Cardiff's Wahaca restaurant chain), Mexico City and Puebla, alongside Yucatan dishes in her Restaurant Cetli. The intimate restaurant is set in a converted house which is tucked away on a residential street (corner of Orion Norte and Polar Ponte). She also runs cooking courses.
Opposite the ADO bus station, you'll find Flor de Michoacan, where you can sip great coffee in a sunny green courtyard and slurp delectable fruit paletas (ice-lollies). Choose from the likes of guava, strawberry, mango, chilli, and the outrageously decadent coconut and chocolate coated plantain, in a delicious yogurt or fruit juice ice base.
When to go
If you want to cosy up to Cara and Rihanna on the beach, as well as quadruple your costs, then visit in the week after New Year. Otherwise, the shoulder months of May and November can be great times to visit, as the heat is manageable, the breeze is gentle, and the pace is relaxed.
Where to stay
The five-suite, sustainable Casa de las Olas is a bed and breakfast on a pristine stretch of beach, right at the end of the hotel strip, just before the entrance to the 1.3 million acre Sian Ka'an Biosphere Reserve. It's close enough to reach the bars and restaurants and far enough to feel a world away. Each suite has a kitchen so you can complement the hearty Mexican breakfasts and coconut water from the trees on the property, with your own food and drink if you wish.
Getting there
Virgin Atlantic and British Airways fly direct from Gatwick to Cancun from where it's a 90 minute, £60 taxi-ride, or 2.5 hour £9 bus trip to Tulum. It's possible to fly via Mexico City as well as various US hubs as well, though you'll need to clear US immigration first.
Lead video courtesy of shinecreative.tv
Join our new commenting forum
Join thought-provoking conversations, follow other Independent readers and see their replies