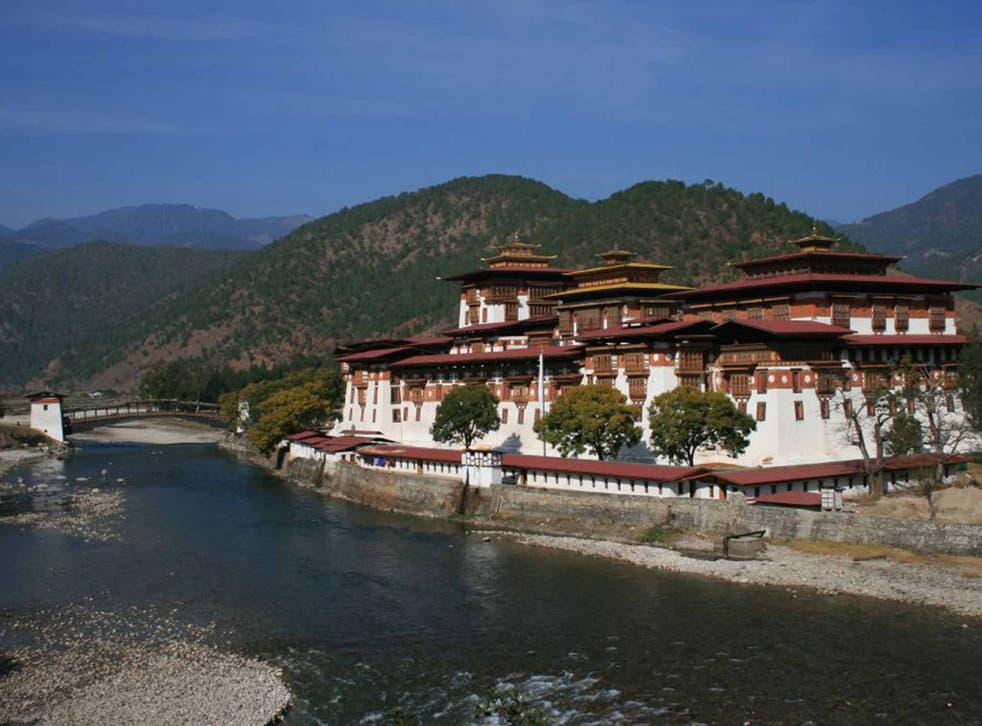 Bhutan by bike, motorcycle, bus and on foot: Five ways to explore this mountain kingdom
Mountainous, remote and heart-stoppingly beautiful, the landlocked Himalayan Kingdom of Bhutan first opened its borders to visitors in 1974
This year, Bhutan is celebrating Visit Bhutan Year (visit bhutanyear.com), in honour of the 60th birthday of its fourth king – His Majesty Jigme Singye Wangchuck – who introduced tourism and the concept of "gross national happiness" to the country.
Independent travel to Bhutan is not permitted, so British visitors need to book a package through either a local operator authorised by the Tourism Council of Bhutan (bit.ly/BhutanOps) or an international agent partnered with an approved local ground handler. But with new tours and luxury lodges to experience, that's no real hardship.
On two wheels
If you're a cyclist in search of a challenge, the 12-day Bhutan Thunder Dragon Ride with KE Adventure (01768 773966; keadventure.com) might appeal. The tour stops at magnificent monasteries and crosses the Dochula Pass, following the Wang Chu river past rice fields, forests and shrines.
You'll cycle through the Black Mountains before making a final descent through cornfields and banana groves to Tashigang. From £3,315pp including flights, transfers, a biking leader, accommodation and meals. Excludes visas.
Take a walk
Explore forests, pastures and lakes not easily accessible by transport. The 14-day Druk Path Trek takes in Bhutan's main towns, Paro and Thimphu, and includes highlights such as a visit to a "haunted" monastery and a chance to meet nomadic yak herders. From £3,050pp with Mountain Kingdoms (01453 844400; mountainkingdoms.com) including flights, transfers, visas, full board and a Bhutanese trek leader.
In a spin
H-C Travel offers a 14-day Thunder Dragon Adventure, an exhilarating tour on a Royal Enfield motorcycle from West Bengal into the heart of Bhutan, via monastery-packed Paro and lively Thimphu, past peaceful szongs (fortress temples) and mountain passes decorated with prayer flags. Ride along a cliffside road overlooking the Mangde Chhu river and forests (01256 770775; hctravel.com). From £3,295pp including transfers, Bhutan visas, a guide, accommodation with meals and motorbike hire. Excludes flights from the UK and Indian visas. Next departure 9 November.
Truck it
Dragoman offers a 21-day truck tour through Bhutan via India, finishing in Nepal (01728 861133; dragoman.com).
In Bhutan, you'll rumble past highlights including the imposing Punakha Dzong, the venue for coronations; Tashichho Dzong, the seat of government; and Membartsho, the "burning lake" where Saint Pema Lingpa is said to have performed miracles. There is a two-night stay at a rural farmhouse where digs are simple and the food authentic. From £2,395 including land transport, accommodation and meals but excluding flights, transfers and visas, departing 17 August.
High end and high altitude
Bhutan is seeing an explosion of luxury accommodation. Carrier (0161 826 9884; carrier.co.uk) offers an 11-night Himalayan Discovery tour featuring high-end resorts including Taj Tashi, and "Uma by Como" hotel brand properties in Paro and Punakha.
The resorts offer massages, complimentary yoga and Ayurvedic treatments. And beyond that, high jinks in the mountains, visits to Paro Sunday Market to sample local snacks such as dried yak cheese and jellied cow skin, and trips to the country's most sacred structures including the 50m-tall Buddha Dordenma. Prices start at £5,040pp including flights, transfers, accommodation, meals, visas and a personal guide and driver.
Join our new commenting forum
Join thought-provoking conversations, follow other Independent readers and see their replies