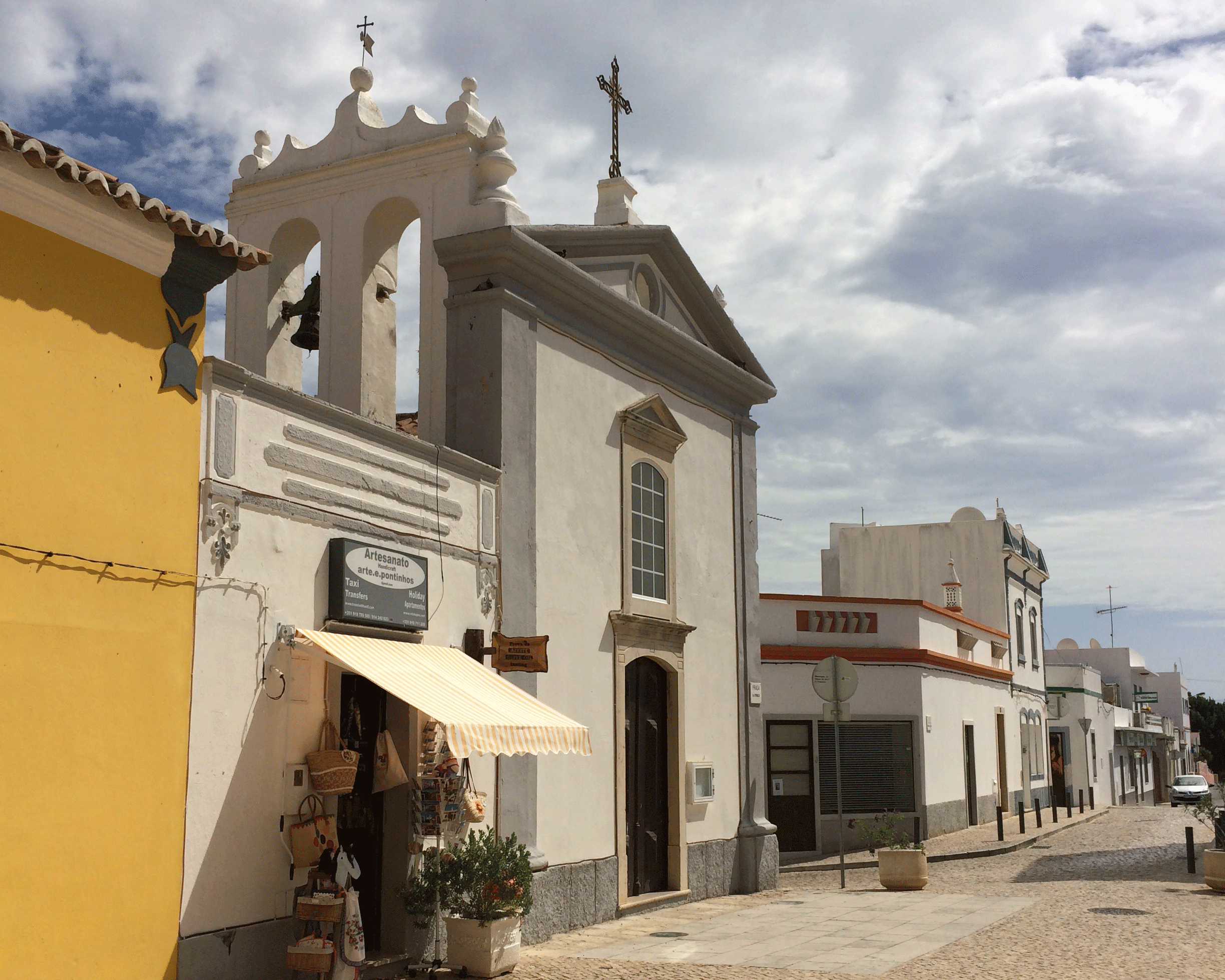 Autumn in the eastern Algarve - sunshine, seafood and unspoilt beaches
Mainland Portugal's southernmost region has a wilder, less-touristy side
The Algarve is often mentioned in the same breath as parts of southern Spain; a package holiday picture of fish & chip shops and Irish pubs. It is true that some of the region's prettiest beaches west of Faro, such as Albufeira and Lagos have developed to cater for mass tourism, and have lost much of their own identity.
However, head east from Faro airport to discover a region where English is still a foreign language, fish is served grilled, barbecued as espadas (skewers) or in the local caldeirada (fish stew), alongside fresh, slightly sparkling "green" wine (vinho verde), and the beaches are less accessible and a hundred times more pleasant. And if that wasn't enough, temperatures are still in the low- to mid-20s in November, making this an appealing prospect for a dose of warm winter sun.
Ria Formosa
The coast from Faro to almost the Spanish border is lined with a system of white sand barrier islands that protects the Ria Formosa, aptly named the "beautiful river", but really more of a tidal lagoon. It's protected as a Natural Park and teems with bird and sea life; tourist activity is secondary to the wildlife and work of the fishermen and shellfish farmers. It's possible to take guided walks and boat trips, or simply to explore the area by yourself; look out for chameleons, flamingos and seahorses as well as dolphins and migrating birds.
Fuzeta beach
For just €1.60 for a return trip, a ferry runs directly from the fishing town of Fuzeta on the mainland to Fuzeta beach, on a large sandbar sandwiched between the Atlantic and Ria Formosa lagoon. During the summer months there are a few beach shacks serving cold beer and hot butter-soaked toasted sandwiches as well as umbrella-men and portaloos. In winter, there are still two ferries a day and you'll have the sand almost to yourself. For a special trip, bring your own lunch and take a water taxi (€60 for up to 10 people) to one of the further-flung, deserted sandbars such as Ilha Armona or Culatra – you may even see a dolphin or two on your way.
Marisqueira Fialho
At this rustic, lagoon-facing fish restaurant between Livramento and Luz, the plastic chairs and Christmas-themed wall decorations do not do justice to the quality and quantity of mouth-wateringly fresh fish that is on offer. Go with a large appetite, skip the bread, and feast on monkfish espadas (skewers) and mixed seafood rice stew (arroz de marico).
Local town squares
Both Moncarapacho (Da Ana) and Fuzeta have beautiful jacaranda-lined squares with surprisingly good restaurants where you can experience the "inland" Algarve cuisine - meat and game, with rich sauces and spice.
Tavira is also worth visiting, for river-side and roof-top (A ver Tavira) restaurants, a ruined 13th-century castle with views of the town's distinctive roof tops, and cobbled back-streets with their blue-and-white azulejo (tile) facades. However, it is more touristy than the smaller and inland villages, and you'll find many Indian restaurants and hear more northern European voices in the central riverside square than Portuguese in the summer and early Autumn months.
Olhão market
Every Saturday next to the harbour, a feast of seafood, fresh vegetables, meat, cheese and local delicacies explode out of the red brick market buildings. Have a galão (Portuguese latte) and pastel de nata (custard tart) for sustenance before you start your shopping both indoors and out, ending with potential gems in the clothing and leather goods section. Forgo the restaurants along the market road for Tasca o Galo (Rua Da Gazeta, 7) or Restaurante Rio Formosa which specialises in cataplana, a rich seafood dish which takes its name from the Moorish pot it is cooked in.
Where to stay
There are lots of private villas that are easily booked through Airbnb or HolidayLettings. For good deals, look at the Moncarapacho, Maragota and Quelfes regions; close enough to have a sea view, but a short drive from the coastal towns. You can also rent fishermen's cottages on Armona Island – one of the sandbanks off Olhão – from similar sites. If you'd prefer a hotel, Vila Monte is a beautifully converted farmhouse with stunning grounds and a wonderful restaurant just north of Moncarapacho, while Fazenda Nova is a beautifully-designed country retreat between Tavira and Moncarapacho.
Getting there
Faro is well-served by both scheduled and no-frills airlines from the UK, with flights offered by Ryanair, easyJet, Monarch, British Airways, Jet2.com and Norwegian. A reliable local car rental outfit, Zitauto, is based at the airport. An alternative is to fly to Seville in Spain, 90 minutes' drive from Moncarapacho.
Join our new commenting forum
Join thought-provoking conversations, follow other Independent readers and see their replies