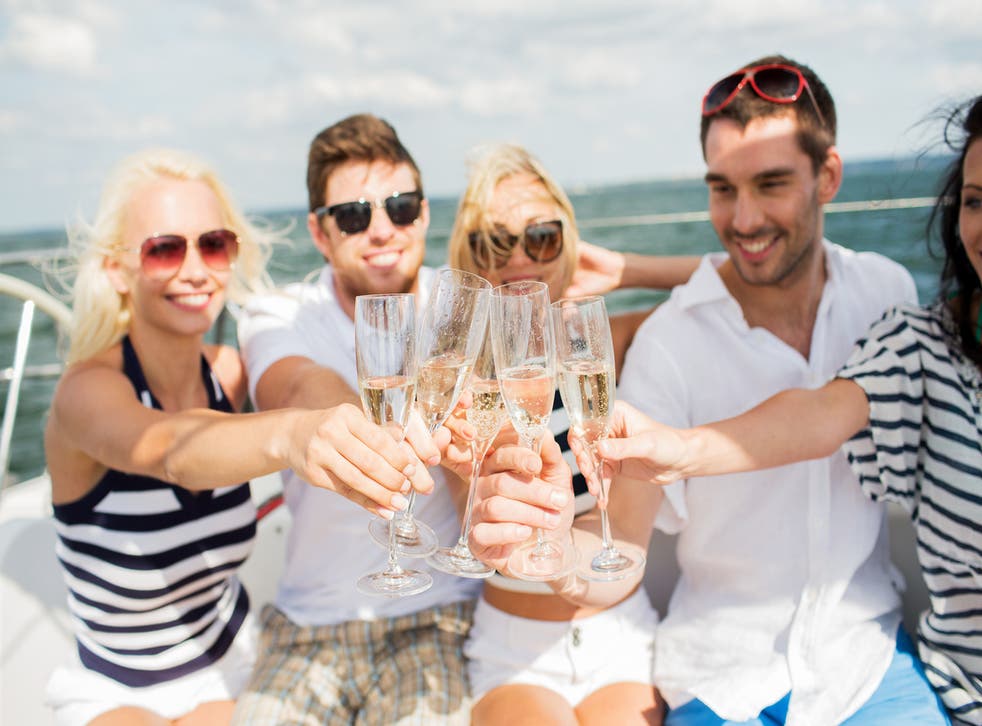 New cruise targets millennials by adding silent discos, street food and bunk beds
A cruise company is attempting to tempt millennials with a whole new style of holiday
Cruises aren't typically known for their youth appeal – the average age is usually 49 and over. But cruise company Uniworld is aiming to shake up the status quo with the launch of a whole new breed of trip aimed at the millennial market.
U by Uniworld is tailored to tempt a currently untapped demographic – those aged between 21 and 45. Older than that, and the two new ships launching in 2018, A and B, will be strictly off limits. "We're guessing we'll end up with people between 27 and 35," Uniworld president and CEO Ellen Bettridge told Conde Nast Traveler. "You need enough money to go on vacation, and to want nice things."
The average age of Uniworld's usual cruisers is 50, so the U trips are already a departure from the norm. Additionally, everything about the new itineraries is designed with a younger passenger in mind.
For a start, the A and B ships, although fashioned like floating upmarket boutique hotels, include studio rooms with a bunk bed and single bed, sleeping three, to help millennials keep costs down. Solo travellers can also avoid paying a singles supplement by requesting a roommate when booking.
Instead of being herded around like cattle and kept to a strict timetable of activities, U cruisers will have the freedom to choose between an included hands-on excursion or a different experience, called U Time, for which there's an extra charge. Sample days out include doing a street art walking tour in Paris, visiting Ars Electronica Museum in Linz and indulging in a Dutch cheese tasting in Amsterdam. Alternatively passengers are completely free to miss the organised fun and explore on their own.
On board, activities are a far cry from the usual musical theatre offerings and dressed-up dinners. Instead, silent discos, painting sessions with wine, yoga, and cocktail making classes take centre stage.
Evening meals reflect each destination, with frequently changing menus influenced by local flavours and street food. The cruise price includes breakfast and dinner, but not lunch – "If lunch is included, you feel the obligation to come back," said Bettridge. "We set up every aspect of this for guests to be out doing things."
U features four different eight-day itineraries, all based in western and central Europe. Unlike cruises aimed at older people, which often run for longer, U's itineraries are kept to a shorter length in acknowledgment of the fact that young professionals can't take a fortnight or more off work. Itinerary options include a trip along the Seine to Paris, Amsterdam to Frankfurt, Frankfurt to Regensburg and Regensburg to Budapest. Prices start from £1,499 per person for an eight-day river cruise, including 14 meals, 11 excursions, on board classes and a DJ party.
Will all this be enough to convince millennials that cruising is cool? Only time will tell.
Join our new commenting forum
Join thought-provoking conversations, follow other Independent readers and see their replies