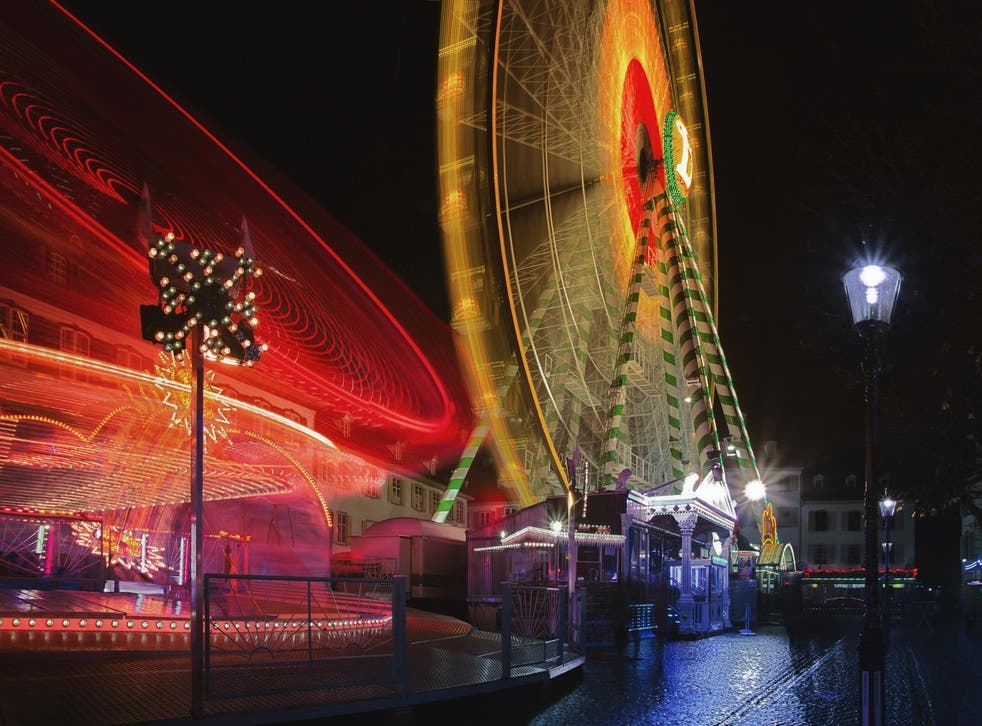 Basel: 10 things to do in Switzerland's city of art
There's more to Basel than its stiff reputation suggests. From the zoo to climbing a 'Munster', here's what to do in Switzerland's third city
Tucked up in the corner of Switzerland against the borders of France and Germany, the vibrant city of Basel offers the perfect escape for art fans, families and history lovers. Ready for a weekend there? Here's what to do.
Get your art fix
Basel's iconic art museum, the Kunstmuseum reopened in 2016 after updating its galleries and adding a new wing. With impressive collections ranging from 15th-century Old Masters all the way through to 1960s contemporary art, there's something for every interest, with fans of Holbein being particularly spoiled by the world's largest collection of artworks by the 15th-century German artist and printmaker.
Get it down on paper
Don't write it off just because it's called the Paper Museum. This cosy little museum on the south riverbank is set in a medieval paper mill and celebrates Basel's history of bookbinding. With its ancient beams and creaking floorboards, the atmospheric museum tells the story of paper production, bookbinding, printing and writing – not only through historic exhibits but also through hands-on experiences. Friendly staff guide you as you make their own paper, practise calligraphy (complete with quill and ink), pick out the fonts to print your own name and create marbled paper.
Get ferried across the Rhine
Forget lengthy river cruises along the Rhine; in Basel, the way to hit the water is on one of four small ferries that ply back and forth with nothing but a steel cable and the natural current to guide them across. The tradition dates back centuries and the ferrymen tell stories to their passengers (there's room for just 15 on each crossing) as they zip tourists and locals over the water.
If you're there during the summer months, the Rhine is also Basel locals' favourite place for a cooling dip.
Admire the Rathaus
Head to the Marktplatz in central Basel and you can't miss the striking 16th-century town hall, or Rathaus – one of the city's most iconic buildings. Its red façade and colourful frescoes depict Basel's coats of arms as well as those from other cantons in Switzerland. Wander into the central courtyard to admire further frescoes and statues.
Meet the animals
Basel's zoological gardens, or "Zolli" as the locals call it, is Switzerland's oldest zoo, having opened in 1874. It's home to more than 600 species of animal in an enormous park to the south of the city where visitors can admire everything from playful snow leopard cubs to the elephants in their brand new enclosure. Kids will love the Children's Zoo which allows them to play at being zookeeper, helping out with feeding cleaning out the stalls and grooming domestic animals such as donkeys and ponies.
Revert to childhood
In this age of all-singing, all-dancing, hands-on museums, the displays in the Spielzeug Welten toy and dollhouse museum are rather quaint, being creatively displayed behind huge glass windows. The effect is enchanting whatever your age; there are some 6,000 objects including more than 2,500 teddy bears in all shapes and sizes, along with a fascinating collection of dollhouses that any child would envy.
Climb a Munster
With its soaring twin spires, red sandstone walls and colourful tiled roof, Basel's cathedral, or Munster, towers above the Rhine with the best views in town. Its oldest parts date from AD1000 but much of it was destroyed by an earthquake before being rebuilt from the 13th century. If your head can't take the heights of climbing a spire, then enjoy the views from the Munster Pfalz (terrace) of the river and beyond.
A different kind of market
Spread over eight locations in the city, Basel's Herbstmesse autumn fair runs over three weeks (28 October to 12 November) each year, and has taken place in the city for more than 540 years. Alongside the funfair rides and colourful carousels, there are artisan stalls and food markets, so every taste is catered for. The event puts the city in a party spirit, which continues with the Christmas market starting on 23 November.
See a load of Pollacks
Art lovers can continue to indulge their passion at the Beyeler Foundation, a superb modern gallery just outside Basel, where the outskirts of the city nudge up against the German border. The Beyeler Foundation exhibits the private collection of art dealers Ernst Beyeler and his wife Hilda Kunz who, over 50 years, put together an outstanding collection of classical modernist works. It includes more than 300 paintings and sculptures, including those by Pablo Picasso, Henri Matisse and Jackson Pollack.
Hit the shops
Basel is a shopaholic's delight with both big-name stores and small independent shops. Freiestrasse is the main shopping street, which leads off Marktplatz, while the nearby Spalenberg area is home to artisanal outlets including the year-round Christmas wonderland Johann Wanner. Across the river, the flagship department store Manor offers a good selection of clothes and its buffet restaurant offers a good-priced feast. To refuel in more stylish surrounds, try the swish new Kuuhl restaurant serving fresh, seasonal and local produce.
Join our new commenting forum
Join thought-provoking conversations, follow other Independent readers and see their replies