The Big Six: Wild Icelandic lodges

Show all 6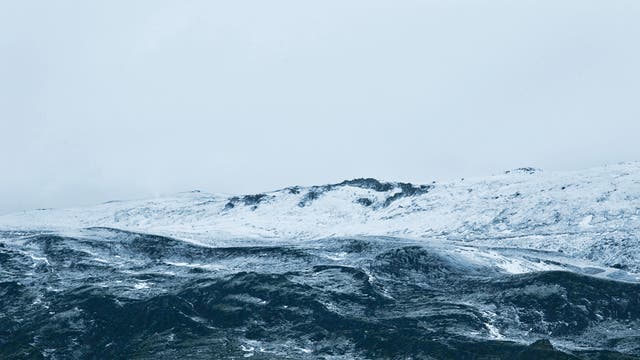 The Big Six: Wild Icelandic lodges
Northern Lights, salmon fishing and cosy cabins
Hotel Ion Thingvellir
This adventure hotel opens tomorrow on the outskirts of Thingvellir National Park. In tribute to the landscape, rooms feature graphics of pure-bred Icelandic horses and sidetables carved from chunks of wood. The Silfra Restaurant specialises in Nordic cuisine, while the Northern Lights Bar flaunts floor-to-ceiling windows in the hope of glimpsing the Arctic's seasonal spectacular. Activities range from glacier tours and white-water rafting to fishing in glistening fjords.
Hotel Ion, Thingvellir, Selfoss (00 354 482 3415; ioniceland.is). Doubles from Isk19,900 (£98), including breakfast.
Grimsborgir Grimsnes
Grimsborgir offers a luxury base for those tracing the Golden Circle route. There are two doubles in the main house and some posh apartments and split-level cottages with kitchens and outdoor hot tubs elsewhere. A pretty restaurant with white-washed walls, a piano and views of the grassy plains, unites guests with homemade pastries each morning and hearty dishes at night. The gushing hot springs at Geysir, waterfalls of Gullfoss and beauty of Thingvellir are all within reach by car.
Grimsborgir, Asborgir, Selfoss (00 354 555 7878; grimsborgir.com). Doubles from €98, including breakfast.
Hotel Budir Snaefellsnes
First opened on the Snaefellsnes Peninsula in 1948, the Hotel Budir was completely burnt down in 2001, before reopening two years later. Far removed from any light pollution, it has long been a favourite base for spotting the Northern Lights. Its homely rooms feature traditional furnishings, earthy colour tones and prints of Icelandic wildlife. The restaurant hauls unusual treats such as ling (Atlantic cod) on to plates each night alongside Icelandic moss and kale.
Hotel Budir, Snaefellsnes Peninsula (00 354 435 6700; hotelbudir.is). Doubles from Isk21,500 (£106), including breakfast.
Eyvindara Egilsstadir
This cluster of woodland cabins overlooks a scenic fjord on the far east coast. The feel is a little Center Parcs, but the look is altogether Icelandic, with 10 new double rooms and some self-catering cottages in a series of crimson-coloured huts. Some have small kitchenettes, but those that don't can make use of the communal restaurant. Spend days fishing for trout and salmon in glacial waters, walking amid wildflowers or relaxing in quiet seclusion back at the lodge.
Eyvindara, Egilsstadir (00 354 471 1200; eyvindara.is). Doubles from Isk16,400 (£81), including breakfast.
Hotel Ranga Hella
Thick log walls shield guests from the elements at Hotel Ranga, which stands on a wild windswept plain. There are 44 doubles and seven World Pavilion suites inside that nod to different corners of the globe. Choose Africa for thatched roofs, animal hides and tribal art, or Australia for surf boards, beach motifs and a didgeridoo. The restaurant dishes up salmon from the River Ranga, alongside fermented shark and reindeer carpaccio. Outside, dogsledding, snowmobiling and 4x4 tours beckon.
Hotel Ranga, Gamli Sudurlandsvegur, Hella (00 354 487 5700; hotelranga.is). Doubles from €194, including breakfast.
Glymur Hvalfjordur
This collection of rooms and suites creeps up the banks of the Hvalfjordur or "whale fjord", which flows down to form Iceland's highest waterfall. There are 22 split-level rooms and some larger suites to choose from, but the best are the six new villas, which come with broad decks, private hot tubs, built-in kitchens and designer furniture. Elsewhere, there's an honesty bar, restaurant and lounge with weird and wonderful artefacts, collected by the owners on their travels.
Glymur, Hvalfjordur, Simi (00 354 430 3100; hotelglymur.is). Doubles from €205, including breakfast.
Click here to view tours and holidays in Iceland, with Independent Holidays.
Join our new commenting forum
Join thought-provoking conversations, follow other Independent readers and see their replies