Corsica: Get ready for the two-wheeled circus

Show all 3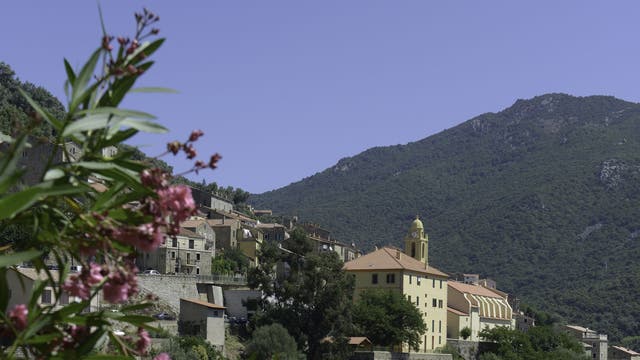 Corsica: Get ready for the two-wheeled circus
As Napoleon's birthplace prepares for the Tour de France next month, David Ryan samples life in the south of the island
Corsica's time in the sun has come. The birthplace of Napoleon Bonaparte was once said to be France's best-kept secret, but it now attracts 2.5 million visitors a year, about five for every resident Corsican. And, if the secret is not already truly blown, then it soon will be: the first three stages of this year's centennial Tour de France will be held there next month.
If you're part of that particular peloton: good luck. The second stage runs 155km from Bastia in the north across the rocky spine of the island and through Corte (the capital during Corsica's brief 18th-century interlude of independence). It then winds on to the modern capital, Ajaccio. I was exhausted, and I did it in a Peugeot 506.
On the face of it, the arrival of this two-wheeled circus in Corsica shows that, while geologically the island is slipping imperceptibly closer to Italy (by several centimetres a year), from a political point of view it's becoming ever closer to mainland France. However, the independence movement is still strong. Billions of euros in French and EU investment hasn't stymied the spray-can polemicists or protected road signs in French from graffiti and the odd pot shot from passing hunters.
"It's OK, you speak English," said the waiter at a fish restaurant in Ajaccio, as he brushes through my stumbling French. "I speak six languages. I am polyglot. French, English, Italian, Deutschland, Corsica. And I learn Russian," he announced, playing a trump card that might offer a glimpse of things to come. What would Boney, whose family home is just around the corner, have made of that?
After a lunch of moules, frites and seafood salad at Le Bosco, I headed for Maison Bonaparte at 18 Rue St-Charles, a surprisingly modest building in the old town. Anyone unaware of the place this Corsican artillery officer holds in the French psyche should sample this shrine.
Much of the elegant furniture is not from the original Bonapartes but bought in later by Louis Napoleon III in an attempt to build a memorial to his illustrious family, and cement their political legacy, of course. But there are fascinating exhibits such as swords and firearms which belonged to Bonaparte's father, Carlo – items the future emperor could well have handled. There's the room in which this terror of the Ancien Régime was born; and the second-storey room where he rested after a hasty retreat from Egypt in 1799 – the last time he was to set foot on the island.
Later, I dropped in at Napoleon's uncle's place, Palais Fesch, now an art gallery with France's best array of Italian masters outside the Louvre, to match some stunning interiors.
That, though, was enough Ajaccio for one day – and, in fact, one day is about enough for Ajaccio. (The tree-lined roads are choked with traffic, much of it from the thriving ferry port.)
I headed back south on the satnav-defying drive to my base, Bergerie Murtetu, set high above the small port of Propriano and below the village of Olmeto. A rambling three-bedroom bungalow, the villa has been converted and extended from an old farmhouse, tucked into the hillside.
The solid dark-wood furniture contrasts with pastel yellow and ochre decor and the well-tended gardens trickle downwards on various levels. The pool, meanwhile, is set below a sizeable breakfast terrace and barbecue area. From it you can enjoy a glittering view of the Gulf of Valinco, where boats gleam white in Propriano's harbour below.
Next day, I hit the road again, bound for the nearby archaeological site at Filitosa, one of many Neolithic settlements on Corsica. The small carved menhirs here are simple but haunting: staring, weather-beaten faces, clothes and weapons were all worked into this granite, in some cases more than 6,000 years ago.
Dinner that night was grilled meat and wine accompanied by the local polyphonic singing and guitar at U San Petru in Serra-di-Ferro, a small village strung out on a hillside to the north of the Gulf of Valinco. It was the perfect place to unwind and cool off – while tucking into simple, wholesome food under palm and olive trees.
There are two good ways to examine Corsica's stunning 1,000km coast, and a bicycle is not one of them. The volcanic rock formations of the cliffs, which seem to plunge straight down to tremendous depths in places, have been designated a Unesco World Heritage Site, such is their drama. I took a two-hour trip out into the bay where fish teemed in tap-clear water and gulls, terns and gannets soaked up the sun on the granite outcrops within coves inaccessible from above.
Back on dry land, a horse trek will also take you to places where two wheels will not go. I sampled a two-hour beach ride along the northern side of the bay and through farmland and riverside woodland. Further afield, must-do day trips from a base in southern Corsica include the walled fort and port at Bonifacio above the limestone cliffs on the island's southern tip, where the narrow maze of streets is peppered with craft shops, art galleries, bars and restaurants.
A highlight was a visit to the university town of Corte, up in the central mountains, with its steep cobbled streets and restaurants crammed into tiny squares. And it's only a short drive to the pine and beech forests where we took a hike to Les Cascades des Anglais, a waterfall named after the aristocratic Edwardian tourists who would catch the train out from Ajaccio to Vizzavona to picnic in the sharp, fresh mountain air. Perhaps Corsica wasn't such a well-kept secret, even then.
Travel essentials
Getting there
David Ryan travelled as a guest of Corsican Places (0845 330 2059; corsica.co.uk) which charters direct flights to the island and offers a wide selection of villas, apartments and hotels. A week at the three-bedroom Bergerie Murtetu on the Gulf of Valinco starts at £499 per person, based on six sharing, with return flights from Stansted to Ajaccio, car hire and a welcome hamper included.
Getting around
A number of boat companies operate tours from the quayside in Propriano and offer a variety of trips from two or three hours for about €20 (£17) each to day-long sailings with picnic, swimming and island visits (€45-€60/£38-£51) as well as evening sunset tours.
Eating there
Le Bosco,10 Rue Conventionnel Chiappe, Ajaccio (00 33 6 01 20 39 00)
U San Pietro, Serra-di-Ferro (00 33 6 19 94 79 95)
Visiting there
Maison Bonaparte, Ajaccio (00 33 495 21 43 89; musee-maisonbonaparte.fr; €7/£6).
Palais Fesch, Ajaccio (00 33 495 26 26 26; musee-fesch.com; €8/£6.70).
Filitosa (00 33 495 74 00 91; filitosa.fr; €7/£6).;
A two-hour horse ride is around €30pp (£25) from Centre Equestre on Abbartello beach (00 33 631 92 29 93; centreequestrefildirosa.ffe.com).
Boat companies operate tours from the quayside in Propriano; expect to pay about €20-€30 (£17‑£25) for a three-hour trip.
Join our new commenting forum
Join thought-provoking conversations, follow other Independent readers and see their replies