10 of Europe's coolest neighbourhoods
Say hello to the most up-and-coming areas in the continent's hippest cities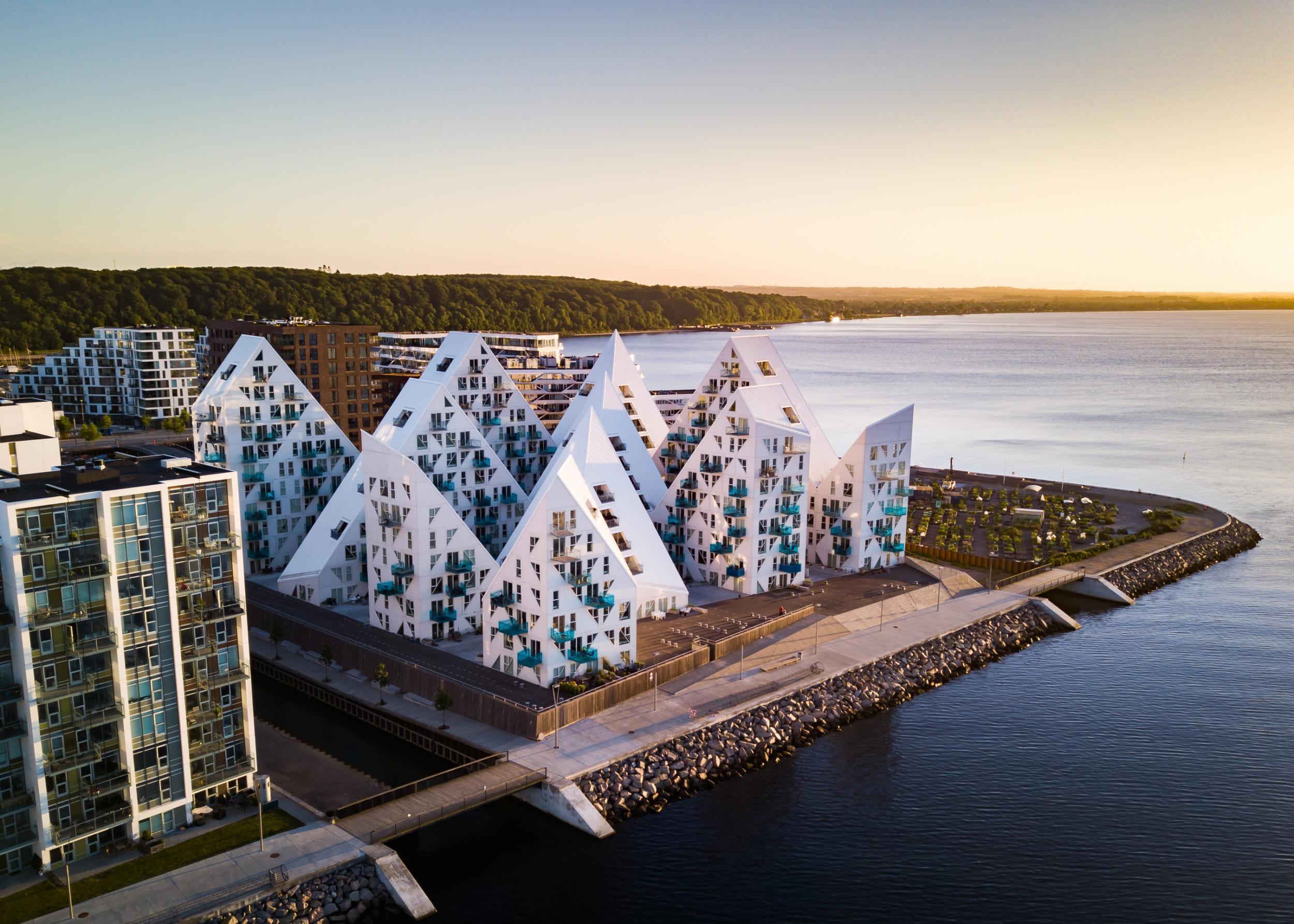 Take a back seat Montmartre, Kreuzberg and Dalston, because it's time for a new generation of hip 'hoods to take centre stage. Here are 10 of the continent's coolest neighbourhoods to put on your holiday hit-list.
Eilandje, Antwerp, Belgium
Locals trace this once-gritty district's reinvention back to the 2011 opening of Museum aan de Stroom, otherwise known as MAS – head up to the observation deck for fantastic views over the city and the river.
Today locals are queueing up to snap up the area's loft-like apartments, lured by its cool bars, restaurants and clubs. Many are housed inside former warehouses – one of the city's most beautiful restaurants is Felix Pakhuis, which you'll find inside a former grain store.
Praga, Warsaw, Poland
During the Second World War, most of Warsaw's city centre was destroyed, but Praga, across the river, escaped largely unscathed. Wander its streets and you'll find leafy courtyards hidden behind crumbling apartment blocks and bunkers in the middle of tree-lined avenues. Recently, Warsaw's creative types have started opening coffee shops in these abandoned courtyards and brightening up dilapidated buildings with colourful murals. A must-see is the Neon Museum, which has the world's largest collection of Cold War-era neon. You'll find it at the Soho Factory, a cluster of warehouses turned into galleries and restaurants.
Mariahilf, Vienna, Austria
Until recently, Vienna's hippest 'hood was Leopoldstadt. Sadly, over-gentrification forced out those who'd breathed new life into Vienna's former Jewish quarter. The good news? Many of them headed to Mariahilf, a city centre neighbourhood which has the city's longest shopping street, Mariahilfer Strasse. Head to nearby (and lesser-known) Gumpendorfer Strasse for a colourful mix of independent galleries, boutiques and bars, or to Haus des Meeres, a concrete anti-aircraft tower built by the Germans in the Second World War. It's now home to an aquarium and a spectacular rooftop cafe.
Finnieston, Glasgow, Scotland
The transformation of an often-overlooked area of Glasgow was kickstarted by the 2013 unveiling of the SSE Hydro, a huge arena recently listed as the world's fourth-busiest music venue. Its success put Finnieston firmly on the map. Late 2017 saw the opening of the Clydeside Distillery, complete with visitor centre, and the spring opening of Finnieston Quay's Radisson RED has confirmed the neighbourhood's new-found coolness. Argyle Street, a street lined with hip bars and an array of different shops, is at the forefront of the area's transformation.
Aarhus Ø, Aarhus, Denmark
Dominated by a beautiful iceberg-shaped apartment building, the waterfront neighbourhood of Aarhus Ø is hard to ignore. Its highlights include the BIG-designed Harbour Bath seawater pool complex and a perforated observation tower overlooking the water. Soon there will also be seafront bars, volleyball courts and a theatre, as well as the opening of the upscale boutique hotel Hotel Guldsmeden, with its organic breakfasts and bike rentals. These collection of developments is proof that Aarhus Ø is a destination in its own right.
Amsterdam-Noord, Amsterdam, Holland
Getting to Amsterdam-Noord, just across the water from Centraal Station, involves a free, five-minute ferry ride or, since July, a short trip on the new Noord/Zuidlijn metro line. Once an industrial tangle of warehouses, the area is now known for its hip waterfront hangouts, cutting edge architecture (including the spaceship-like EYE film museum) and some of the city's coolest hotels, including the Sir Adam, with its cool music-themed rooms.
Beyoğlu, Istanbul, Turkey
This colourful area has transformed into the capital's arts district, thanks partly to the Istanbul Foundation for Culture and Arts' decision to hold the Istanbul Design Biennial here. The next one kicks off in late September, where events take place in six Beyoğlu cultural institutions, including the art-filled Pera Museum. One of the best hangouts is the Stay Late Antiquity, a recently-opened design hotel inside a 19th-century townhouse. "I'd recommend checking out Galeri Nev on Istiklal Street," says Deniz Ova, director of Istanbul Design Biennial. "You'll find work by the masters of modern Turkish art and by younger, emerging artists too."
Grünerløkka, Oslo, Norway
Perched on the forested banks of the Akerselva River, Grünerløkka is hipster heaven. The Mathallen Oslo food hall has 30 fantastic vendors (Gutta på Haugen is great for delicious cured meats) and also a plethora of cocktail bars. The top pick is Nedre Løkka, a cosy venue with vintage decor and the city's most innovative cocktails. This riverside neighbourhood is especially popular with artists, perhaps attracted by Grunerløkka's status as the childhood home of Edvard Munch – visit the Vår Frelsers Gravlund (Cemetery of Our Saviour) to see where he was buried.
Metelkova, Ljubljana, Slovenia
Metelkova started life as a sprawling, illegal urban squat, inhabited by free spirits who used its abandoned military buildings as venues for everything from illegal raves to art exhibitions. Today, it's more integrated and regarded as one of Europe's trendiest cultural hubs. The presence of numerous art institutions, including the Museum of Contemporary Art Metelkova and the Slovene Ethnographic Museum, attracts visitors from all walks of life – on any given night entertainment options include LGBTQ events, political debates, death metal club nights and art exhibitions.
Västra Hamnen, Malmö, Sweden
Europe's most innovative neighbourhood will eventually house 12,000 residents. A certified carbon-neutral district, Västra Hamnen (meaning Western Harbour) is completely self-sustainable, powered by biogas and wind and solar energy. Its impressive green credentials have helped transform this former dockyard into Malmö's coolest neighbourhood, with residents drawn to its riverside bars, parks and green buildings. Late 2017 also saw the opening of the cyclist-friendly, geothermally-heated Ohboy Hotell, where every room comes with a foldable bike.
Join our commenting forum
Join thought-provoking conversations, follow other Independent readers and see their replies