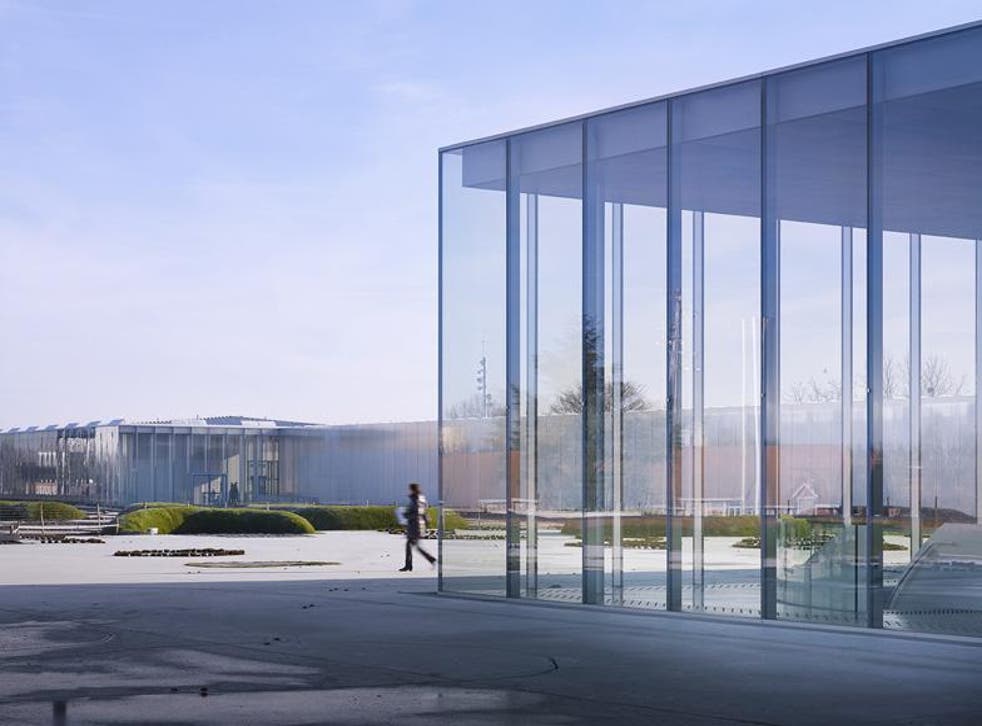 Euro 2016 host cities: Guide to Lens
As Uefa Euro 2016 kicks off, The Independent has compiled concise guides to each of the host cities
Get your bearings
The smallest host city in Euro 2016 sits roughly between Lille and Arras in northern France. Like many other locations in northern France, Lens was hard hit when coal-mining went into decline. South of the station, the Parc de Loisirs de la Glissoire is reclaimed mining land now landscaped with fields, trees and lakes.
Lens took a hammering in the First World War and was also heavily bombed during the Second World War. Not everything was destroyed, though. The 1926 railway station, built to look like a steam locomotive, is both an Art Deco landmark and national heritage site.
Today, Lens is a multi-cultural city whose appeal was boosted by the opening of the glass-walled Louvre-Lens, sibling to the Paris institution, in a former mining yard in 2012.
As a relatively small city, it's easy to get around Lens on public transport using its buses (tadao.fr, French only).
The tourist office is at 58 Rue de la Gare (00 33 3 21 67 66 66; tourism-lenslievin.co.uk).
Touch down
For fans of England and Wales, the clash of the two teams could hardly be better located: from Calais, the A26 motorway runs straight to Lens, taking fans from ferry to football at the Stade Bollaert-Delelis in 90 minutes or less.
By air or train, you need to connect at Lille. From Lille Lesquin airport, a shuttle bus (€8; lille.aeroport.fr) takes you from the airport to the centre of Lille in about half-an-hour between 5.30am-10.45pm.
Eurostar trains from London St Pancras run to Lille Europe station. You then need to walk for 10 minutes to Lille Flandres terminus to find a TER train to Lens, taking 40 minutes (ter.sncf.com) for a one-way fare of €7.
Take a hike
Boulevard Emile Basly, named for a prominent miners' union leader, looks at first glance like an ordinary urban street, but it is home to some of the best examples of Art Deco architecture in northern France. Start at the western end, and keep your eyes open. The boulangerie on the left, on the corner of the Rue Francois Huleux is particularly elegant, as is the College Michelet further down on the right. The boulevard continues as Rue du Marechal Leclerc, and broadens into Place Jean-Jaurès - which is crowned by the elegant St Leger Church. It is the third on the site; the original was lost after the Thirty Years War, and the second destroyed in the First World War. The present version dates from the 1920s.
Lunch on the run
With your back to the church's main door, just over to the right is the Café de Paris. It offers excellent lunches, with a terrace on sunny days. Choose a local speciality, such as the Flemish stew known as potjevlesh or a steack haché for under €10. At night it turns into a music venue.
Window shopping
Rue René Lanoy, which runs north from the church, has a number of independent boutiques. They include Philippe Olivier's fromagerie at number 39, and Vincent Robilliard's charcuterie at number 50.
Cultural afternoon
The Louvre Lens opened on Rue Paul Bert in 2012 (00 33 3 21 18 62 62; louvrelens.fr). The dazzling structure is venue for a changing selection of works from cultural HQ in Paris. Unlike its mother museum, admission is free - except for exhibitions (€10), which currently include a retrospective of Charles Le Brun and Memories of Blood and Gold, which focuses on the city's football team, Racing Club de Lens (RCL). Open 9am-6pm daily except Tuesday (to 9.45pm on Wednesday and Friday).
An aperitif
The red-and-yellow colours of RCL decorate Le Chti Pouss', an estaminet (Flemish tavern) at 72 Rue René Lanoy. It offers a wide range of Flemish beers from both France and Belgium, until late every night except Monday.
Dine with the locals
You could stay at Le Chti Pouss', which offers a tasty and filling Welsh (a Flemish take on Welsh rarebit) for €11. Or splash out at L'Atelier de Marc Meurin at 97 Rue Paul Bert (00 33 3 21 18 24 90; atelierdemarcmeurin.fr), close to the Louvre-Lens. The dining area is ideal for a long summer evening, with plenty of glass and an outdoor terrace. Between Friday evening and Sunday lunchtime, it has a set menu for €39 (or €66 including recommended drinks). The inventive cuisine includes dishes such as redfish fillet with soba noodles and shellfish sauce.
Icing on the cake
About four miles east of the city is Lens 14-18: the War and Peace Centre. This museum of the First World War opened in June 2015, in the village of Souchez - which was itself destroyed as the Western Front shifted across Flanders. Through human stories and monochrome photographs, it evokes the cauldron of conflict in this corner of France. It opens 10am-6pm daily, admission free (00 33 3 21 74 83 15; lens14-18.com). Close by is the National Necropolis of Notre Dame de Lorette.
Join our new commenting forum
Join thought-provoking conversations, follow other Independent readers and see their replies