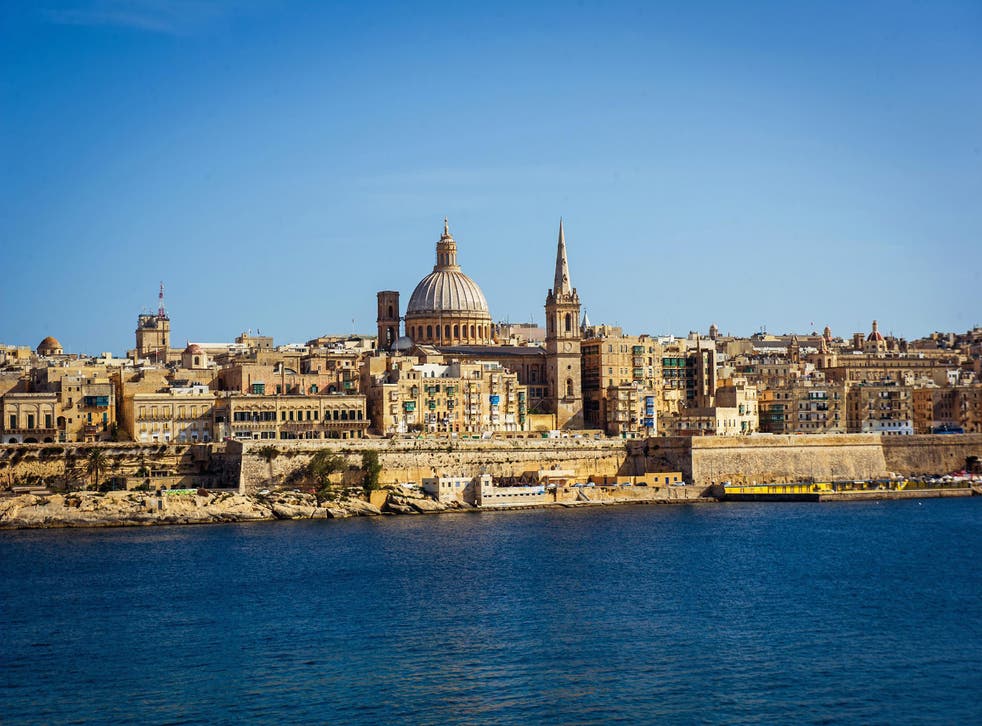 Valletta: The perfect holiday destination
The Maltese capital is easy to navigate and a hot spot for shopping, dining and festivals
Thursday 08 September 2016 09:26
Where can you find shopping, fabulous food, cultural events and thousands of years of history surrounded by sparkling sea? The answer is Malta's capital, Valletta – European Capital of Culture for 2018.
1. It's the perfect place for a short break
With several carriers flying to Malta from a number of the capital's airports - daily direct flights with easyJet (easyjet.com, 0330 365 5000) can cost as little as £34.49 - this English-speaking gem in the Mediterranean is little more than a three-hour hop away from all the bustle of London. Given it has more than 300 days of sunshine, you can expect a warm welcome practically all year round, whether lounging on the sandy beaches or swimming in the sea.
2. It's bursting with history
In 1530, the Holy Roman Emperor Charles V gave Malta to the Knights of St John Hospitaller - now known as the Knights of Malta. They built Valletta ("a city…built by gentlemen for gentlemen"), and it remains very much their capital: its narrow limestone streets still embrace the knights' auberges (living quarters), the Grand Master's palace and the St John's Co-Cathedral - one of the greatest Baroque sights in Europe. But this city is no time capsule: crossing the narrow bridge, you come face to face with the striking parliament building, designed by London Shard architect Renzo Piano and opened last year.
3. It has plenty for culture lovers to enjoy
Valletta has been appointed European City of Culture for 2018 and it's easy to see why. On October 1, the city hosts Malta's largest outdoor festival, its annual nocturnal cultural party, Notte Bianca (visitmalta.com/en/notte-bianca), when state palaces and galleries stay open until the early hours and the streets are alive with partygoers enjoying the atmosphere and the abundance of treats from stalls, bars and restaurants. The Maltese also love opera and music, and nowhere is this better illustrated than by the Valletta International Baroque Festival which runs next year from Thursday January 12 to Saturday January 28 (vallettabaroquefestival.com.mt). Valletta makes good use of its open-air theatre, many historic churches, creative arts centre (inside 1560s fortifications), as well as the Knights' charming Baroque Manoel Theatre - one of the oldest functioning theatres in Europe.
4. It's got fabulous food and drink
Valletta's culinary culture is well worth exploring too, with more than its fair share of excellent Mediterranean restaurants and delicious fish fresh from the surrounding sea. Aperitifs al fresco can be found aplenty, including on Valletta's back alley, Strait Street – once the Knights' dueling ground.
5. It's got shopping, sun and sea
Valletta is a lovely place to wander: beneath the painted galleriji (enclosed balconies), past little shops selling local silver filigree and Maltese glass, along the top of the bastion walls and through the arcaded Upper Barrakka Gardens with panoramic views of the Grand Harbour. A boat tour is a delightful way to see the city from another angle and charter yachts or day tours will take you to the neighboring islands of Gozo and Comino.
For travel tips and holiday inpiration go to visitmalta.com