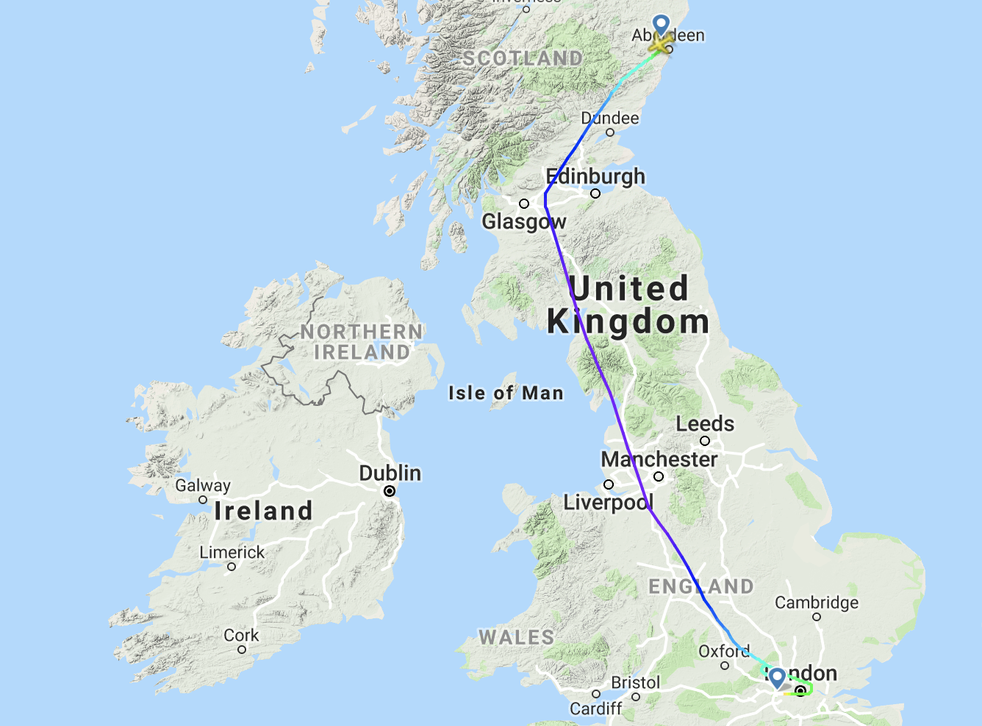 Is the government's overhaul of airline flight paths really as green as it seems?
Analysis: 'Take one for the planet,' is the message – but adding capacity to the UK's airspace could enable 400,000 more flights to fly to, from or over Britain each year
Had the last day of May dawned more clearly, the passengers aboard British Airways flight 1301 with window seats would have enjoyed a splendid tour of the UK as they flew from Aberdeen to Heathrow.
The direct route between Scotland's third city and Europe's busiest airport heads almost due south to Newcastle, then shadows the A1 trunk road to London. At 402 miles, a pilot flying an Airbus A320 by the straightest course could complete the journey in an hour.
But BA allows an extra 40 minutes in its published schedule. Partly the airline pads the schedule to allow for being ordered to "fly a holding pattern" before waiting to land at Heathrow, and partly because the journey actually flown typically zig-zags, adding 100 miles to the optimum path.
Join our new commenting forum
Join thought-provoking conversations, follow other Independent readers and see their replies