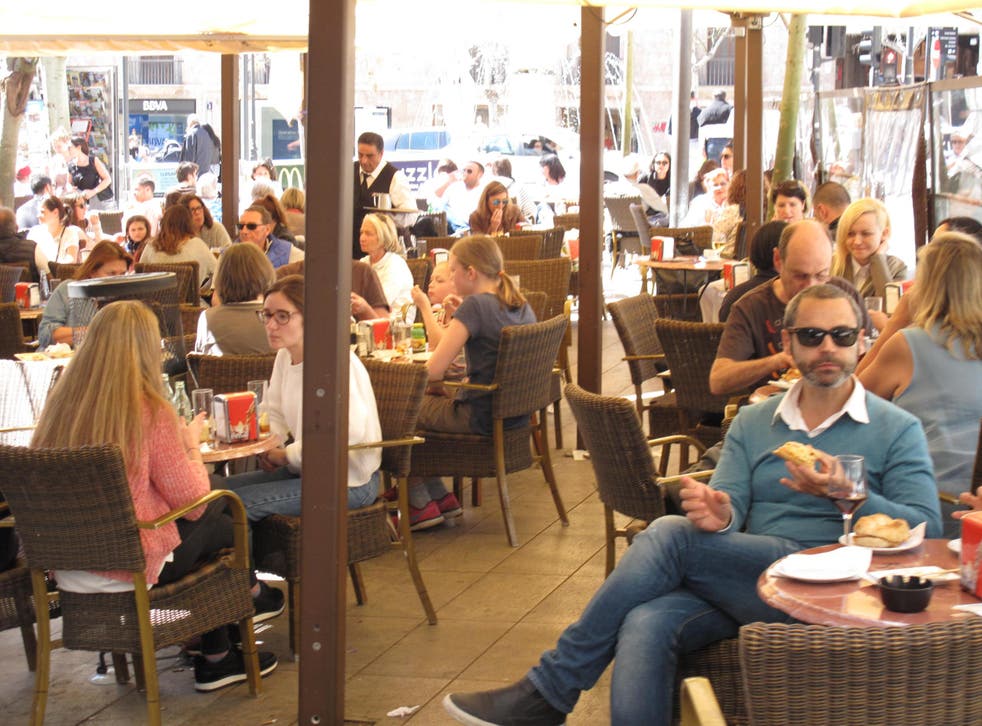 Mediterranean islands to slap tax on British holidaymakers. What will it mean for your trip?
What you need to know about the new holiday taxes in Mallorca, Ibiza, Menorca and Malta
Millions of British holidaymakers heading to the Mediterranean's most popular islands this summer face having to stump up for a new tourist tax - which they'll have to pay on top of the existing cost of their holidays. The levy could add another £11 a week per person to a trip to Spain's Balearic islands. Further south, Malta is also about to slap an "eco-tax" on visitors. What will it mean for your trip? Simon Calder, travel correspondent, assess the new fees.
Q What's the idea of the Spanish tax?
The government of the Balearics - the main islands of which are Majorca, Ibiza and Menorca - has published its plans to impose a "Sustainable Tourism Tax" to help protect the islands' resources.
Q How much will it add to the price of a holiday?
From 1 July every holidaymaker aged 16 or above will pay the levy for every night they stay on the islands. It is expected to be collected upon arrival or departure by reception staff.
The tax is on a sliding scale, from 50 cents per person per night if you're camping or staying in a hostel, to €2 for luxury hotels and upmarket apartments. After eight nights, the tax is halved. So a family of four including two children aged 16 who spend a fortnight at a four-star apartment or a five-star hotel would pay around £70 at today's exchange rate.
Q Is it true that you even have to pay VAT on top?
Some tour operators have told holidaymakers that the tourist tax is subject to another 10 per cent VAT, which would push that £70 up by £7 for a family of four. However, the government documents I have studied give no indication that tourists will have to pay tax on the tax.
Q How can I reduce the tax?
You could choose a lower grade of accommodation. Or you could go to the Balearics between November and March, when tax rates are halved.
Q How can I avoid the tax?
You could go somewhere else. Or you could try your luck by pleading medical grounds. The law exempts "stays made by any person for health reasons," though it is not clear what documentary proof is required. If you know a friendly doctor (or you are a friendly doctor) you could produce a note saying you really need a holiday in Mallorca, Ibiza etc for the sake of your health. Frankly, we could all argue that. Let me know how you get on.
Q Is it legal to charge holidaymakers more after they've paid for their trip?
There are strict rules on surcharges imposed by a holiday firm, but they don't apply for a government-imposed tax like this. There are plenty of precedents for taxes imposed after you've paid for a holiday in full, such as in 2007 when UK Air Passenger Duty was doubled with just six weeks' notice. And a host of cities in Italy have all introduced their own hotel taxes - some citing "sustainability," others simply boosting the local coffers.
Q Will the tax put people off going to Spain?
According to Abta - the association that represents the UK travel industry - it will. Abta warns the tax "will have the unintended consequence of driving tourists away from the islands". While it says the aim of safeguarding the environment of the islands is laudable, the association believes this tax is not the most sensible way to do so.
In 2002 the islands introduced a similar tax, but it only stuck for a season: holidaymakers switched to lower-cost destinations such as Egypt, Turkey and Tunisia. That's not going to happen this year. Indeed, Spain is likely to have its most successful summer ever, as a result of a reluctance of people to go to Turkey and Egypt, and the complete ban on package holidays to Turkey. Prices for flights and holidays have already increased as a result of the surge in demand. But for anyone who hasn't yet booked, it's worth bearing the new tax in mind - it applies on the Balearic islands, but not in mainland resorts such as Benidorm and Marbella or the Canaries.
Q What's going on in Malta?
A new "environmental contribution" of €0.50 per night is due to start in June. It will apply only for over-18s, and there is a cap per holiday of €5 per person - that's £4. It's been very controversial, with the hotel industry on the island furious about its potential deterrent effect - and the fact that they have to collect it on the government's behalf.
Q Are these sorts of taxes likely to catch on elsewhere?
They already exist. The New York City authorities add a whole raft of taxes that put quoted hotel rates up by about 15 per cent. And in Britain, everyone staying in a hotel pays VAT at 20 per cent - something the British hospitality industry is furious about.
Governments, local and national, seem to like taxes that affect tourists - they're easy to collect, and of course overseas visitors don't vote. Except with their feet. The rest of Spain, and other Mediterranean nations, will be watching closely how holidaymakers respond to the new Balearics tax.
Join our new commenting forum
Join thought-provoking conversations, follow other Independent readers and see their replies