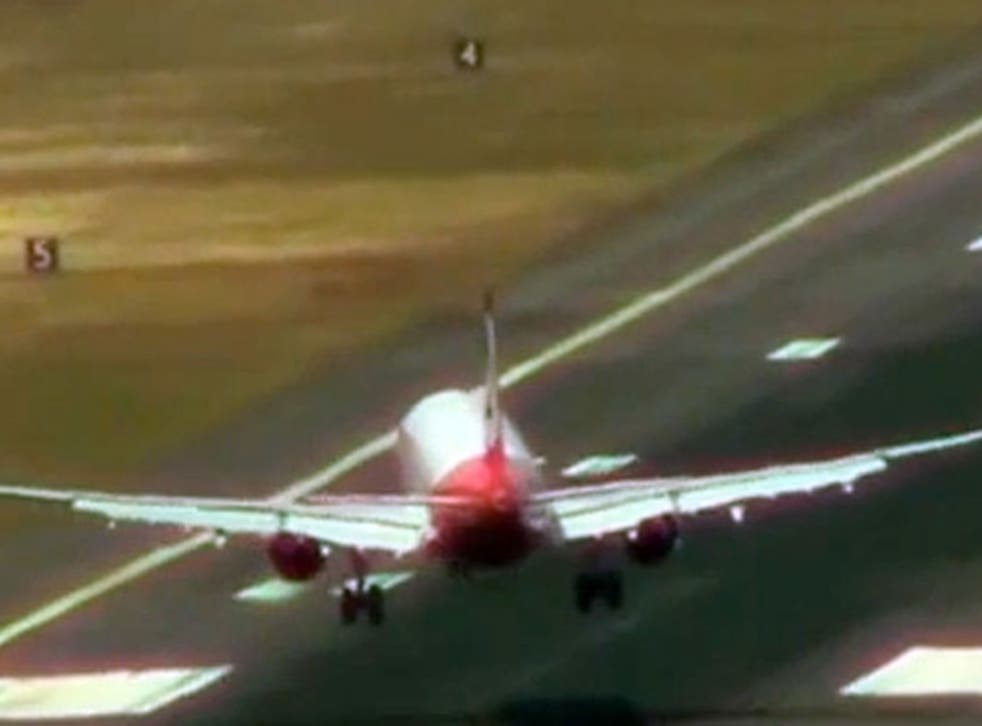 New video shows the perils of landing a plane at 'Europe's most dangerous airport' in Madeira - video
The runway had to be extended by 655ft in 1977 after a TAP crash killed 131 people
It may be the entry point for one of Europe's most idyllic holiday destinations, but Madeira Funchal is also known for being one of the "world's most dangerous airports".
With an unusually short runway, rocky hills on one side and a sheer drop into the ocean on the other, it is recognised by pilots as one of the most difficult landing spots in Europe, if not the world.
If this wasn't enough, the exposed nature of the airport means landing planes are susceptible to strong winds and turbulence.
In the video, several planes are seen attempting to land on the narrow strip despite strong winds.
In one clip, a plane is seen landing almost sideways after being turned by the wind, while another clip shows a plane completely abandoning its descent due to the perilous conditions.
In the early 1970s, Madeira airport was even more difficult to land on, with the runway measuring just 5,250 ft.
In pictures: The best and worst UK airports in 2014

Show all 9
This was extended though, in 1977, when the TAP Portugal Flight 425 tragedy saw 131 people killed when their plane slipped off the runway in difficult conditions and hit a bridge.
It was extended again by 655ft in 2003.
Click here to view Madeira tours and holidays, with Independent Holidays.
Join our new commenting forum
Join thought-provoking conversations, follow other Independent readers and see their replies