100 holiday ideas for 2010: Trends

Show all 5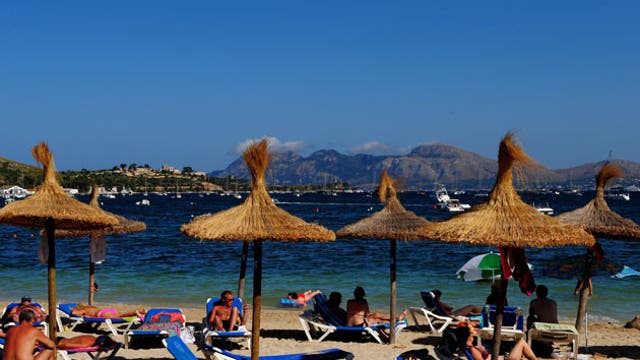 100 holiday ideas for 2010: Trends
We'll still be spending on travel in 2010, albeit carefully, demanding more in every way for our budget. According to a recent report by Tourism Intelligence (tourism-intelligence.com), price-savvy Brits are leading the world in seeking the most cost-effective holidays.
Click here or on the image to view the trends
The "unpackaging" DIY holiday trend, led by the Brits, is apparently how the world will shop for holidays in future. Responding to this demand, a rash of new travel comparison websites have appeared to help build "dynamic packages", and offer a welcome degree of consumer protection.
Kuoni (kuoni.co.uk) has new concierge services, once the domain of the rich, providing guidance for those overwhelmed by today's glut of travel information. But the traditional package is not dead, say Thomson (thomson.co.uk) and First Choice (firstchoice.co.uk), which predict all-inclusive bookings – up 32 per cent in five years – will keep increasing, and say, after another poor summer, we'll head for the sun.
Tell that to UK breaks specialist Shearings Holidays (shearings.com). Its latest figures show bookings for 2010 up by 95 per cent. "Programmes such as John Sergeant on the Tourist Trail, Martin Clunes's Islands of Britain and Alexander Armstrong's Very British Holiday have reignited people's love of Britain," says Shearings' Caroline Brown.
The Abta & FCO Travel Trends Report (fco.gov.uk/travel) released last week also sees X-factor destinations on the rise. This might be a once-in-a-lifetime South African World Cup holiday, or a trip influenced by screen hits. Fuelled by a limping job market and redundancy payoffs, big-cheque backpackers are an ongoing travel feature for 2010. A recent poll showed eight out of 10 of those made redundant were planning to travel – and do it in style – hotels not hostels and short-hop planes not long-haul buses. And luxury Latin America (lata.com) is where many will head. The luxe-over is not just for exotic destinations. In the UK, the humble B&B has gone boutique, and pub restaurants have chic room add-ons. Restaurants with rooms, such as the Old House at Home (ohhcompany. co.uk) in Wiltshire, may have won AA rosettes for their food, but now seek the same for their rooms.
When it comes to overseas holidays, Cyprus and Portugal are leading the way for villa rentals, according to holidaylettings.co.uk. Yet Spain continues to pull the crowds for inland destinations: 93 per cent of Villas4U.co.uk's clients seek a cultural holiday rather than a fly-and-flop.
But if it's sail and flop you're after, you will be in good company. Cruises will increase on their record 2009 passenger numbers, aiming to shake off the tired industry image with new innovations. The PSA (psa.co.uk) expects double-digit growth trends, and this year it's all about responding to customer demands: vouchers for unlimited drinks and niche cruises for nudists. Raise the main sail!
Join our new commenting forum
Join thought-provoking conversations, follow other Independent readers and see their replies