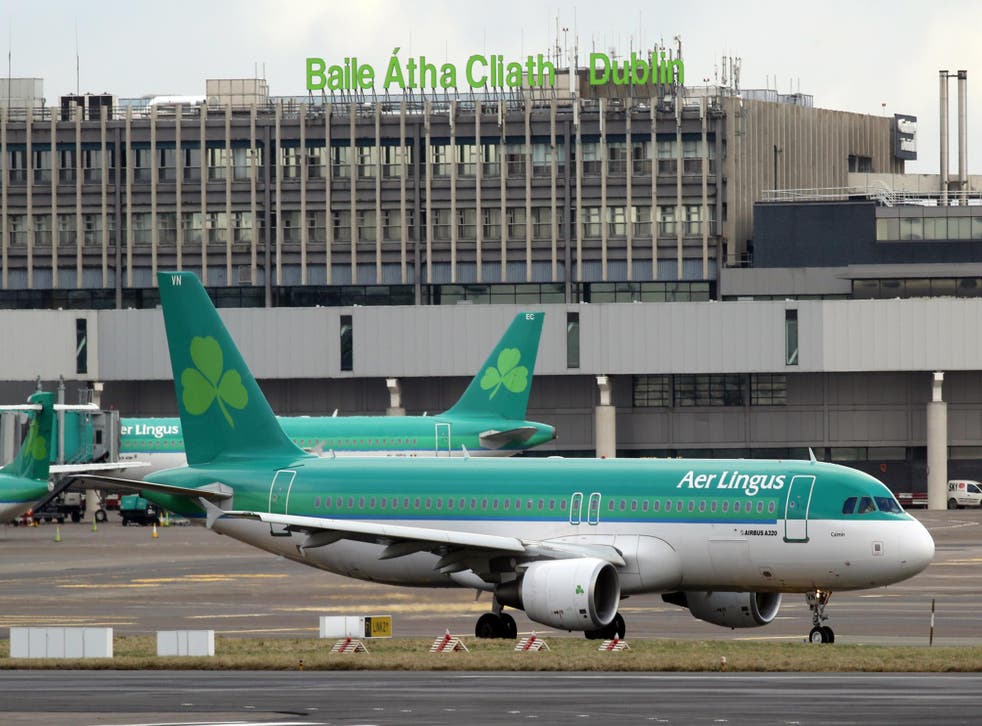 The business of travel: looking for new transatlantic links? Fly through Dublin
The Irish capital is becoming a major player in European aviation
Back to business. The late August bank-holiday in England, Wales and Northern Ireland is the last extra day off until Christmas, and for many businesses the return to work will signal the first real chance to evaluate the economic environment after the June referendum on EU membership.
According to some leading travel-industry figures, the outlook is gloomy. Last week Olivier Jankovec, director-general for the airports' body, ACI Europe, spelled out his aviation outlook over the next few years: "A continued softening of passenger traffic on the back of lower consumer confidence fuelled by terrorism and the decision of the UK to leave the EU, as well as major full-service airlines reining in capacity."
Lower demand in the short term could translate to lower fares, which would be good news for business. But longer term, "major full-service airlines reining in capacity" spells fare hikes and less choice on routes and frequencies.
Yet within the British Isles – if that is not too contentious a geographical term – one airport looks like it's bucking the trend. It has leapfrogged Stansted and Manchester in passenger numbers, to become third behind Heathrow and Gatwick. And it is on course to overtake Copenhagen and Zurich, a remarkable achievement considering they have traditionally been two of Europe's key hubs.
That airport is Dublin. Like many other airports in the UK and Ireland, it has just reported its busiest-ever July. But what's particularly interesting is its strongest growth area: transfer passengers. In the first seven months of this year, an average of 2,700 people a day changed planes at Dublin. That number is small compared with the five top European hubs – Heathrow, Paris, Istanbul, Frankfurt and Amsterdam – but it is up one-fifth on 2015. And with the expansion of transatlantic flights from the Irish capital, it looks certain to continue to rise.
Next month Aer Lingus starts flying from its hub to two interesting new US locations: Newark, which many business travellers prefer over JFK as a gateway to Manhattan, and Hartford.
To save you looking it up, Hartford is the Connecticut state capital, planted handily halfway between Boston and New York City. While only the fourth-largest city in a small state, it's an important financial-services centre: the "insurance capital of the world", at least according to locals. The new link will also provide much easier access to New Haven, home of Yale University, and western Massachusetts.
In Connecticut, the news of a transatlantic link was considered so important that Governor Molloy himself made the announcement. (The last European connection, from Amsterdam, was abandoned in 2009 at what the State Governor's office calls "the start of the Great Recession".)
It's fair to say that Aer Lingus is not throwing everything at the new link. It will operate only four times a week, and won't be using one of the Irish carrier's impressive Airbus A330s. Indeed the service is being operated by a Boeing 757 "wet-leased" (ie aircraft plus crew) from ASL Airlines, a small Dublin-based firm. The plane is, however, equipped with a dozen lie-flat beds identical to those on the long-haul Airbus fleet.
Dublin's big selling point for the outbound European market is that travellers can pre-clear US immigration and customs at the Irish airport. On arrival in America, they are regarded as domestic passengers – dodging what can be dreadful queues that typically build through the afternoon with every new touchdown.
Icelandair, another island nation flag-carrier which is building an impressive hub-and-spoke operation across the North Atlantic, does not offer that benefit.
Willie Walsh, chief executive of Aer Lingus' owner, IAG, started his career in aviation as a pilot for the airline, and has big plans for it. He believes the best way to tackle the threat posed by low-cost, long-haul carriers such as Norwegian is to offer a prodigious network of route possibilities at competitive fares from the UK and beyond to the US. Cardiff to Los Angeles, Newcastle to Boston and Brussels to Hartford are just some of the options.
Good news for UK business travellers – except, perhaps, those in Northern Ireland who hope for more transatlantic links from Belfast. The current United link from the Northern Ireland capital to Newark has been kept alive only by a £3m a year subsidy over the next three years.
With five times as many passengers as Belfast International, nine times more than Belfast City and 80 times more than City of Derry, Dublin airport is now dominant on the island of Ireland. And success for a hub airport is all about scale: the more flights it has, the more that airlines are inclined to expand services.
One more step is needed to transform Dublin into a formidable transatlantic hub: for Aer Lingus to link up with Ryanair's European network to offer through-ticketing and guaranteed connections across the Atlantic. And today Michael O'Leary, Ryanair's chief executive, told me that talks on that very subject had "recently restarted".
Join our new commenting forum
Join thought-provoking conversations, follow other Independent readers and see their replies