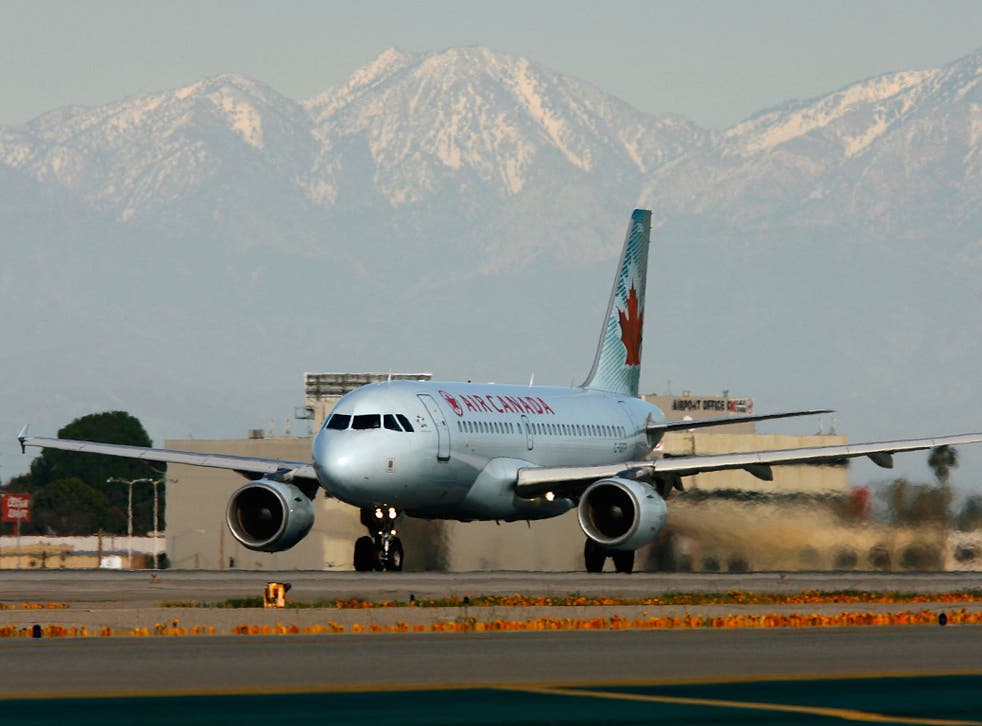 Air Canada 'flight from hell' from China diverted after extreme turbulence injures 21 people
Three children were also hurt on the long-haul flight from Shanghai
An Air Canada flight was diverted en route to Toronto after the plane was hit with such extreme turbulence that passengers were thrown from their seats and received serious injuries.
A total of 21 passengers including three children on the "flight from hell" Shanghai were injured, ranging from minor sprains to serious chest and neck injuries, according to reports. All 21 were taken to hospital, with 13 of them taken in just for observation, while eight others were more seriously hurt.
The plane suddenly hit turbulence – the cause is not yet known – and dropped suddenly, throwing one girl out of her seat.
Flight 088, which was carrying 332 passengers and 19 crew, made an emergency landing in Calgary. Fire crews and emergency services arrived to meet the flight.
Terrifying video of turbulence
Passenger Connie Gelber told The Canadian Press it was a "flight from hell".
"Everyone was injured. We thought we were dying. Even the stewards (said that) never in any of their years had (they) seen anything like it."
How to make your money go further when you travel

Show all 2
Another passenger said that the staff had remained calm and professional.
The airline said its focus was on the injured and would make arrangements to accommodate all passengers. It is investigating the incident.
No one suffered life threatening injuries and the plane landed safely.
Click here to view holidays in Canada, with Independent Holidays.
Join our new commenting forum
Join thought-provoking conversations, follow other Independent readers and see their replies