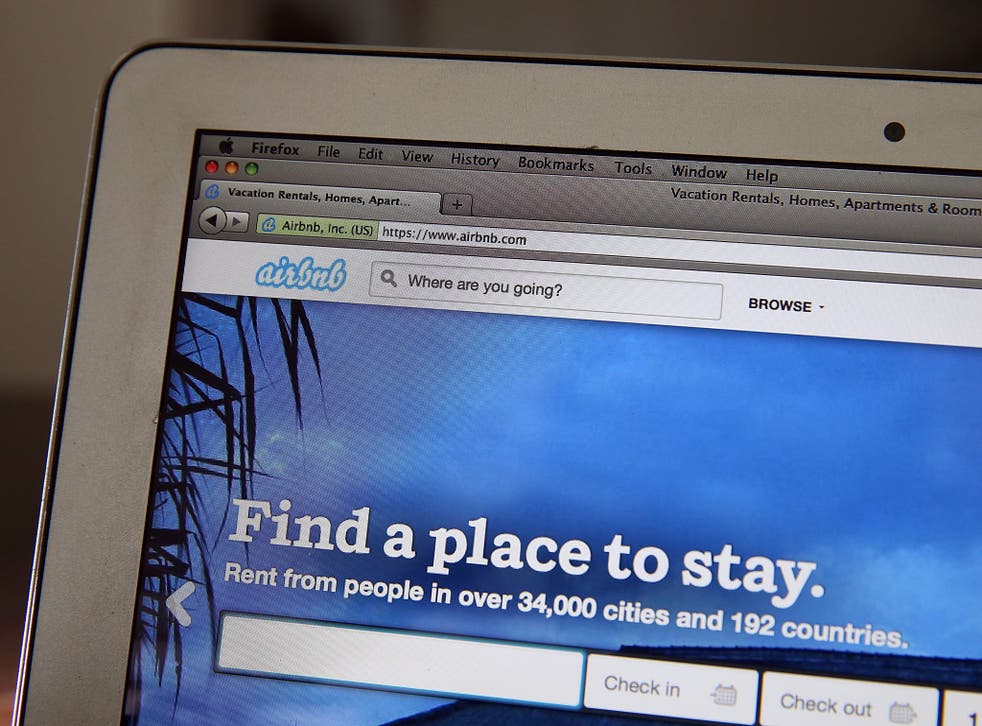 Airbnb safety: Sexual assault allegations against host in Madrid raise questions about website's responsibilities
Some 15 million people have used Airbnb since 2008
The apparent security of Airbnb, the revolutionary website that allows people to rent out properties to travellers online, has been called into question once again after a US teenager was allegedly sexually assaulted in a listed apartment.
Some 50 million people across 190 countries have used Airbnb, which was valued at $25.5 billion in June, since it was founded seven years ago.
The website has a number of safeguards in place to protect hosts and guests, including a 24/7 support team.
However, like other tech-savvy startups including Uber, while Airbnb has transformed the hospitality sector the world over, it has faced worrying teething problems.
The experience of Jacob Lopez, 19, is one such example, after a stay with an Airbnb host left the teenager needing trauma therapy.
After a successful stay using the firm in Brazil, Lopez decided to use the service again for a trip to the Spanish capital of Madrid.
When Lopez called his mother, Michaela Giles, to say his host had locked him inside an apartment and was threatening him to submit to a sexual act, she called Airbnb for help, the New York Times reported.
But staff would not call the police or disclose the address where her son was staying, and told her to contact the police and ask them to call the company instead.
Giles said the number she was given by staff repeatedly disconnected, and she could not get through to the Airbnb contact. Lopez said he was sexually assaulted that night, and was later freed by his host.
The woman, who recently transitioned genders, denies the claim and accused Lopez of being transphobic.
Nevertheless, the incident has laid bare the issues facing the hugely popular website.
The company told The Independent of the incident: "While the issue of sexual assault is a global challenge - and different laws in different countries impact what a web platform can do to help - there is nothing more important to us than the safety of our community.
A spokesman added: "The weekend that this occurred, over 800,000 people stayed on Airbnb around the world, and 70,000 were staying on Airbnb in Spain. But even one incident is one too many, and while no industry has a 100 percent safety record, that's what we strive for.
"This situation was unique. We realize we can learn a lot from this incident and we can do better. We are clarifying our policies so that our team will always contact law enforcement if we are made aware of an emergency situation in progress. Safety is our number one priority and we want to get our hosts and guests as much help as possible."
Since Airbnb was founded in 2008, it has been forced to deal with a number of nightmarish situations, including a host coming home to find her home covered in litter, used condoms, and what appeared to be human faeces, Business Insider reported.
Another incident saw a guest arriving to find a property littered with meth pipes, Tech Crunch reported.
Join our new commenting forum
Join thought-provoking conversations, follow other Independent readers and see their replies