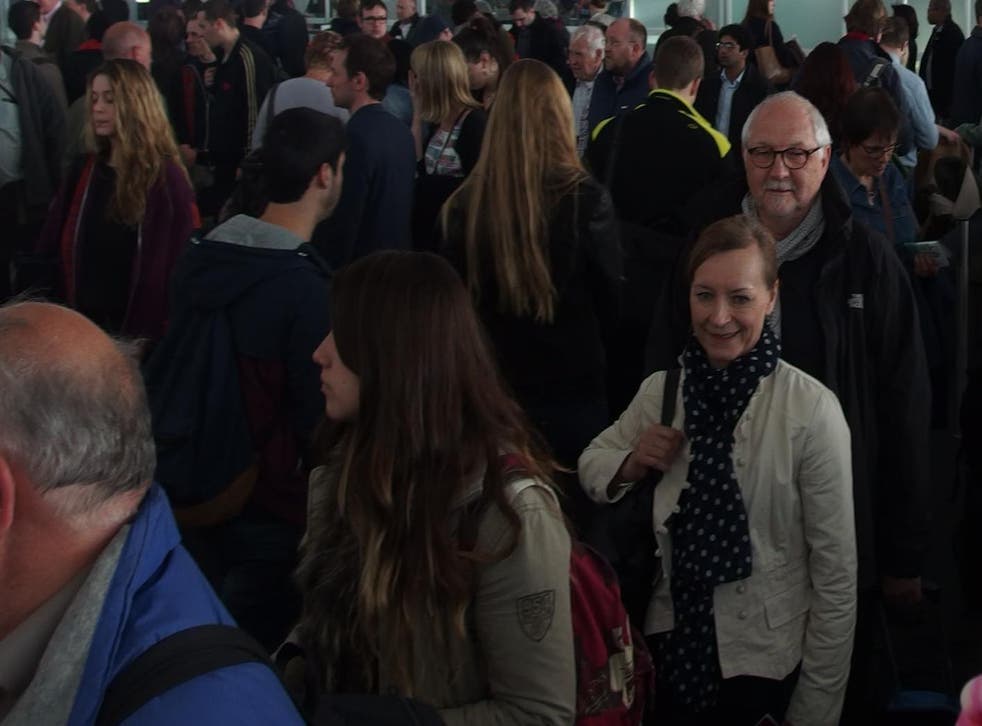 Airport passport queues: Why British holidaymakers are having to wait for hours and missing flights home
Airline passengers are having to wait up to four hours to have their passports checked due to new European regulations 
It's the busiest summer ever for British holidaymakers heading abroad, particularly to Spain. But airline passengers are having to wait up to four hours in passport queues at Mediterranean airports, with some travellers missing flights home because they are stuck in queues when their plane leaves. So what's happening, and what can travellers do?
What's changed this summer?
A new European regulation came into effect on 7 April 2017 that requires every passport to be checked when arriving and leaving the "Schengen Area" – that's the "frontier-free" zone comprising most EU countries plus Switzerland, Norway, Iceland and plucky Liechtenstein, but excluding the UK and Ireland. Before then, many British holidaymakers found border control in Spain and other European countries very easy: it typically involved waving your passport in the general direction of an official, and he or she would in turn wave you through.
Now though, every passenger's passport is electronically compared against the "Schengen Information System", a big pan-European database – and also against Interpol's list of stolen and lost travel documents. As a result the processing time for a planeload of British holidaymakers has gone from a couple of minutes to what could be an hour or more.
That's annoying enough when you're arriving and want to get to the bar or the beach. When you're heading home and number 500 in a queue with your flight going in half an hour, it's a stressful and potentially very expensive experience.
Ryanair boss demands airports drop passport checks for departing passengers
What are the new procedures when you're flying out of the Schengen area?
At a typical holiday airport, every passenger goes through the security check as normal. The standard search for weapons, explosives and liquids over 100ml has not changed. But once you get through into the departures area you could notice a scrum of passengers stretching back from the passport desks for travellers heading out of the Schengen area. It's a simple matter of resources; it appears there aren't enough people or electronic checkpoints to cope with the demands of the new rules at peak times.
The UK is by far the biggest destination in Europe outside the Schengen area in terms of passenger numbers. Previously the passport check for outbound Brits has been as cursory as the inbound procedure. But now it's much more focused.
Why is this change only noticeable now?
While there were a few reports over Easter of long queues at Spanish airports, most travellers would have only noticed the minor irritation of perhaps a 15 minute wait at passport control. It's only now at the peak of the summer season that the most extreme effects are becoming clear. If you're at the airports of Palma, Barcelona, Alicante or Malaga in Spain at a time when lots of flights from Britain are arriving and leaving, then you could be waiting up to four hours, according to the pressure group Airlines for Europe.
The organisation also warns of long queues at Madrid, Lisbon, Lyon, Paris-Orly, Milan and Brussels, but since these are primarily business hubs they are not as badly affected as key holiday airports.
Passengers can arrive many hours early, but often check-in opens only two hours before departure. Therefore being at the head of the queue is a good idea.
Will airlines wait for passengers who are held up in queues?
In some circumstances, they might. If you have booked a package holiday through a company such as Thomson or Thomas Cook, with accommodation and transfers as well as flights, they should arrange the coach journey back to the airport to come home with plenty of time to spare. So long as you don't linger in duty free, you can expect to make your plane. But if you're an independent traveller running late, don't expect any leeway. Airlines are working their planes and people extremely hard this summer, and cannot afford to pick up delays. So if you're not at the gate at the appointed time, the airline is likely to start extracting your luggage. And if you're not at the gate before they find it, or you're travelling with cabin baggage only, you're off the plane.
Do I get compensation if I miss my flight home?
No, the opposite applies: you are likely to have an expensive and stressful time. If you miss a plane because you failed to comply with the airline's stipulation about when to reach the gate, you'll have to buy a new flight. And with planes flying fuller than ever, finding another seat will be difficult and expensive.
The airlines blame the airports, the airports blame national security, and travel insurers generally say it's nothing to do with them – they can't be expected to compensate people who fail to leave enough time at an airport. In other words, it's your "fault" for not anticipating queues of many hours.
Are these changes punishment for the British vote to leave the EU?
No. The new rules are entirely a response to terrorism and nothing to do with Brexit. They are intended to reinforce checks at the Schengen Area's external borders, to deal with "the phenomenon of foreign terrorist fighters, many of whom are EU citizens". The rules apply to everyone regardless of nationality, including Schengen residents returning home, but by far the biggest number of people affected are British travellers.
When the UK leaves, it is likely that the red tape will become even more tangled, as new electronic visa rules are imposed by the European Union on countries outside the EU.
What solutions are there to the present problem?
Airlines for Europe, a lobbying organisation, is demanding that the hardest-pressed airports apply to the EU authorities for the right to a "light touch" approach – in other words, reserving the right to wave passengers through by the planeload when times are tough. In theory airports can request a waiver of the new rules, but there's no certainty that it will be granted. An alternative would be for the Schengen authorities to be satisfied with the Advance Passenger Information (API) supplied by the airlines, as happens in the UK for outbound flights.
Meanwhile, your chances of delay depend on how many people are on your flight and which airport you're flying to and from, and how many other people have decided to join you. This coming weekend, when a record number of UK families are returning from Spain and other Mediterranean countries, could be extremely pressurised.
Some airports may deploy "queue combers" to help people with imminent flights get through, but otherwise it's a question of implementing a DIY fast-track system – in other words, queue-jumping. But that practice disadvantages everyone else who's waiting patiently in line.
Join our new commenting forum
Join thought-provoking conversations, follow other Independent readers and see their replies