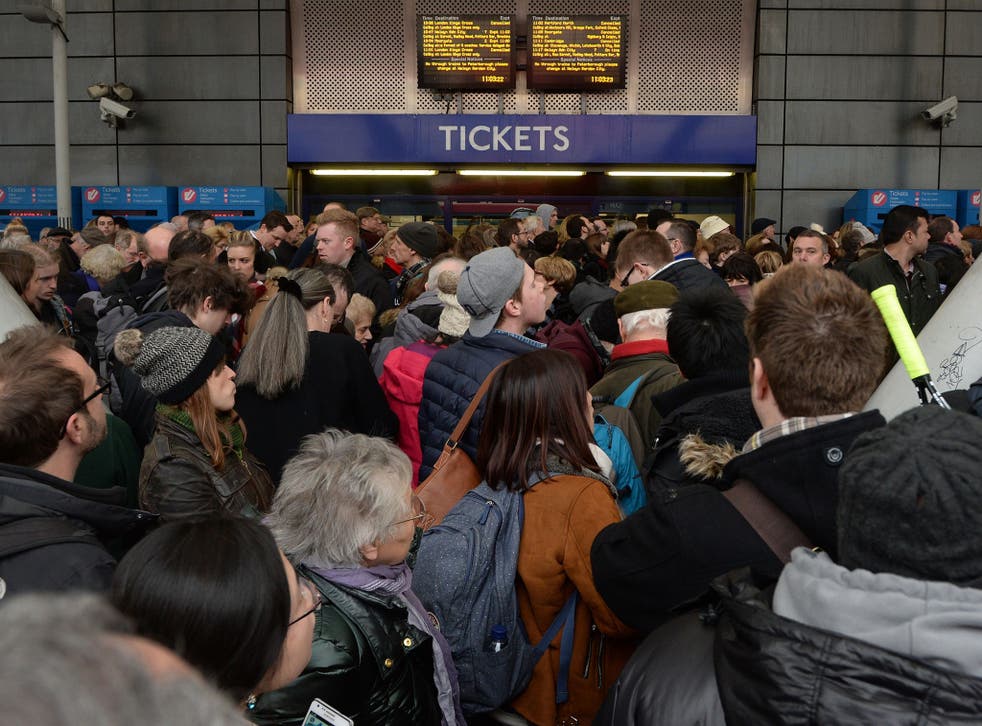 At least the report was quick: Network Rail explanation of festive train chaos arrives on time
'In very complex projects sometimes simple things go wrong and these can snowball' says chief executive
Simon Calder
Monday 12 January 2015 18:43 Comments
The wrong kind of contingency plans: that was at the root of the shutdowns of two key London rain terminals after Christmas.
Just ahead of its bosses' appearance before the Transport Select Committee, Network Rail has rushed out a report into the chaos on 27 December when King's Cross and Paddington failed to open on schedule. It paints a picture of broken equipment and poor decision-making that might be comic had it not wrecked the plans of tens of thousands of rail passengers seeking to travel after the usual Christmas and Boxing Day shutdown.
Saturday 27 December, when the main London-Edinburgh line was due to re-open, was expected to be one of the busiest days on East Coast Trains - 36,714 advance tickets had been sold, and many more "walk-up" passengers were expected.
Travel chaos around the UK

Show all 6
With a long-planned closure on the West Coast line in place, passengers were asked late on Boxing Day to defer journeys. But anyone with essential travel was told to go to Finsbury Park, a suburban station north of King's Cross with an Underground connection. This involved shifting passengers, staff and trains from a major London terminal that can handle 100,000 travellers to one with a daily average of 17,000 passengers.
Worse was to come when an agreed contingency plan for long-distance services to arrive at Platform 4 but leave from Platform 5 was unilaterally changed by station staff and the King's Cross signal box.
As a result, says the report, "Passengers were unable to get off London-bound trains on to Platform 4 due to the platform already being occupied by northbound passengers." As a result of the crush, Finsbury Park was temporarily closed, with some passengers having to queue for over two hours. Even when they reached the platform, their problems were not over, because only 40 per cent of the 570 planned trains ran. Many passengers were forced to stand for some or their entire journey.
The report's author is Dr Francis Paonessa, who as Network Rail's Managing Director Infrastructure Projects was responsible for the planning and delivery of the work. He concludes that the delay at Paddington was not a catalogue of errors, but rather down to a 10-hour delay in certifying the safety of new signals. Network Rail contracts with the company responsible, Signalling Solutions Ltd, are to be reviewed.
"In very complex projects sometimes simple things go wrong and these can snowball in short periods of time to become major issues," said the Chief Executive of Network Rail, Mark Carne.
"I want to unreservedly apologise to everyone who was affected."
On Wednesday he will have the opportunity to apologise to the Transport Select Committee, to which he has been summoned.
Register for free to continue reading
Registration is a free and easy way to support our truly independent journalism
By registering, you will also enjoy limited access to Premium articles, exclusive newsletters, commenting, and virtual events with our leading journalists
Already have an account? sign in
Join our new commenting forum
Join thought-provoking conversations, follow other Independent readers and see their replies