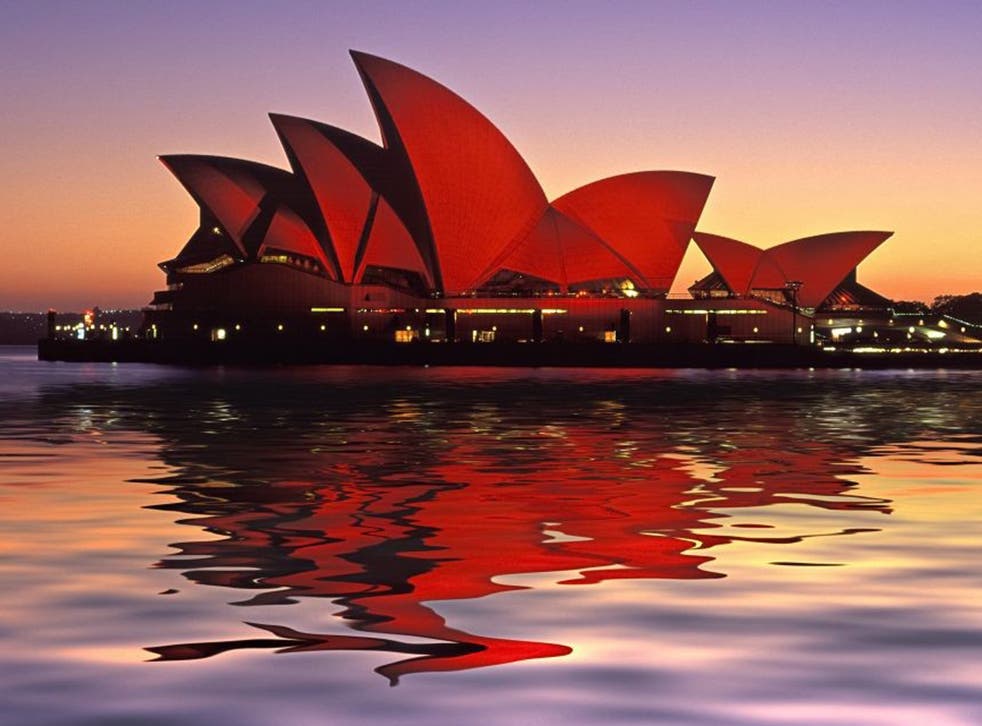 Australia travel: 10 inspiring articles to plan a holiday half-way round the world
This weekend London's Royal Academy launches Australia, a new exhibition that focuses on two centuries of artistic endeavour in this dazzling country. To mark the occasion, The Independent's travel desk has inspiring ideas for anyone considering a journey to Oz – the ultimate winter sun destination.
The focal point for most new arrivals is Sydney, and this extraordinary harbour city has plenty of iconic must-sees for tourists. Chief among these is the Opera House, about to celebrate its 40th anniversary. Cameron Wilson helps you plan the perfect 48 hours in the city.
Alternatively, explore art of a more ancient kind with Fiona Dunlop as she journeys to Australia's remote Top End – dodging salt-water crocs on the way. Or head to the very other end of the country with our Traveller's Guide to Tasmania by James Stewart. The island state has reinvented itself as the perfect wilderness escape, with hip Hobart offering great cultural diversions.
We also offer coastal ideas for eastern Australia in our Queensland Travel Challenge, as well as in Western Australia, where Cameron Wilson explores Ningaloo Reef before heading inland on the Warlu Way.
Australian F1 driver Mark Webber reveals his favourite Aussie destinations in My Life in Travel, there are inspiring ideas in our Australian Agenda, and you can take shelter from the strength of the Australian dollar with our Big Six: Backpacker Beds.
Finally, Simon Calder shares his regular words of travel wisdom in his column, and reveals some crucial Australian Travel Essentials. It's all fair dinkum, mate.
Join our new commenting forum
Join thought-provoking conversations, follow other Independent readers and see their replies