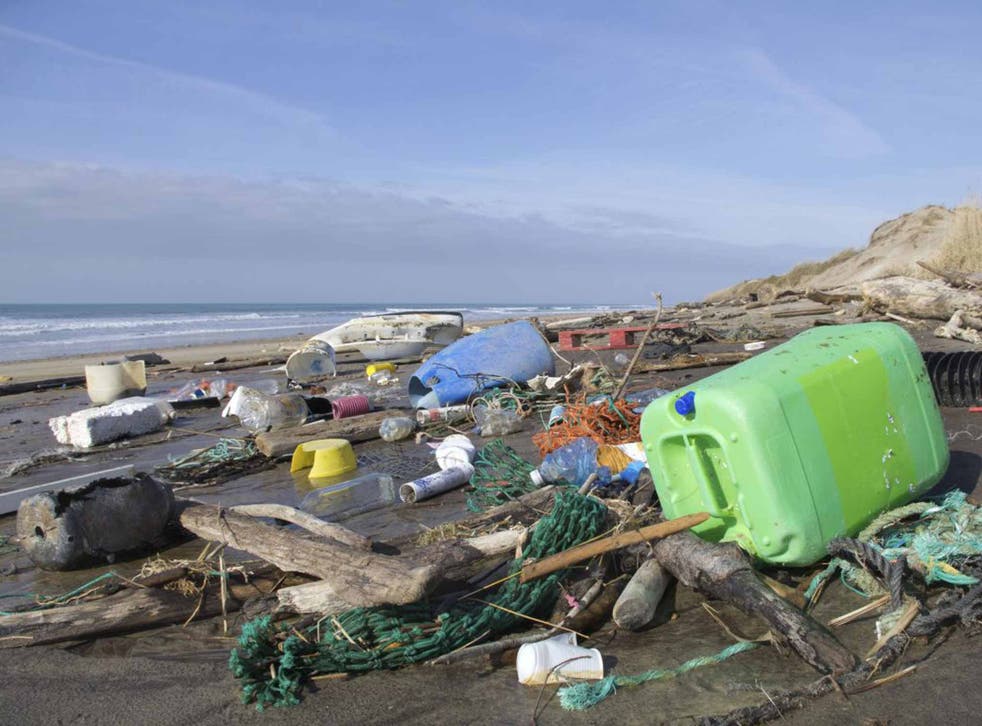 Beach pollution: How we can all play a part in keeping our oceans clean
Clean beaches and healthy marine life are key issues for the travel industry
This year the Travel Foundation's Make Holidays Greener campaign (#greenerhols) has a direct and urgent message. We need to keep plastic rubbish off our beaches so that it doesn't pollute our seas.
The Independent reported in February that scientists estimate that about eight million tonnes of plastic debris such as food packaging and plastic bottles are being washed into the oceans each year, and the cumulative quantity of waste will result in a tenfold increase by 2020.
The waste is not only unsightly but crucially causes harm to marine wildlife. And, since plastic doesn't biodegrade but just breaks down into smaller and smaller pieces, tiny plastic "microparticles" are entering our food chain. In addition, new research is finding that plastic often sinks and mixes into the seabed or is absorbed by sea ice.
We know from organisations such as Ocean Conservancy – which runs beach cleans in 91 countries – that cigarette butts are the most common litter found on a beach; in 2014, 2.2 billion cigarette butts were found in its International Coastal Clean-up. Butts are made from a type of plastic, can take years to degrade and, when they do, they release harmful toxins.
Given that clean and beautiful beaches and healthy marine life are key to summer holidays, this is a vitally important issue for the travel industry. Travel businesses including Sunvil, Thomson, First Choice, Thomas Cook, Kuoni, Cosmos, and Explore are supporting the campaign and we estimate that more than 100 beach cleans will be organised in holiday destinations around the world this month.
Many of these tour operators also require their hotels to sign up to Travelife for Hotels & Accommodations – an international certification scheme that helps hotels and travel businesses manage their waste. Many of these hotels will be conducting special beach cleans as part of Make Holidays Greener and some already run daily cleaning operations to keep their beaches pristine for both holidaymakers and wildlife alike.
All the Make Holidays Greener beach cleans are being mapped, with more added as the campaign builds during the summer. You can find out whether your holiday resort or tour operator is organising a beach clean that you can get involved with on makeholidays greener.org.uk. If you're staying in the UK, you can also sign up for one of the Marine Conservation Society's beach watch events.
Even if you don't join a beach clean, there are ways to help when you pack your bag for the beach. Top tips include taking re-usable bags and bottles, avoiding unnecessary plastic straws, using an ashtray on the beach, and not dropping cigarette butts.
It might be a drop in the ocean, but no one can fail to be shocked by the reports of the current levels of plastic in our oceans. Taking part in Make Holidays Greener month is a great opportunity to start turning the tide on this global issue.
Salli Felton is Chief Executive of the Travel Foundation (thetravelfoundation.org.uk). Find your nearest beach clean at makeholidaysgreener.org.uk
Join our new commenting forum
Join thought-provoking conversations, follow other Independent readers and see their replies