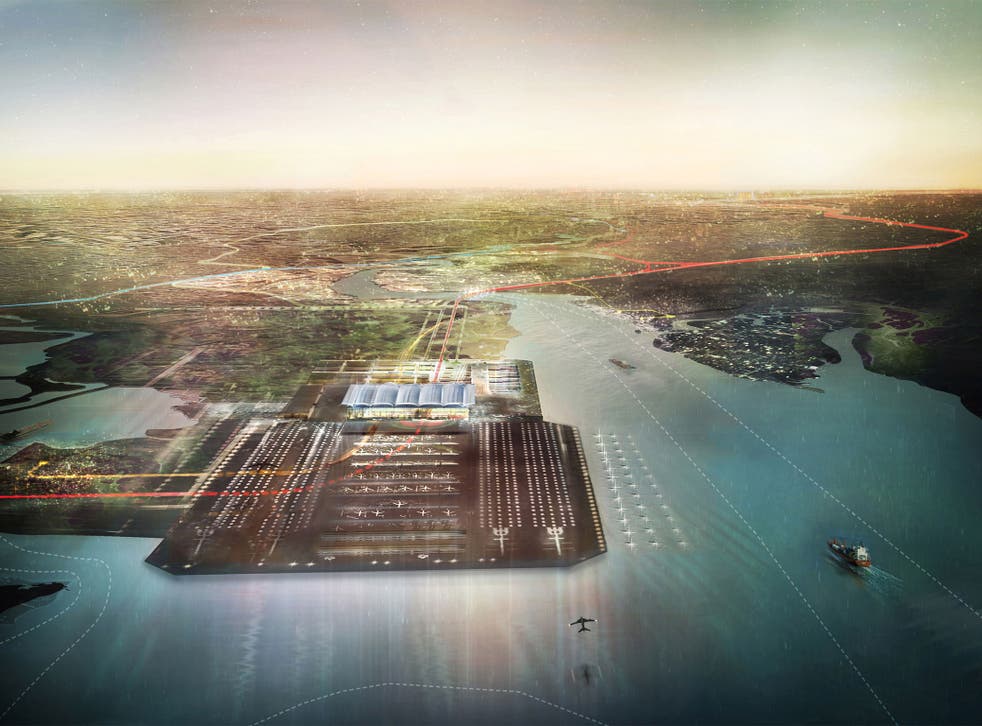 Boris Island: No end in sight to the London airport debate
And then there were two. "Boris Island" is dead, despite the best efforts of the Mayor of London to revive the corpse of London's estuary airport after Sir Howard Davies administered a lethal injection of economic and environmental sense. His Airports Commission will, after the next election, choose between Heathrow and Gatwick as the location for a new runway to be built in the next 15 years.
Heathrow and Gatwick are respectively the busiest two-runway and one-runway airports in the world. Despite this, London is the world centre of aviation in terms of passenger numbers. So which is likely to prevail?
Heathrow is confident of victory so long as the Davies Commission answers the "exam question" it was assigned. Two years ago, Sir Howard was tasked with deciding "how the UK's status as a leading global aviation hub can be maintained". If you accept that Britain is a leading global aviation hub - rather than a nation with the most flourishing airlines in the world that happens also to have a proportion of passengers changing planes - then that status is due entirely to Heathrow.
Gatwick's three top destinations, with a million or more passengers a year, are Barcelona, Malaga and Dublin: routes squarely supported by"point to point" travellers rather than people changing planes at the Sussex airport.
But proponents of Gatwick's expansion will seize upon Sir Howard's call for "an effective system of competing airports" as the strongest evidence yet that he will recommend a challenger for mighty Heathrow.
Getting the Davies Commission vote is only the first hurdle. Whoever wins can expect immediate legal challenges from the loser as well as local opponents, and at best only lukewarm support from the next government. If Heathrow gets the vote, and Boris Johnston is the local MP, it looks very messy indeed: after having his Estuary dream crushed, the Mayor said Heathrow is "completely in the wrong place".
We could be stacking for years to come.
Join our new commenting forum
Join thought-provoking conversations, follow other Independent readers and see their replies