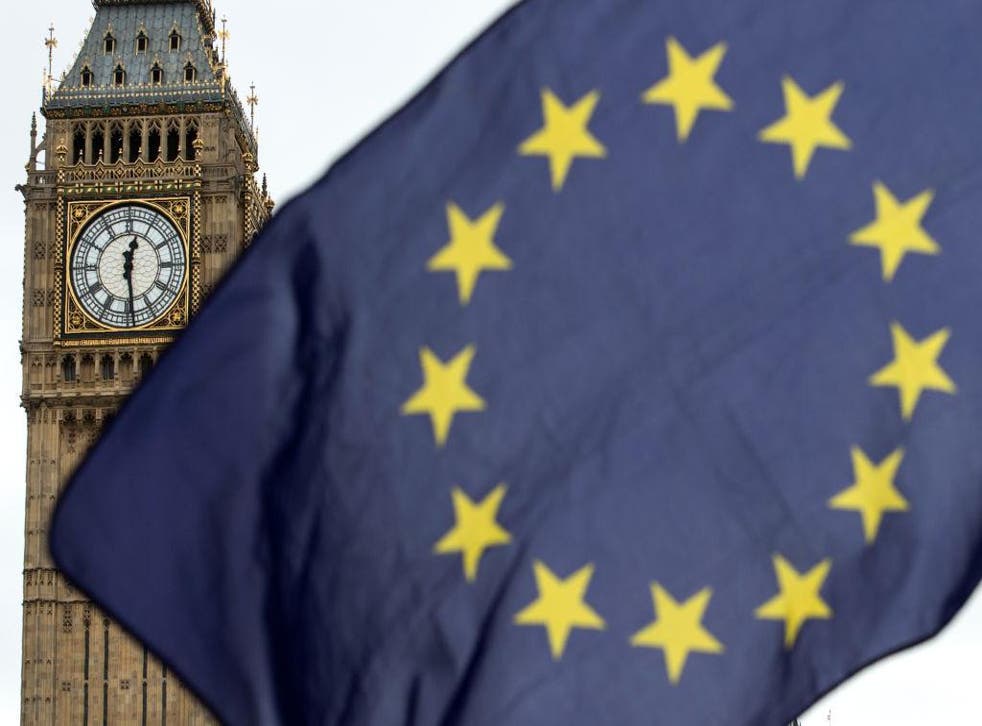 What travellers need to know about Brexit before we leave the EU
Government must ensure that the UK's outstanding travel industry does not end up on the rocks
Simon Calder
The Man Who Pays His Way
Friday 07 April 2017 11:19 Comments
The spring transatlantic crossing of Britannia in 2019 is already on sale. And the final day of the voyage could prove interesting.
The P&O cruise ship sails from St Lucia on 9 March, and calls at a series of Caribbean gems including Antigua, Barbados and St Kitts en route to Ponta Delgada, where she arrives on 25 March.
That evening, as Britannia sets sail from the Azores port, the UK will be in the European Union; but by the time she reaches Southampton, on 29 March 2019, Britain will have exited (unless all 28 members of the EU agree otherwise).
What awaits the passengers when the ship ties up at the Hampshire port? Will they be segregated into British and Rest of the World, with rigorous checks on the latter? Will customs limits apply to purchases made in the beautiful Portuguese island, or will HMRC waive the rules for this particular and unusual Britannia voyage? No-one knows.
Travel is unlike most other industries, in that it is perfectly possible to buy something today which will not be delivered in full until we are due to have left Europe. Which is why Abta, the travel association, this week set out its shopping list for negotiations over the next two years, with a publication called Making a success of Brexit for travel and tourism.
The Bruno Mars song, "Just the way you are", includes the lines: "There's not a thing that I would change/'Cause you're amazing just the way you are."
Perhaps some in the UK travel industry have been humming this tune. The trajectory for successful travel, according to Abta, involves steering the same course as now.
Flying rights? "It is critical to retain or replace these agreements." Medical treatment? Keep the European Health Insurance Card.
Mobile roaming charges? "Replicate this EU-level agreement."
Frontier formalities? An exemption for British travellers from the EU's planned online registration scheme.
The travel industry was in aggregate strongly in favour of a Remain vote. It is, after all, by its nature an international business. Freedom of movement for staff is an important component of organising holidays for Brits abroad: "Access to labour and the flexibility to use employees across Europe is critical for successful businesses."
But Abta sees a few potential benefits from leaving – mainly minor tweaks in aviation rules. When Air Passenger Duty was first introduced, it was £5 for flights from the UK and the same for round-trips within the kingdom; but the EU insisted on double taxation, to the considerable detriment of air travel between Britain and Northern Ireland. Abta says that rule should be abolished.
"EU rules inhibit the ability of the UK Government to support new domestic air routes," says Abta. "We urge the Government to take a more proactive stance in supporting domestic air routes and connectivity across the UK post-Brexit." In other words: more subsidies, please.
Abta also wants reform in airline passengers' rights. Currently generous payments are specified for anyone who arrives at their destination three hours late or more, unless the carrier has a really good excuse. The amount "earned" can be much more than the cost of the flight.
The chief executive, Mark Tanzer, told me: "A universal three-hour delay trigger doesn't work. We have to get the right balance, with a reasonable tariff and trigger points to make sure we're not punishing future travellers."
As we travel into the future, almost nothing is known about our final destination. Government must listen to Mr Tanzer and other wise figures. Otherwise, there is a danger that UK's outstanding travel industry could end up on the rocks.
Bon voyage, everybody.
Register for free to continue reading
Registration is a free and easy way to support our truly independent journalism
By registering, you will also enjoy limited access to Premium articles, exclusive newsletters, commenting, and virtual events with our leading journalists
Already have an account? sign in
Join our new commenting forum
Join thought-provoking conversations, follow other Independent readers and see their replies