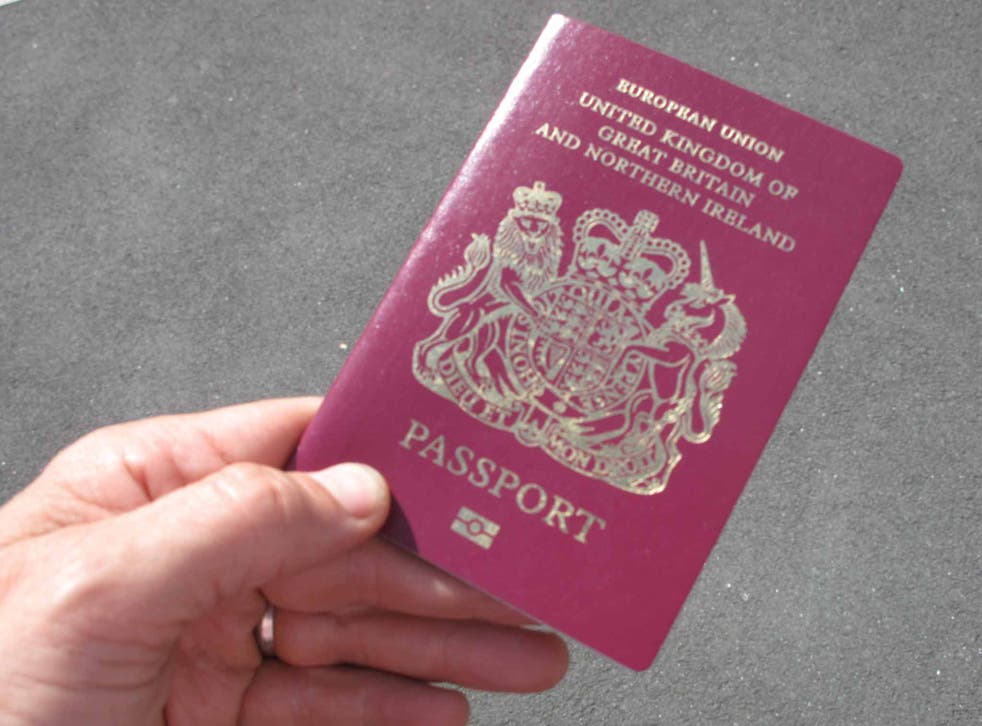 Brexit travel question of the day: Simon Calder on whether Brits will be issued new blue passports
The UK is in the departure lounge - destination unknown. So all this week Simon Calder is answering your questions about the impact of the EU referendum result on travel
Q I've just got my renewed passport saying 'European Union' on the front. Will I get a new, blue passport like we used to have when we leave?
Mike H
A No. All British passports in circulation now, and likely to be issued until we leave, have the words "European Union" emblazoned on the front cover. Rather than reissue tens of millions of passports, the UK government will instead allow them to expire in the normal way - though British passport holders will lose all the rights associated with an EU passport on the day the UK leaves. (It's no good saying, by the way, "My passport says 'European Union' and it's valid for another nine years – that right will be lost when we leave.)
Don't hold your breath waiting for the old, big, hard-cover British passports to return. The specifications for passports are governed by the International Civil Aviation Organization (ICAO), and Document 9033 requires them to meet the global standard of 125mm x 88mm. But the new design may indeed be blue.
For people who are not entirely delighted about losing the automatic right to live and work anywhere in the EU, I have prepared a guide to getting an EU passport from another country here. In short, if you can trace Irish genes, you could be in luck. Otherwise, it helps to have the odd €5m to invest in Cyprus
Every day, our travel correspondent Simon Calder tackles a reader's question. Just email yours to s@hols.tv or tweet @simoncalder
Join our new commenting forum
Join thought-provoking conversations, follow other Independent readers and see their replies