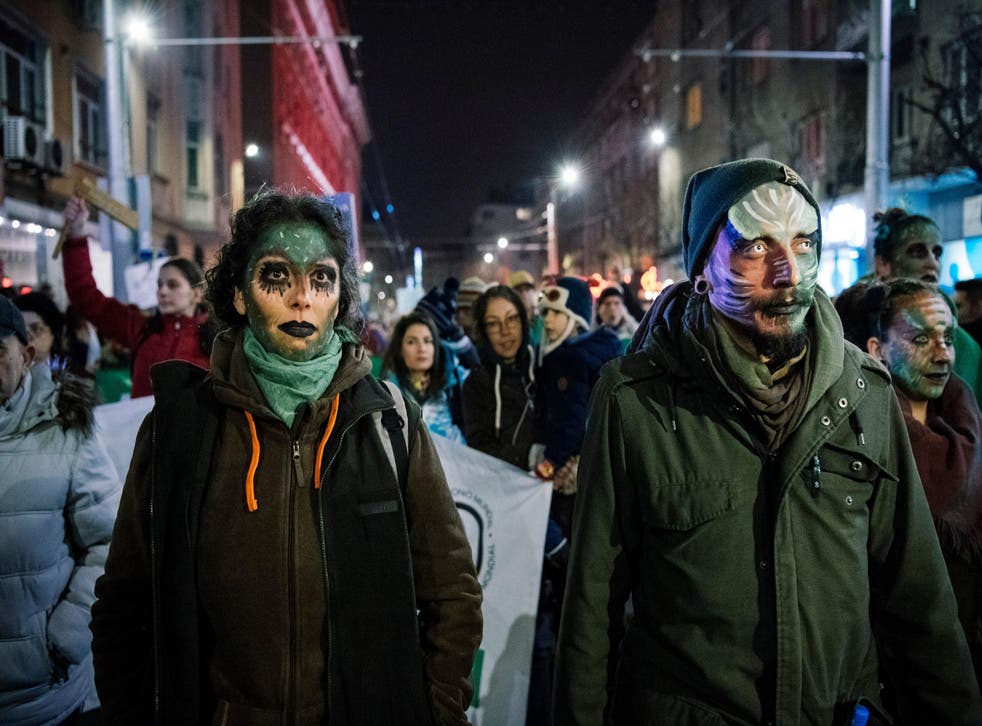 Bulgaria: Thousands of environmentalists protest against ski resort expansion in Pirin National Park
Proposed ski area expansion has angered nature lovers
Helen Coffey
Friday 12 January 2018 16:10 Comments
Thousands of Bulgarians gathered in downtown Sofia to protest further construction of pistes and ski lifts in Pirin National Park.
Environmentalists came together on 11 January to demonstrate against the government's decision to allow the expansion of the ski area at the Unesco World Heritage Site.
Protesters said the move would breach nature protection laws, destroy hundred-year-old pine trees and subsequently endanger local wildlife.
"I am here because I am a Bulgarian and a European citizen and the government's decision is in contradiction with Bulgarian and European legislation," journalist and protester Simeon Tabakov told Reuters.
Demonstrators chanted "Save Pirin", "Mafia" and "We want nature, not concrete" as they marched, and carried placards saying "Bulgaria, wake up and fight" and "Citizens against the mafia". They also called for the resignation of Neno Dimov, Bulgaria's environment minister.
The environment ministry has said it has only approved construction on two per cent of the Pirin National Park, which is home to the popular resort of Bansko, to bolster winter tourism.
However, the government is simultaneously allowing the building of facilities to collect drinking water in 48 per cent of the park's territory, which opponents argue opens half the park up to construction.
A smaller rally turned up in support of the building of another ski lift in the park, which they argue will cut queuing times. There is currently only one lift up from the base of Bansko resort.
There were a number of other protests happening in Sofia throughout the day, with police protesting over pay and a number of other demonstrations protesting the European Union.
Protests were timed to coincide with the start of Bulgaria's six-month EU presidency stint.
The Pirin Mountains were added to the list of Unesco World Heritage Sites in 1983, and the site now covers Pirin National Park apart from two areas developed for winter-sports tourism.
The area comprises diverse limestone mountain landscapes with glacial lakes, waterfalls, caves and predominantly coniferous forests.
Register for free to continue reading
Registration is a free and easy way to support our truly independent journalism
By registering, you will also enjoy limited access to Premium articles, exclusive newsletters, commenting, and virtual events with our leading journalists
Already have an account? sign in
Join our new commenting forum
Join thought-provoking conversations, follow other Independent readers and see their replies