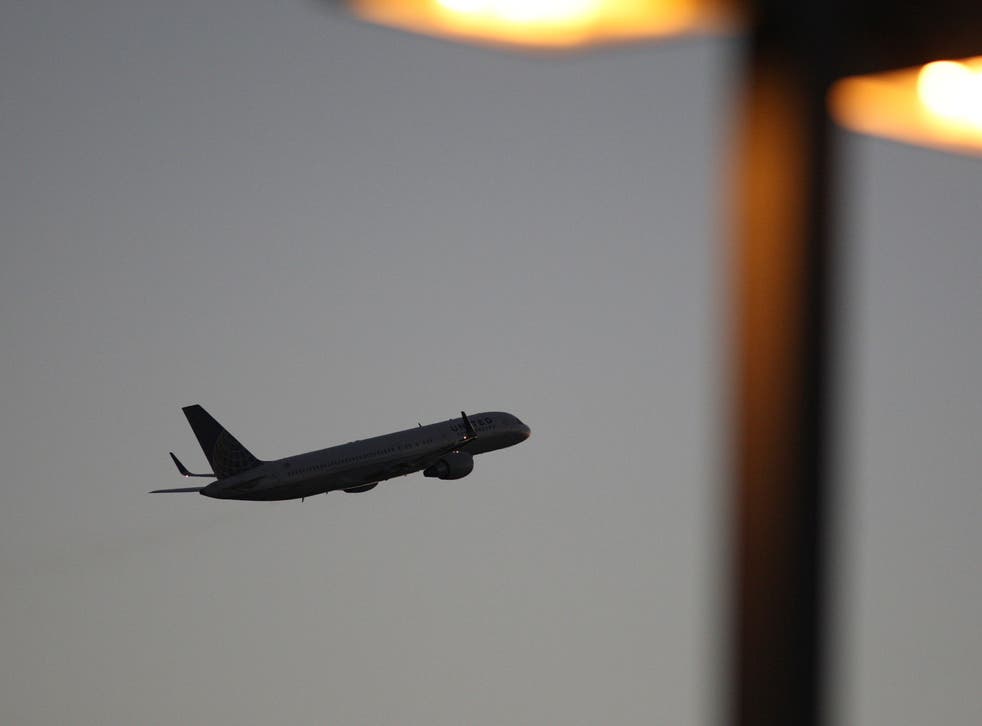 Air rage so bad cabin crew now working like 'night club bouncers'
A senior member of cabin crew for a leading budget airline tells The Independent: 'Cabin crew have had enough'
Cabin crew have demanded action to curb alcohol- and drug-fuelled air rage, after figures revealed that serious incidents on UK airlines are running at an average of one a day.
Research by the BBC Radio programme 5 Live Investigates shows a four-fold increase in serious incidents involving disruptive passengers between 2013 and 2015.
Any event that can "endanger an aircraft, its occupants or any other person" must be reported to the Civil Aviation Authority. The organisation's data reveals 386 such incidents in 2015, compared with 85 in 2013.
The figures do not include foreign carriers, including Ryanair — which carries around one-fifth of UK airline passengers.
Part of the increase can be explained by rising passenger numbers, but flight crew are also more prepared to report incidents. A senior member of cabin crew for a leading budget airline told The Independent: "Cabin crew have had enough. We're having to perform as night-club bouncers, and we're not standing for it any more."
While flying has never been safer, aviation professionals are alarmed at the frequency of serious air-rage incidents, and voice fears that lives could be lost.
Most incidents involve alcohol. In many cases, disruptive passengers are already drunk when they board the aircraft.
The managing director of the budget airline Jet2, Phil Ward, told 5 Live that "pre-loading" was a serious issue: "It's not normal to drink a pint at six in the morning and that then manifests itself on board the airplane where the alcohol takes a greater effect." His airline has banned on-board sales of drink before 8am.
The world's 10 worst airlines

Show all 10
At Gatwick airport, Sussex Police are providing leaflets to bars, warning passengers of the possible consequences of being drunk on board a plane. But not all aviation professionals are convinced of the value of such initiatives.
"When people are going on holiday, they're focused entirely on themselves, and they've also got all sorts of bits of paper," said the crew member.
Airlines are taking a tougher line on preventing incidents. Jet2 is banning an average of one passenger every two weeks for disruptive behaviour, though at present they can just switch to a different airline.
Adrian Goldberg, the presenter of 5 Live Investigates, said: "Airlines are working towards a 'Banned from one, banned from all' policy."
This week a Monarch flight from Manchester to Ibiza took off with four fewer people than expected, after a group of drunk and abusive passengers were ejected before departure. But it raises the question of how they were allowed on board in the first place.
Lord Ahmad, the aviation minister, is considering whether rules allowing airports to serve alcohol at any time of day should be tightened. Among the policies under consideration is marking boarding passes to monitor the number of drinks consumed at the airport, but that will not work for passengers carrying the pass on their smartphones.
Once a flight is airborne, cabin crew are obliged to stop providing alcohol to passengers who appear intoxicated. But many incidents involve passengers surreptitiously drinking their own supplies of spirits bought at the airport. If alcohol was routinely sold in tamper-evident bags, it might be easier for on-board offenders to be detected.
After a number of incidents on flights to Ibiza, Ryanair now bans all passengers on flights to the island from taking duty-free goods into the cabin.
There are calls for airlines to be more prepared to take legal action against disruptive passengers who cause diversions. Earlier this month a British Airways flight from Gatwick to Orlando diverted to Boston after a drunk young man tried to get off the plane while it was over the Atlantic. The unscheduled stop cost the airline tens of thousands of pounds, which could in theory be recovered from the passenger.
Join our new commenting forum
Join thought-provoking conversations, follow other Independent readers and see their replies