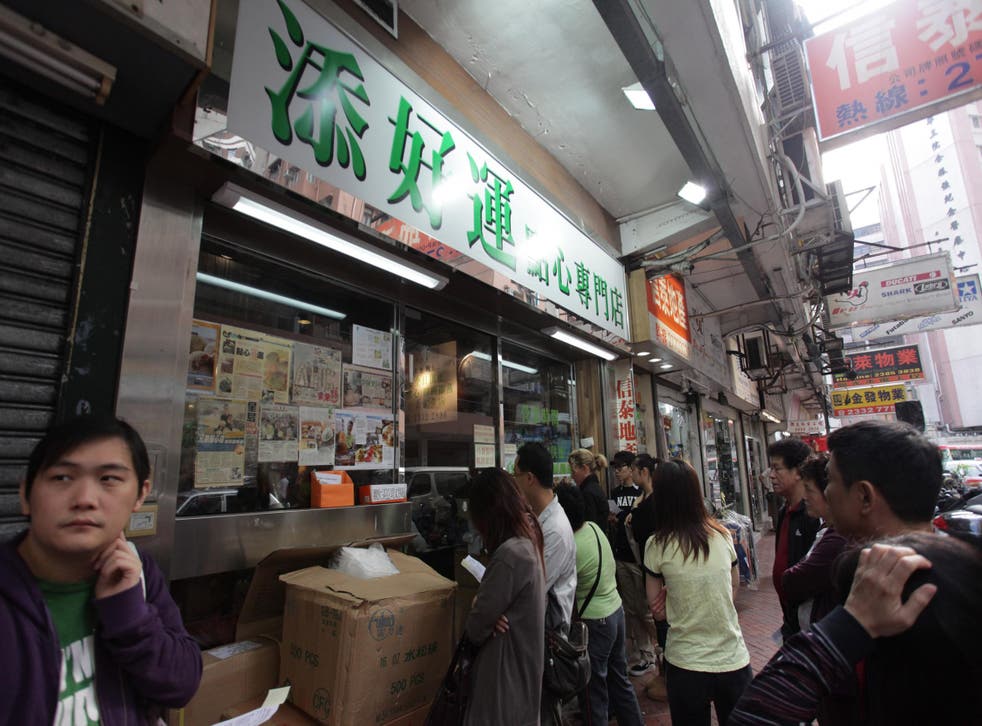 Michelin-starred food for under £2? The world's cheapest top restaurants
You don't have to drop hundreds of pounds for a prestigious meal these days – we find top-rated plates for a couple of quid
Having been a paying customer at more than my fair share of that apex of gastronomic achievement, the three-Michelin-starred restaurant (they were, in order of brilliance, El Celler De Can Roca, Arzak, Le Bernardin and Jean-Georges), I know that - no matter how fabulous the food - probably the evening's most memorable moment is the arrival of the bill.
This is the instance in which, having theoretically known how much it would cost, you must face the cold-sweat-coated reality of handing over what amounts to the price of a weekend city break, or several new outfits, or even a decent wedge towards that deposit, simply for a meal.
Take Heston Blumenthal's The Fat Duck, which, at last night's launch of the Great Britain & Ireland Michelin Guide 2017, won back its three stars. A meal here costs £255 a head – and that's without drinks or service.
And while I certainly enjoyed my three-Michelin-starred dinners, I've also learned this: though the sheer theatricality of it all is brilliant fun, I've had just as delicious and satisfying food – if not more so – at an array of cheap, neighbourhood restaurants around the world.
Happily, the Michelin Guide is also no stranger to the idea that simple can be just as good. In fact, there are a growing number of genuinely low-cost Michelin-starred meals cooking these days. Here's our pick of the best bargain Michelin-starred meals around the world.
Singapore: Hong Kong Soya Sauce Chicken Rice and Noodle
When Singapore's first ever Michelin Guide launched this year, it made an immediate star of Chan Hon Meng, the 51-year-old owner of a simple street food stall in the hawker centre at Smith Street's Chinatown Complex. A plate of one-Michelin-starred soya sauce chicken and rice here is priced at S$2 (about £1.14). The biggest cost now, of course, is your time – queues for the stall since the accolade was announced are typically around three hours long. 335 Smith Street Chinatown Complex, Singapore
Hong Kong: Tim Ho Wan
Before Singapore's Soya Sauce Chicken Rice and Noodle, the cheapest Michelin-starred meal in the world was reputed to be at Hong Kong dim sum joint Tim Ho Wan. While the Kowloon branch lost its star in the 2016 Michelin Guide, the Hong Kong Island outpost at North Point, Sham Shui Po still has its sparkler – and, even more refreshing, service is fast, queues aren't too terrible and a meal for two will set you back the equivalent of about £25. Shop B, C, D on ground floor of the Seaview building, 2-8 Wharf Road, North Point, Hong Kong
Tokyo: Nakajima
It's near impossible to get a bad meal in Tokyo, but a cheap meal can be more of a challenge. Particularly in a city so renowned for its high-class cuisine: the 2016 Michelin Guide listed 13 three-starred restaurants, 51 two-starred eateries and an incredible 153 one-starred venues. One of those single-starred establishments, however, is Nakajima: a basement spot near Shinjuku station that specialises in sardines. The set lunchtime sardine menus (served 11.30am-2pm, expect to queue for around an hour) are the most economical: the priciest option costs ¥900 (around £6.90). Choose between having your sardines grilled, battered, raw or simmered with egg. Basement floor of Nichihara building, 3-32-5 Shinjuku, Shinjuku-ku, Tokyo
New York City: Uncle Boons
A couple of years ago, you could have ordered a Michelin-starred main for US$9.50 in New York City. Sadly, unassuming Thai joint Zabb Elee, on a gloriously multicultural foodie stretch of Roosevelt Avenue in Queens, lost its star in Michelin's 2016 guide. It was, however, replaced by another modestly (if not quite so dirt cheap) priced Thai joint in NYC – Manhattan's Uncle Boons, run by alumni from the borough's three-starred Per Se. Like Zabb, it specialises in northern Thai dishes, plus the charcoal grill sizzles and slings the exciting-sounding likes of bone marrow satay. Small plates from $12; large plates from $21. uncleboons.com
Marlow: The Hand and Flowers
The above are all the proud owners of one Michelin star, but The Hand and Flowers, set in a cosy Buckinghamshire pub, has two. The first pub to achieve such a feat, prices remain strikingly reasonable: the set lunch comes in at £15 for two courses and £19.50 for three courses, while a la carte mains at dinner start from £28. Chef Tom Kerridge prides himself on an "unpretentious" menu of modern British cooking and rustic French dishes; examples include half beer roast chicken with citrus braised chicory, pumpkin, maple and coffee purée and oak gravy. thehandandflowers.co.uk
Click here to view the latest travel offers, with Independent Holidays.
Join our new commenting forum
Join thought-provoking conversations, follow other Independent readers and see their replies