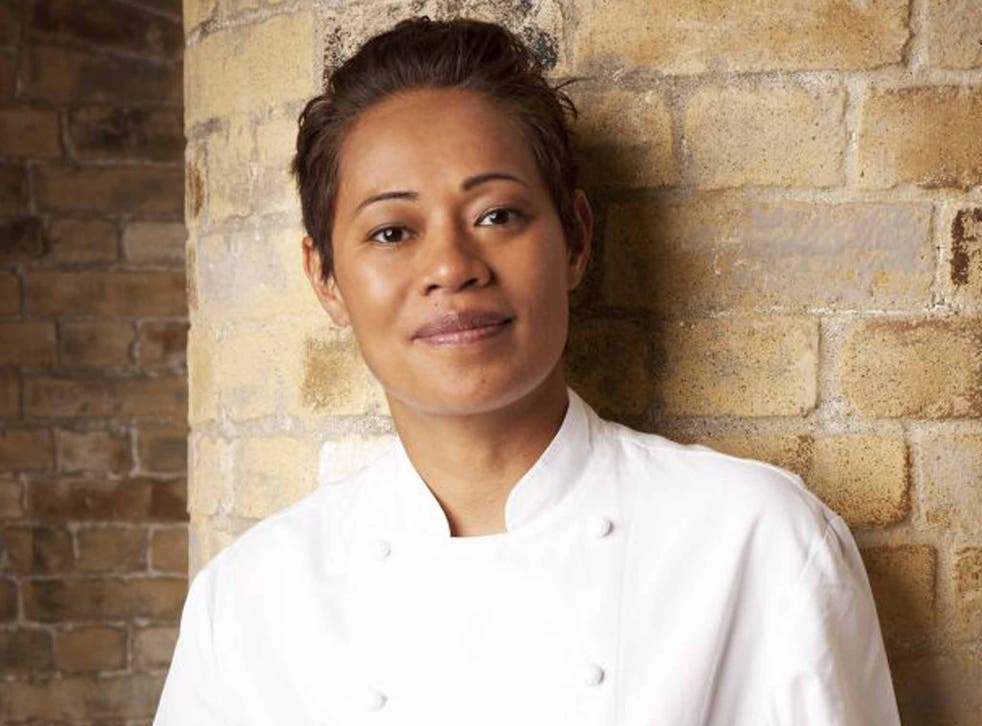 Chef Monica Galetti on Samoa, Sean Connery, and her life in travel
'I'm amazed about how much I love London'
I left Samoa when I was eight years old.
We had a family beach house in Savai'i in western Samoa. When the tide used to come in it would come under the house and you could watch the fish from sitting in the lounge. It was so beautiful.
Go to Samoa for the Teuila festival.
It's in September; Teuila is the national flower. The festivities revolve around dancing so there are a lot of competitions going on and the traditional dance is beautiful. There's also lots to eat and try.
I've just come back from a fishing trip in Scotland.
I'm not the greatest fisherman but I enjoy it; I was fishing for langoustine. It was to go out and meet the suppliers, which I do as much as I can. Work takes me to some very interesting places, mostly around the UK; it's a great thing to be able to do.
London takes my breath away.
It's so metropolitan. When I drive through London at night I think: "Gosh this is such a beautiful city." I'm still amazed about how much I love it. Bond Street has got to be one of my favourite streets – you will see me a lot around Bond Street. I can't stand being caught behind tourists, though.
I absolutely loved learning to dive.
It was something I really wanted to do. I enjoyed it so much so that I stayed for two weeks with the group and then went back for another three weeks. I saw manta rays, sun sharks. We did drift-diving, which is when you're pulled along in the water and you can lie on your back. It's amazing. We went wreck diving too, which is great but often there are too many people and the water clouds up.
Bungee jumping is thrilling.
You can choose to touch the water or go into the water; I wanted to touch the water but I actually ended up waist deep in it. I did it on a trip to the South Island of New Zealand and it was the best holiday I've ever had. That was 17 years ago now and I haven't been back since but it's so beautiful and unspoiled. I did water rafting too. The next thing on my list is a parachute jump.
I once walked past George Clooney in a spa.
It was in Coworth Park in Ascot. I love the spa there, it's quite unique the way the rooms are built and it's very child friendly. I didn't notice Clooney.
San Sebastián has everything.
It's got the most Michelin stars per capita, a beach in the middle of the city, it's hot ... how can you not love it?
Try Maori hangi in New Zealand.
It's the local method of cooking food. It's buried and steamed underground. That's something completely different.
The best seafood platter I've ever had was in Biarritz.
It was just enormous and so fresh. It had everything: oysters, lobsters, mussels, clams, prawns. Oh my goodness, the sheer size of it. But we got through it. I'm a big seafood fan.
Cornwall reminds me of New Zealand.
I think it's the rough side of the coastline. It's my favourite place in the UK because it's by the ocean and the produce is great. I absolutely love it.
Sea cucumbers are disgusting.
They're slimy and they have this strong odour. I ate one back in Samoa and you eat them raw. It's just wrong. Let's change the subject.
I'd like to go travelling with a young Sean Connery and Gregg Wallace.
Sean would keep me out of trouble and Gregg would get me into trouble.
Chef Monica Galetti is appearing at Taste of London: The Festive Edition this weekend (london.tastefestivals.com).
Join our new commenting forum
Join thought-provoking conversations, follow other Independent readers and see their replies