Competition: Win a trip for two to Italy

Show all 3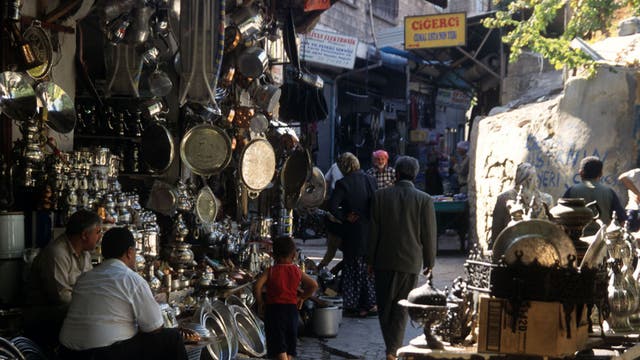 Competition: Win a trip for two to Italy
Plus have your winning travel story published in The Independent on Sunday
The Independent on Sunday has once again joined forces with Bradt Travel Guides to offer readers the chance to win our travel-writing competition, with a top prize this year of a holiday for two to Abruzzo in Italy.
As these extracts show, last year's entries – all on the theme "Up the Creek" – reveal a wealth of travel knowledge, coupled with vivid description and an eye for what makes a good story. This year's theme is "A Close Encounter". To enter, go to bradtguides.com/travelwriting
To read full versions of last year's stories, go to bradtguides.com/travelwriting
The prizes and how to enter: Write a winning travel feature
The first prize this year is a holiday for two to Abruzzo, Italy, and publication of the winning entry in the travel section of The Independent on Sunday. In addition, the winner will earn a commission from the newspaper to write a piece about their prize visit to Abruzzo. This prize can be won by either a previously published or unpublished writer.
A special prize will also be awarded to an unpublished writer. This is a place on a travel-writing weekend run by Travellers' Tales, the UK's leading training agency for travel writing.
Every entry to the competition will be entered for the first prize; only unpublished writers will be eligible for the special prize.
To offer this opportunity, we have again teamed up with Bradt Travel Guides (bradtguides.com), publisher of pioneering guides to offbeat destinations and guides with unique perspectives on more popular places.
The competition is open to all writers resident in the UK, published or unpublished. The theme this year is "A Close Encounter". Entries must original, previously unpublished, and be based on personal experience relating to the theme. Minimum length is 600 words; maximum length is 800 words.
The prize is a holiday for two to Abruzzo, donated by Railbookers, departing before the end of September 2013. Abruzzo is located in central Italy and stretches from the heart of the Apennines to the Adriatic Sea, allowing visitors the chance to explore coastal gems and mountain hideaways. Railbookers specialises in tailor-made holidays and city breaks throughout Europe and beyond. It combines hotels with rail travel and offers the freedom to choose where and when to go. Railbookers' list of Italian destinations includes cities as well as places that are more off the beaten track.
The itinerary for the prize holiday is one night at the four-star Hotel Internazionale Bologna followed by five nights at the four-star Castello Chiola – a stately castle on top of a hill nestled within the medieval town of Loreto Aprutino. The prize also includes breakfast, Avis group B car hire for five days, return flights from London to Bologna with British Airways and a return train from Bologna to Pescara.
The special prize for unpublished writers is a place on any travel-writing weekend in 2012 or 2013 run by Travellers' Tales (travellerstales.org). The prize does not include transport to the venue.
The judges will include Hilary Bradt, Donald Greig and Adrian Phillips of Bradt Travel Guides, Jonathan Lorie of Travellers' Tales and Ben Ross, travel editor of The Independent on Sunday. The winners will be announced at an event held at Stanfords, the UK's leading travel bookshop. The closing date for entries to reach us is noon on Friday 15 June 2012. For full competition rules, go to independent.co.uk/bradtcomp.
To enter, go to bradtguides.com/travelwriting
The disappearing beach
By Simon Duncan
"The harbour is renowned for shipwrecks. Over the centuries, sandbars have lurked beneath the surface to topple unsuspecting explorers. Now they are exposed and we hop from one to another. We are kings of soft small islands. Pools have been created in the low tide and we nudge the trapped fish with our toes and irritate the flitting colours. My brother and I are intrepid explorers again, an echo of our childhood holidays."
Summer in the valley
By Sylvia Dubery
"Inside the car, we are cocooned in a cool air-conditioned microclimate, which is draining the petrol away but outside is a furnace. Every road sign is a metaphor for the hopelessness this land offered the ghosts of doomed pioneers. Funeral Mountains, Dead Man's Pass and Last Chance Canyon. It's like a devil's word-association game with an edge of reality – because if we run out of petrol, we're really up the creek."
The art of stillness
By Dawn Curtis
"I thought I knew stillness. When the electricity goes off in my village and the merengue music stops mid-step; when I spent a night in a tent in the North African desert; when we pulled out of the port earlier this evening and left behind the machinery and the men loading cargo ships bound for Venezuela. But there had always been some background noise to reassure me that I hadn't been struck deaf ... Not now. The engine has died and it's too dark to fix it, so we are waiting for daylight."
In the holy city of Sanliurfa
By Eithne Nightingale
"A turbaned shopkeeper points down an alley. I rush past handmade shoes, pots and pans, silks and sheepskins with barely a glance. I turn right into Blacksmith Alley, where old men brandish hot pokers taken out from glowing embers. I turn left into Coppersmith Alley, where young boys hammer intricate inlays on bowls and tea trays, pepper grinders and coffee pots. The sound is deafening. Local women turn to stare at a foreign woman rushing through the bazaar with wild hair and a billowing skirt."
Join our new commenting forum
Join thought-provoking conversations, follow other Independent readers and see their replies