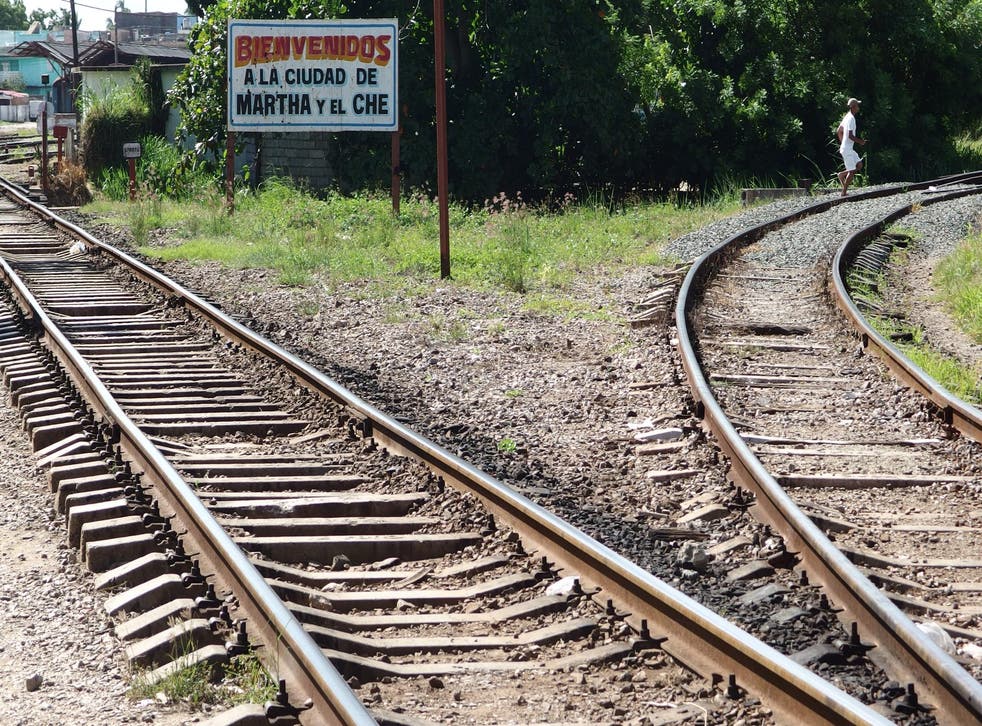 Things are about to change in Cuba – go now before they do
The Man Who Pays His Way: Take advantage of a window on the world after Fidel
In travel terms, that means a brief spell when a location is special. Such as 1991, when the Soviet Union fragmented. As the clock in St Basil's Cathedral struck midnight, Moscow Time, on New Year's Eve, it imploded into an ideological black hole.
The USSR is dead, I thought that cold, bright night: long live the 15 sovereign republics, from Estonia to Tajikistan.
Suddenly, a vast and previously inaccessible swathe of the world was open. In the months that followed, you could roam freely across the 11 time zones of the entity formerly known as the Union of Soviet Socialist Republics. All the old rules about declaring your travel intentions along with your stash of hard currency melted away.
I signed up for a £300 trip to Leningrad (now St Petersburg) and Moscow organised by Progressive Tours. After one night in the birthplace of the Russian revolution, I went to the railway station and without fuss or formality bought a ticket to Vilnius in Lithuania, passing through Estonia and Latvia. From there, I hopped on a bus to Minsk, the capital of Belarus. The currency black market had been decriminalised, so for a flight to Kiev I spent the equivalent of 80p. An overnight train took me to the Black Sea beaches and 19th-century elegance of Odessa. After a side trip to Moldova, an Aeroflot Tupolev jet took me to the Russian capital, where I reconvened with the rest of the group.
A year earlier, such a free and easy trip would have been impossible. Within the year, the barriers went up. Today, even combining Belarus and Russia on a single trip involves a tangle of tasks slightly more complex than becoming a Supreme Court judge.
A generation on, I sense a similar brief opportunity in a former ideological soulmate of the Soviet Union: Cuba.
Two weeks after the death of Fidel Castro, life on the island has returned to what passes for normal there. But the status quo ante won't prevail for long. Cuba is the target for more flights than ever, including many from the US. And within the next couple of months it will become clear whether this travel pattern will accelerate or reverse.
It will go one of two ways. President-elect Trump could carry out his "promise" to reverse Barack Obama's policy of rapprochement, which has seen trade and travel opportunities blossom. The new air routes will be shut down, and the island's optimism will be stifled.
More likely, though, the Republican leader will forget his vow, and Cuba will continue to pivot away from Europe and Latin America and towards the US.
I sounded out the experts from a travel specialist that has been sending British holidaymakers to Cuba since 1993: Journey Latin America. First, the firm's head of product, Stuart Whittington, tackled a scenario in which Raul Castro – who took charge in Havana in his brother's stead – fails to hit it off with Donald Trump:
"If Trump does follow through with his recent threat to potentially 'terminate the deal', we may see a decline in demand from US travellers. The rooms that were being blocked in state hotels for the onslaught of Americans now risk being empty, resulting in the possibility of greater choice of accommodation in 2017. But this may be followed by a further decrease in quality following a decline in income from tourism."
The firm's Cuba product manager, Rafe Stone, tackled the sunnier prospect: that Washington DC-Havana relations will continue to warm.
"In the wake of Fidel's death you can't swing a bottle of Havana Club without hitting a casa particular – a home stay ranging from humble family dwellings to stylish, contemporary apartments in Havana.
"Despite this, if US tourism growth continues, it's going to get harder and harder for people to get what they want. Cuba is already struggling to take the strain of the increased tourism over the last two years, since Obama started to re-establish links with the country."
Much of the world will look almost the same next Christmas as it does this December. Cuba probably won't. So to quote no less than the Nobel Laureate for Literature, Bob Dylan: "If you gotta go, go now."
Join our new commenting forum
Join thought-provoking conversations, follow other Independent readers and see their replies