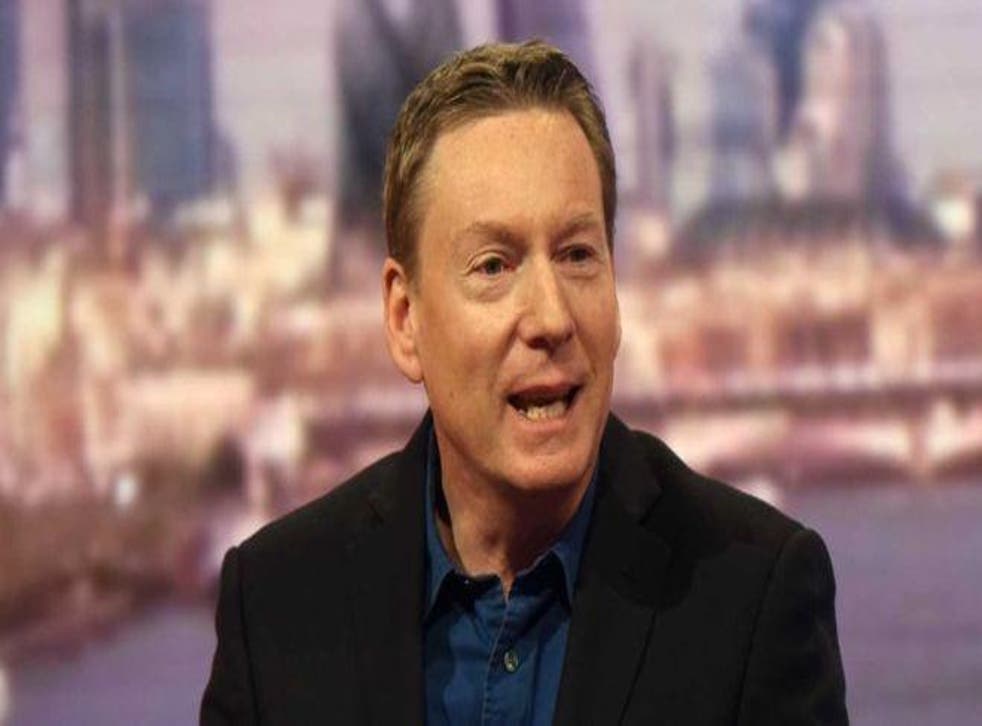 Disabled passengers let down by airlines and airports, says expert
'Wheelchairs are not baggage, they are an extension of our bodies,' says Frank Gardner
Simon Calder
Travel Correspondent
Tuesday 11 June 2019 14:58 Comments
Disabled air travellers are still not getting the help they need, the BBC's security correspondent has told a conference in London.
Frank Gardner has been using a wheelchair since he was shot six times in an al-Qaeda gun attack in Saudi Arabia in 2004, and continues to work worldwide.
But speaking in a private capacity at the British-Irish Airports Expo in London, he said that assistance provided by leading airports and airlines can fall far short of acceptable standards.
In March 2018 Mr Gardner was stuck on an Ethiopian Airlines aircraft at Heathrow airport for 100 minutes. Immediately afterwards, the airport's chief executive, John Holland-Kaye, met him to ask to discuss improvements.
But at other leading airports, care can still be inadequate.
Travel destinations: 52 places to go in 2019

Show all 52
He described how, at Frankfurt, he was the only passenger left on a plane from Croatia and had to "zig-zag from armrest to armrest for seven rows".
"I got to the wheelchair and sat down it.
"An airport official said: 'What are you doing? We have people to do this.' I said: 'But they're not here, are they?'."
Mr Gardner contrasted that experience with "countries like Cambodia, where there are not many facilities but everyone wants to help you.
"It is more a question of attitude than equipment."
At an airport in Papua New Guinea, he said: "The pilot piggybacked me up the steps. It broke every health and safety rule, but it was fine."
On a separate trip, Mr Gardner was flying in business class from Amsterdam to Panama City on KLM. The cabin was half-empty, so he asked if he could bring his wheelchair into the aircraft to be stowed. The crew refused and insisted it was placed in the hold.
"When we got to Panama, the wheels had been crushed and for a week it was almost unusable," he said.
Mr Gardner stressed: "Damage to wheelchairs is really wrong and avoidable.
"Wheelchairs are not baggage, they are an extension of our bodies. They are what we need to get around."
At the same event, Hilary Stubbs of the Mobility and Access Committee for Scotland described how she had arrived by air at Durham Tees Valley but could only be moved from the aircraft on the top of an airport fire engine.
Ms Stubbs also said: "Edinburgh airport has had a 98 per cent increase in requests for assistance in 2019 compared with 2018."
Paul Smith, director of consumer and markets for the Civil Aviation Authority (CAA) said requests for special assistance were rising across the UK at twice the rate that passenger numbers are increasing.
He told the conference:"Airports should let people who need assistance decide if they wish to avoid the duty-free 'snake'."
To maximise retail sales, many airports send passengers on a meandering course between the security check and the gate. There is often a short-cut, but this is not normally open to the public.
Support free-thinking journalism and attend Independent events
"Belfast City, Bristol, Birmingham and Southampton airports, among others, have introduced 'sunflower' routes which allow people, in particular those with hidden disabilities, to bypass duty free."
In the past month, The Independent has reported on easyJet leaving an elderly passenger behind at Luton airport while flying her luggage to Bordeaux.
At Manchester airport, Jet2 passengers who had arrived from Madeira who needed assistance were left on board the aircraft for 90 minutes.
Mr Smith said: "We at the CAA will continue to push for some of the most vulnerable people in our society to be given a great experience when they use airports and airlines.
"We consider that the community expects nothing less."
Register for free to continue reading
Registration is a free and easy way to support our truly independent journalism
By registering, you will also enjoy limited access to Premium articles, exclusive newsletters, commenting, and virtual events with our leading journalists
Already have an account? sign in
Join our new commenting forum
Join thought-provoking conversations, follow other Independent readers and see their replies