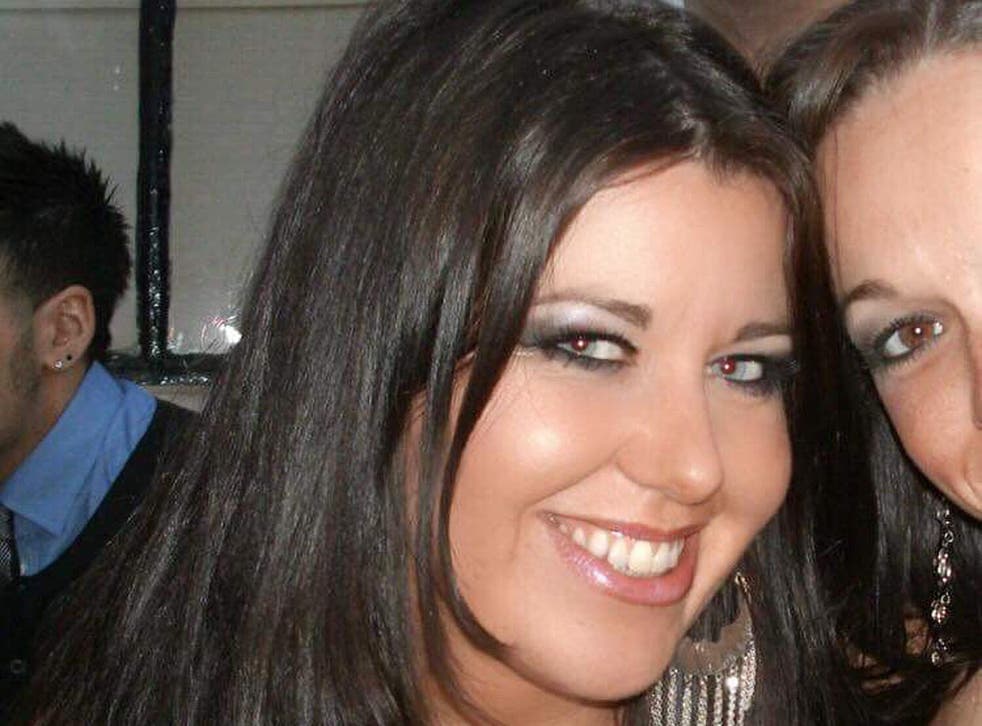 Egypt drugs case: attacking Cairo's decision is unlikely to help
Laura Plummer deserves sympathy. The 33-year-old shopworker from Hull had already endured 11 weeks of incarceration in an Egyptian cell when she learned on 26 December that she had been sentenced to three years for drug smuggling.
Her offence: flying to Egypt with almost 300 doses of tramadol in her baggage. She was taking them in for her partner, who suffers from chronic pain following a car accident.
After hearing the judgment from Red Sea town of Safaga, her MP lambasted the Egyptian authorities. Karl Turner, Labour member for Hull East, called the sentence "a damning indictment" of the country's government and said the court had got it wrong.
"Good sense and fairness certainly hasn't prevailed in this case," he told the BBC. "This is a decent, honest, hardworking Hull woman who in my view is guilty only of being naive."
Mr Turner's well-intentioned intervention has not helped. For Ms Plummer and her distraught family, the key issues are how the case looks from Cairo, and the diplomatic tension between the UK and Egypt.
As Ms Plummer's family and legal team raised the profile of her case, troubling information began to emerge that called into question the mitigation that it was all a silly misunderstanding.
Tramadol is a strong painkiller. The NHS says it is prescribed "to treat moderate to severe pain, for example after an operation or a serious injury".
The key word is "prescribed": unlike some less-powerful analgesics, tramadol is available only on prescription.
Because tramadol can be addictive, and is used by some people recreationally, the Department of Health limits prescriptions to 30 days' treatment.
UK news in pictures

Show all 50
Ms Plummer was carrying far more than that. As Egypt's embassy in London will have noted, she had not been prescribed the drugs. Instead, she says a colleague had given them to her, though it is unclear how her supplier came by such a surplus.
Egypt, in common with every other big country, has a serious problem with opiate abuse. Heroin addicts sometimes use tramadol as a substitute for their drug of choice, which gives it a market value well above the cost of manufacture.
Ms Plummer's defence team is to appeal the sentence. On many previous occasions in which British travellers have received long jail terms abroad for drugs offences, they have been shown clemency and allowed to leave the country. There are two reasons why Cairo may not take this approach.
The first is a belief among law enforcers that an example needs to be made to dissuade other Westerners agreeing to take drugs into Egypt for their partners: if the perception took hold that leniency will be shown to unwitting offenders, it could encourage others to recruit "dupes" to import illegal substances.
Secondly, Cairo is quietly furious with the two-year prohibition on British airlines using Sharm el Sheikh airport.
The ban was imposed shortly after the crash of a Metrojet flight from Sharm el Sheikh to St Petersburg, which killed 224. It is thought that a bomb was placed on board the Russian jet at Sharm el Sheikh airport. While every other country has lifted their prohibition on flying to Egypt's top resort, the UK ban remains in place.
Ms Plummer's case first emerged in early in November, just as Egypt's tourism minister was arriving in London.
The minister, Mohamed Yehia Rashed, told The Independent: "The timing now is perfect to see the comeback of British tourism to Sharm el Sheikh. The threat that is currently in the tourism environment in general is not addressed to Egypt. It is addressed to every human being trying to travel."
He was thanked politely for expressing Cairo's view, but nothing changed. Meanwhile, the Foreign Office was quietly applying pressure on the Egyptian government to show compassion to the young woman detained in Hurghada. At the time I wrote: "In theory Laura Plummer could face many years in prison for drug trafficking, but British travellers in similar circumstances are often released much earlier."
Yet with the UK showing no inclination to lift a ban that has cost tens of thousands of jobs, it is unsurprising that there is no great enthusiasm in Cairo to show mercy to someone who, in the words of her MP, is "a decent woman who has made a terrible mistake".
Register for free to continue reading
Registration is a free and easy way to support our truly independent journalism
By registering, you will also enjoy limited access to Premium articles, exclusive newsletters, commenting, and virtual events with our leading journalists
Already have an account? sign in
Register for free to continue reading
Registration is a free and easy way to support our truly independent journalism
By registering, you will also enjoy limited access to Premium articles, exclusive newsletters, commenting, and virtual events with our leading journalists
Already have an account? sign in
Join our new commenting forum
Join thought-provoking conversations, follow other Independent readers and see their replies