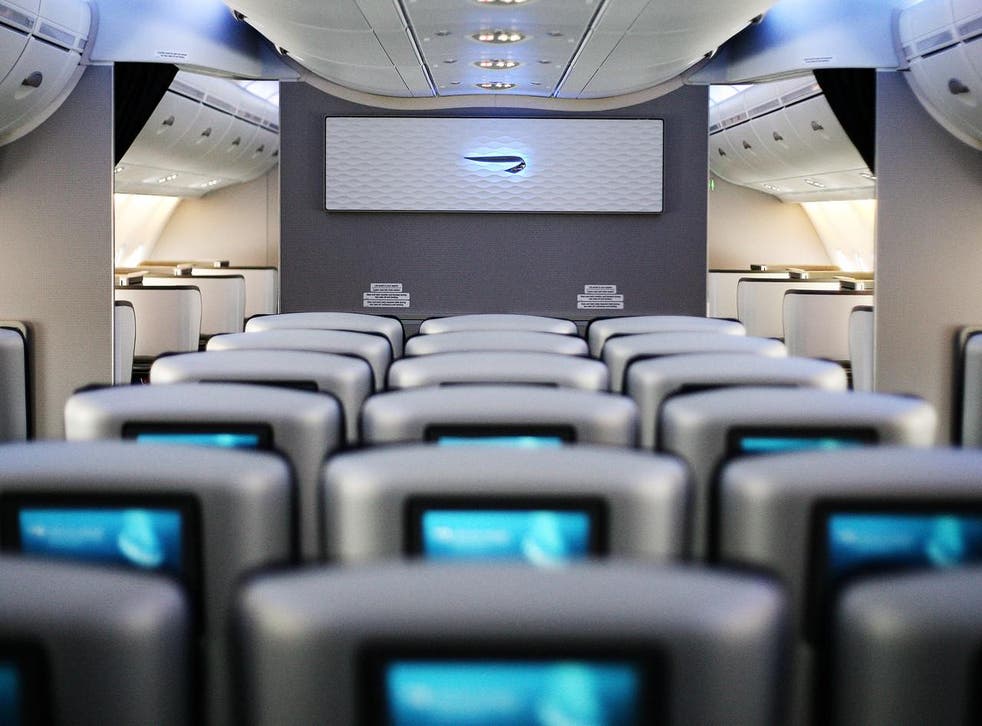 Self-help apps and 'support pigs': Five ways to get over your fear of flying
How to cure your phobia with courses, apps and, err, animals
"You've got more chance of dying in a car accident than a plane crash, you know...."
Anyone who's voiced a fear of flying will have heard this response countless times, but it doesn't make taking to the skies any easier.
Fear of flying, or aviophobia, is extremely common, affecting around 30 per cent of the population. And we're travelling by air more and more, which for many of us will mean sleepless nights before departure, greasy palms on take-off and having to apologise for grabbing a stranger's hand.
But help is at hand; here are a few tools and coping mechanisms to help get you through the personal trauma of flying.
Self-help books and apps
Self-help books are available for just about everything, from quitting smoking to getting rich, and fear of flying is no exception.
Try Soar: The Breakthrough Treatment for Fear of Flying. It's writen by a pilot, Captain Tom Bunn, who worked on Pan Am's first Fear Of Flying programme and aims to help you permanently control your flying anxiety through simple exercises.
Alternatively, you could use your smartphone – the app SkyGuru uses your phone's sensors to give you technical information usually only available to pilots. By downloading key flight information before take-off, the app can give a real-time explanation of what is happening, even in flight mode. The idea is that the app makes you feel like you're sitting next to a pilot who is talking you through your "ups and downs" as the flight progresses, preventing a nervous mind from running through everything that could conceivably go wrong.
Fear-of-flying courses
In a bid to get you into their planes, many of the major airlines – including British Airways, Virgin Atlantic and easyJet – offer courses to help alleviate the crippling anxieties of the aviophobe.
BA's one-day Flying with Confidence programme includes an explanation of the technicalities of flying and a session on dealing with anxiety, culminating in a 45-minute flight aboard a real aircraft. This is when you can practice your new techniques as the plane goes through taxi, take-off, a short circular flight and landing.
Pilots and psychologists are on hand to guide you through the day, which the airline claims to have a 98 per cent success rate. You can take the course at Heathrow, Gatwick or Edinburgh for between £229 and £325 or opt for one-to-one instruction for the hefty sum of £2,950.
Drugs
Generally, advice will tell you that turning to medication should be avoided where possible, but if your doctor deems it helpful they may prescribe a tranquiliser like diazepam (Valium) to calm your nerves during flight. Valium is a psychoactive drug with sedative, anti-anxiety and muscle relaxing effects and is recommended only for short-term use.
One thing is clear – mixing drugs with alcohol is not a good idea. As tempting as it may be to render your fear (and yourself) unconscious with a left-hook of Valium and a haymaker of gin and tonic, your body will not thank you and you're likely to make things worse.
Flying lessons
It sounds extreme, but there is anecdotal evidence that having a go at flying a plane is an effective way of getting used to being a passenger in one. Many aviophobes attribute their fear to a lack of control, so taking some back could have merit.
You can try your hand at flying at most aerodromes in the UK, with no previous experience necessary. If taking the controls of a plane is one step too far, you can also have a go in a flight simulator and keep your feet firmly on the ground. iPilot in Hammersmith, London, will give you the full flying experience in a state-of-the-art simulator for £309.
Emotional support animals
In 2014 a pig, brought onto a US Airways flight as an "emotional support animal", was kicked off for being disruptive. Part of a growing trend, particularly in the US, of cute critters being used to calm flight anxiety – emotional support animals are allowed under the country's transport rules.
Dogs, cats and even monkeys have reportedly been taken on planes, but don't get your hopes up if you fancy having a pooch on your lap on your next flight from the UK. According to Assistance Dogs UK, emotional support dogs don't have the same public access rights in the UK that apply to assistance dogs and the organisation says this includes airline travel.
Join our new commenting forum
Join thought-provoking conversations, follow other Independent readers and see their replies