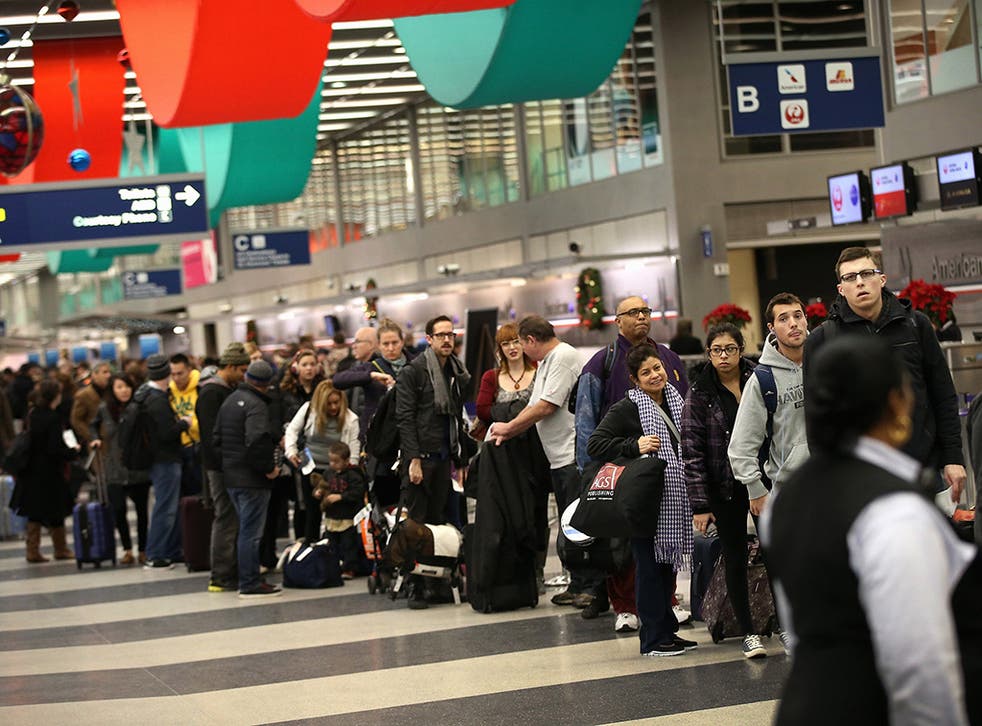 Forget the Mile High Club, one in ten Brits get frisky at the airport
Nearly a third said they were 'in the holiday spirit'
Jake Alden-Falconer
Thursday 16 October 2014 11:50 Comments
When you've been killing time on a crossword or loitering around the boarding gate, one in ten of your fellow Brits has other ideas.
A new poll run by a flight comparison website suggests a growing trend of passengers having sex at airports. Jetcost.co.uk asked 2,521 adults from the UK whether they had time to kill before catching their flight– of the 89 per cent who did, 79 per cent of respondents had spent it eating or drinking, 52 per cent reading and 30 per cent wandering aimlessly around duty free. So far, so dreary.
But asked about previous trips, nine per cent of respondents confessed to a sexual encounter at the airport. So why couldn't they just wait until they got to the hotel? Nearly a third said they were "in the holiday spirit" and another 27 per cent cited the "thrill" of not knowing if they'd be caught in the act. 12 per cent reported being discovered hot and sweaty by staff as they joined the freshly dubbed 'Airport Club'. Meanwhile the Mile High Club remains elite, with only four per cent risking sex on a plane - of whom 31 per cent were caught in flagrante delicto.
Extravagant hotel services around the world

Show all 11
Brits came in third compared to other Europeans, after Italians (17 per cent) and Spanish (14 per cent) travelers – the French lagged behind with only three per cent.
"These results shocked us a little," said Antoine Michelat," co-founder of Jetcost.co.uk. "We're surprised that more people haven't been caught in the act. Clearly, intimate acts in airports are even more common than those that take place on planes! I suppose one of the reasons many people are tempted is the thrill of knowing you're not supposed to be doing what you're doing, where you're doing it."
Register for free to continue reading
Registration is a free and easy way to support our truly independent journalism
By registering, you will also enjoy limited access to Premium articles, exclusive newsletters, commenting, and virtual events with our leading journalists
Already have an account? sign in
Join our new commenting forum
Join thought-provoking conversations, follow other Independent readers and see their replies