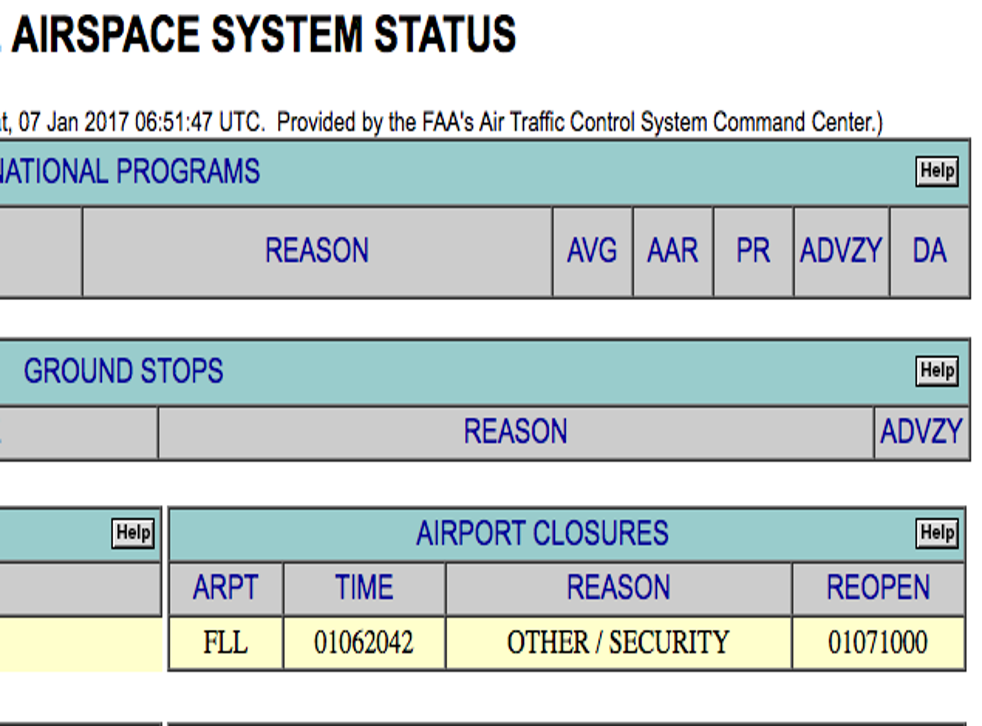 Fort Lauderdale airport prepares to re-open after killings in baggage reclaim
Gatwick passengers to fly home on Saturday night
The largest airline at the airport, jetBlue, arranged buses to bring arriving passengers from cities to which their flights had been diverted. In common with other airlines, it has relaxed normal fees to allow passengers to rearrange travel.
The only arrival from the UK to be affected was Norwegian flight 7045 from Gatwick, which was due in at 8pm on Friday evening, local time. While most departures to Fort Lauderdale were halted before take-off by a "ground stop" order by the Federal Aviation Administration, the aircraft was already in mid-Atlantic when the airport was closed. The plane was diverted to Miami.
The returning service, Norwegian flight 7046 to Gatwick, was cancelled because of the airport closure. Passengers booked on the flight were told to organise their own hotels and claim the money back.
They are due to be flown out tonight on a chartered jet.
Join our new commenting forum
Join thought-provoking conversations, follow other Independent readers and see their replies