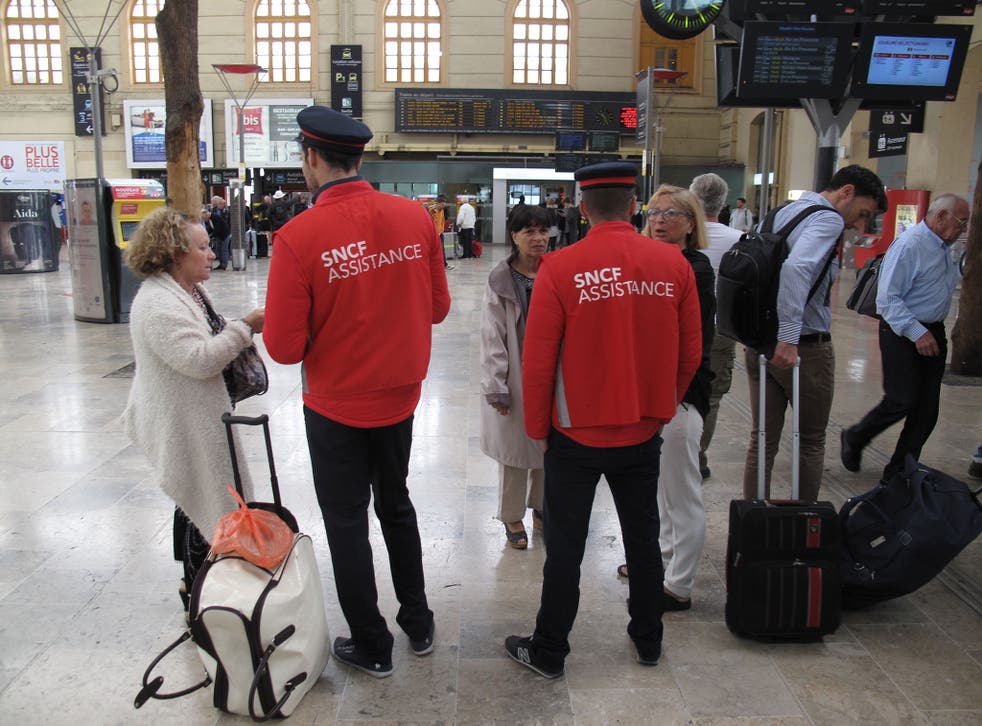 French air traffic strikes: Industrial action called off for now, but mass disruption remains
British Airways has cancelled around 40 flights due to fly to, from or over France on the instructions of the French government
On the eve of one of the busiest weekends of the year for travel, the threat of widespread flight disruption has been lifted. French air-traffic controllers called off a strike that was planned to extend through the weekend, which would have wrecked the plans of tens of thousands of British travellers.
The controllers, who handle the busiest skies in Europe, took part in a stoppage on Thursday that grounded 10,000 British airline passengers.
British Airways cancelled around 40 flights due to fly to, from or over France. The services were cut on the instructions of the French government, which stipulates how much capacity must be cut in the event of the strike.
BA said it was using larger long-haul planes where possible. Flights were cancelled to Madrid, Barcelona, Geneva and Rome as well as several French airports.
Clashes erupt in France over controversial labour reforms
Ryanair cancelled 75 flights, including 12 to and from the UK - mostly affecting routes to Spain but also services from Luton to Nimes and Stansted to Basel.
The long-running dispute between air-traffic controllers and the government is over job security, pensions and pay. Another strike is scheduled for 14 June.
Cross-Channel ferry passengers faced delays that were ascribed to the nationwide protests about labour reforms in France. Two Brittany Ferries vessels sailed two hours late to Cherbourg; they are likely to be two hours late.
Rail passengers in France faced disruption for a second day, with around 60 per cent of long-distance trains running. About one-third of local services operated, though some trains were heavily delayed.
A strike by transport workers in Paris appeared to have only limited effects. On Thursday evening, the public transport operator, RATP, said the Metro was running normally. On the RER suburban network, many trains are being cancelled - including more than half the links between Charles de Gaulle airport and central Paris. Some cancellations were due to flooding. RER Line C, which runs beside the Seine, was closed as a precaution.
In pictures: France strikes

Show all 12
On Friday, the Louvre is to close because of fears of flooding.
The weather-related disruption is adding to the image of a nation enduring severe stress, just a week before the Euro 2016 finals begin. More civil disturbances are predicted.
Francois Holland's Socialist government is seeking to liberalise the labour market. From the workers' perspective that implies the erosion of long-held and hard-won rights, such as employment protection and the 35-hour working week.
Join our new commenting forum
Join thought-provoking conversations, follow other Independent readers and see their replies