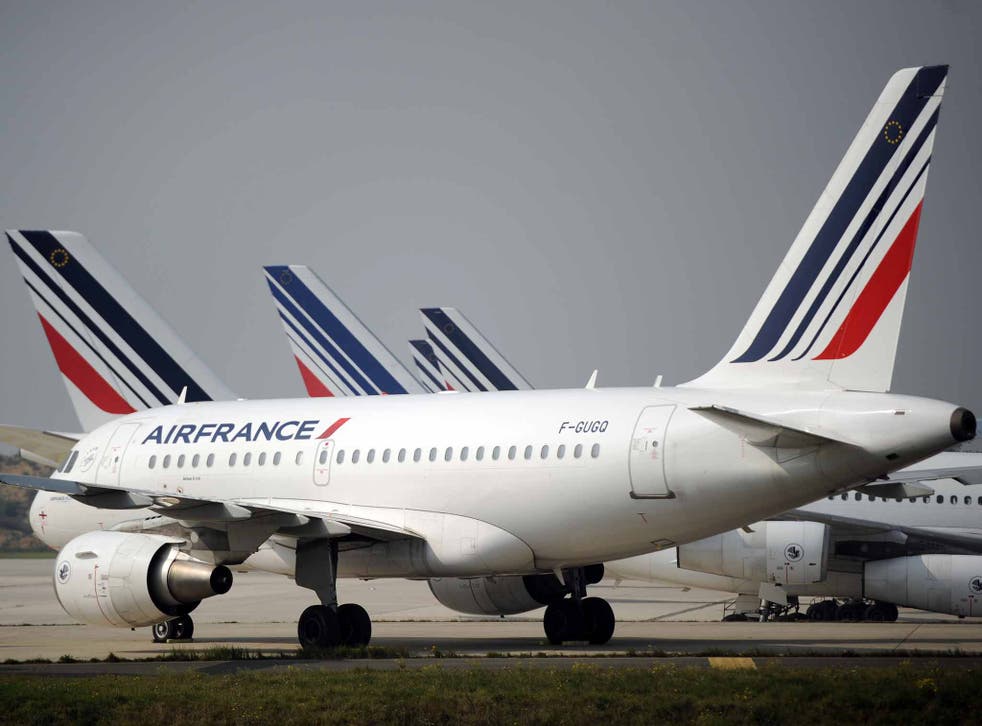 French air-traffic strike: Passengers' anger increases at the scale of disruption
The 48-hour strike is in protest against government plans to increase the retirement age from 57 to 59, and wider restructuring plans
Simon Calder
Friday 10 April 2015 10:28 Comments
As the impact of the French air-traffic control strike spreads, airlines' and passengers' anger at the scale of disruption is increasing.
The 48-hour strike is in protest against government plans to increase the retirement age from 57 to 59, and wider restructuring plans.
On 8 April around 1,000 flights to, from and over France were cancelled. On 9 April the figure is even higher. Airlines were ordered to cancel half of flights departing or arriving at French airports, up from 40 per cent on 8 April.
The second-biggest airline in France, easyJet, condemned the controllers' "unnecessary" stoppage, saying it was causing "considerable and disproportionate disruption for passengers and airlines across Europe."
Today easyJet cancelled 331 flights, affecting an estimated 50,000 passengers. One in four was a flight to or from the UK. Yesterday the airline provided hotel rooms for more than 6,000 stranded passengers.
Once the strike ends at 5am, easyJet plans a series of five rescue flights - prioritising the repatriation of three groups of school children who are stuck at Gatwick, Paris Charles de Gaulle and Marrakech. A plane will operate tomorrow from Luton to Paris, continue to Barcelona and then fly back to Luton. A second jet will depart from Gatwick to Madrid, then fly empty to Marrakech to bring stranded passengers back to Britain.
The airline is also seeking to assign larger aircraft to routes with high numbers of stranded passengers.
Travellers returning to Britain expressed their frustration at the delays caused by the strike.
Caroline Kamp from Surrey arrived at Gatwick at 3am on a delayed flight from Lanzarote. She told The Independent: "With a big sigh the pilot said 'When the weather gets nice they always go on strike'. How can they hold us all to ransom? It's so petty, selfish and unprofessional."
Airlines were still feeling the effects of the widespread disruption on 8 April when operations started on 9 April. A Norwegian flight from Oslo to Gatwick is running 11 hours late.
Air France, the worst affected airline, refuses to reveal how many flights it has cancelled, but says all long-haul services on 9 April - believed to number 67 - are operating. Half the medium-haul departures, to destinations such as the Middle East, have been cancelled. The carrier declined to comment on the short-haul cancellations, but it is known that 12 out of 27 flights from airports across the UK to Paris were cancelled - representing 44 per cent of operations.
Ryanair again cancelled 250 flights across Europe. British Airways' 28 cancellations were exacerbated by fog at Heathrow, which led to a further 20 flights to short-haul destinations being axed in order to preserve the schedule.
Register for free to continue reading
Registration is a free and easy way to support our truly independent journalism
By registering, you will also enjoy limited access to Premium articles, exclusive newsletters, commenting, and virtual events with our leading journalists
Already have an account? sign in
Join our new commenting forum
Join thought-provoking conversations, follow other Independent readers and see their replies