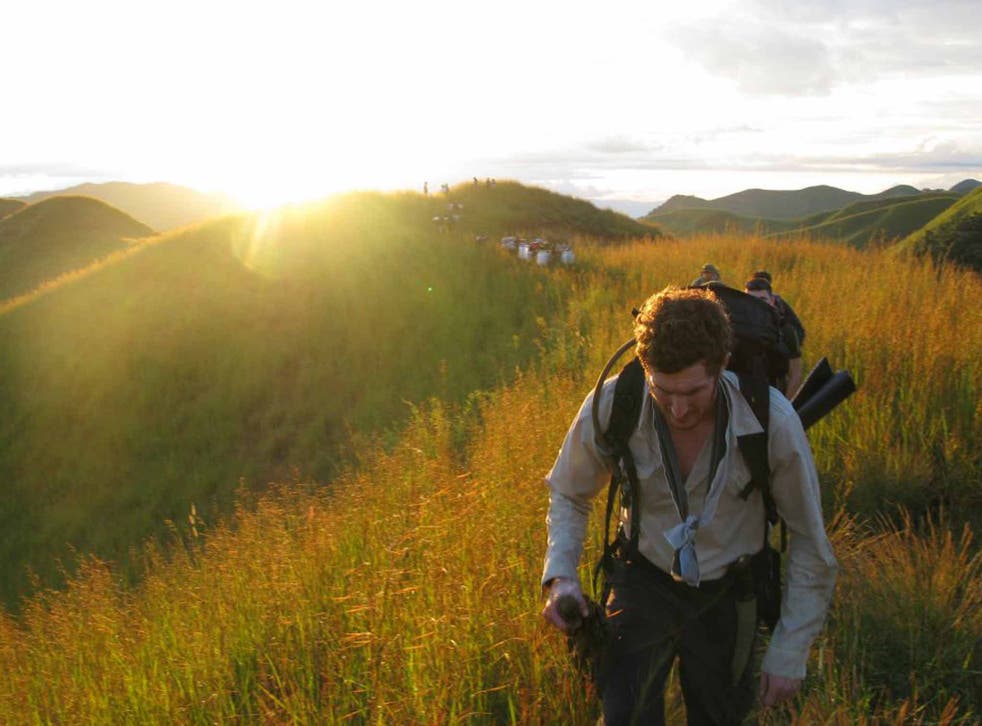 Holidays for single travellers: From a far-flung adventure to a relaxing spa break
From the freedom of setting your own agenda to simply having time to think or read, there's a lot to be said for holidaying on one's own
Holiday options for single travellers are constantly expanding; so whether you're unattached, have different travelling tastes to your partner, or simply prefer to go it alone, these trips should do the trick.
Seek out a specialist
Single supplements and dining alone are the bugbears of solo travellers, but both can be avoided by booking through specialist companies. Guests with Friendship Travel (0844 800 2770; friendshiptravel.com) enjoy double rooms to themselves with no supplement, plus hosted communal dinners. Its Houseparty Holidays, which block-book small hotels for exclusive use, are bestsellers; a week in a Turkish hillside retreat above Oludeniz this summer costs from £495pp, including flights and evening meals.
Similarly, Travel One (020 7929 7773; travelone.co.uk) has a three-night Northern Lights tour to Iceland from £1,099pp, including flights, accommodation, group dinners and sightseeing.
Have an adventure
It's not just the specialists that serve the solo market. Around half of those taking small group tours with Explore (01252 883 957; explore.co.uk) travel by themselves. That figure rises to almost 100 per cent for Secret Compass (020 7096 8428; secretcompass.com), whose more challenging expeditions visit Afghanistan, Armenia and other hard-to-reach locations and don't incur single supplements. Planned by former British Army personnel, these trips take adventuring to another level.
A 15-day journey through Madagascar takes in trekking, rafting and mountain peaks and costs £2,599pp, excluding flights but inclusive of meals, guides, accommodation and equipment.
Class act
Holidays that hone new skills are a big draw for single travellers. More than 70 per cent of guests with Skyros Holidays (01983 865 566; skyros.com) journey alone to the eponymous Greek island for workshops in yoga, painting, creative writing, windsurfing, comedy and more. Classes mostly take place outdoors on terraces overlooking the sea, with participants enjoying the flexibility to do as much or as little as they please. Prices start from £595pp for seven nights' full board, twin-share accommodation and a choice of three classes per day. Flights not included.
Sail away
Cruise lines have been somewhat slow to accommodate solo travellers' needs, but some are ahead of the curve. The Majestic Line (01369 707 951; themajesticline.co.uk) offers small-ship voyages through Scotland's Western Isles, with meals served communally and two double cabins reserved, supplement-free, for single use. A 10-night sail from Oban currently costs £4,050pp, full board.
Until March, Hurtigruten (020 8846 2666; hurtigruten.co.uk) is waiving single supplements on its Norwegian coastal cruises. A seven-day voyage departing Bergen on 31 January costs from £758pp full board, with flights and transfers from £395pp extra.
All about you
With a focus on personal improvement, spa and wellness holidays are perfect for those going solo. For wellness with wall-to-wall sunshine, try The BodyHoliday's "September Solos" programme. The resort pairs daily spa treatments with hosted meals and classes in a gorgeous St Lucia setting. A week all-inclusive costs from £2,159pp, with flights, through Kenwood Travel (020 7749 9220; kenwoodtravel.co.uk).
Join our new commenting forum
Join thought-provoking conversations, follow other Independent readers and see their replies