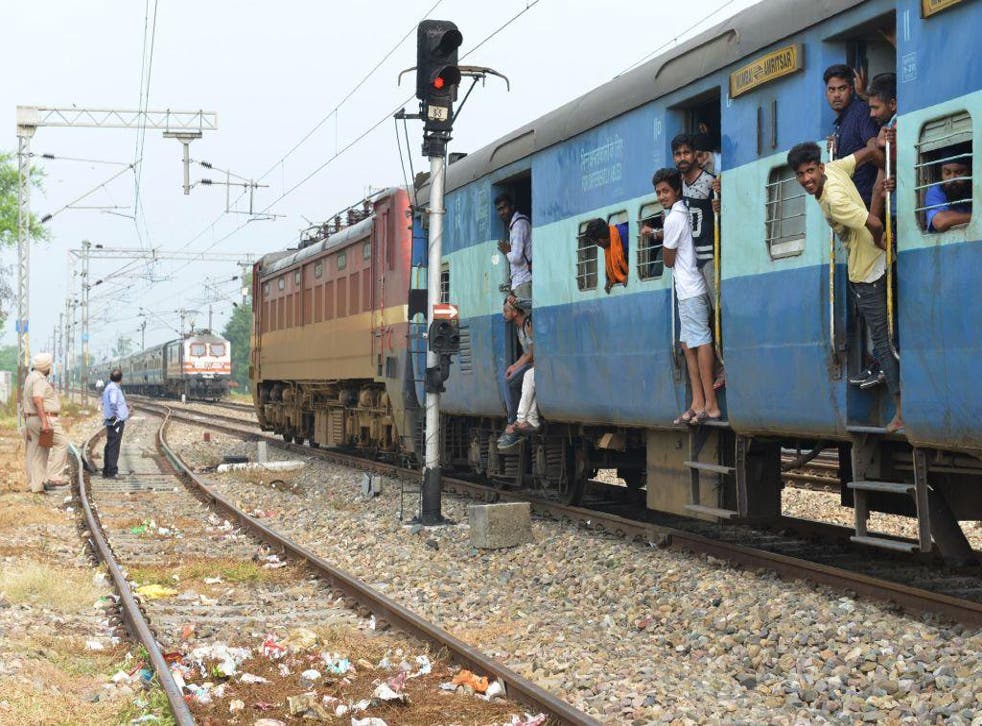 India rail pass to be axed this year
Train passengers planning to explore the country now face 'a nightmare' with online booking
The freedom to roam the world's leading rail network with just one purchase is about to come to an end.
The IndRail pass is to be discontinued "late in 2017", according to the long-standing UK agency, SD Enterprises.
The pass, which costs US$198 (£152) for three weeks in AC2 class, allows visitors to India to travel on any trains they wish for the appropriate time frame, and crucially make all the bookings in advance before they arrive.
Mark Smith, the founder of the Seat61.com website, said of the rail pass: "A whole two- or three-week itinerary can be painlessly pre-booked from outside India, avoiding the frustration of finding trains fully-booked if you waited to buy tickets when you got there.
"If you fall ill for a day or two and have to change your plans, or simply change your mind about when and where you want to go, you can do this with a pass."
Mr Smith described the abolition of the pass as "a quite incredible decision, given the difficulty of booking Indian train tickets".
"You will now need to book an itinerary as point-to-point tickets," he said, calling the booking process at www.irctc.co.in "a nightmare".
The Seat61.com founder rates the Japan Rail Pass as providing excellent value: "The seven-day pass is less than the cost of one Tokyo-Hiroshima round trip by Shinkansen [bullet train]."
The InterRail pass for Europe may not save money, because so many cheap advance-purchase fares are now available —- and in France, Spain and Italy, a reservation fee of about €10 is payable on top of the pass for almost every fast train.
"However, it's still cheaper than flexible-full-price fares for inter-city journeys of any significant distance," says Mr Smith. "So it allows you to explore flexibly instead of nailing your plans to the floor."
He says the Renfe pass provides a good deal in Spain. But he no longer recommends the Amtrak pass for US rail passengers.
"This is now a set number of 'segments' not unlimited travel," says Mr Smith. "You still need a reservation on all long-distance trains - and the passholder quota is set to zero seats once 75 per cent capacity is reached, which means you'll never get a spontaneous seat on any trans-continental train in summer.
"Better to use regular tickets, easily booked online at amtrak.com with reservation included."
Join our new commenting forum
Join thought-provoking conversations, follow other Independent readers and see their replies