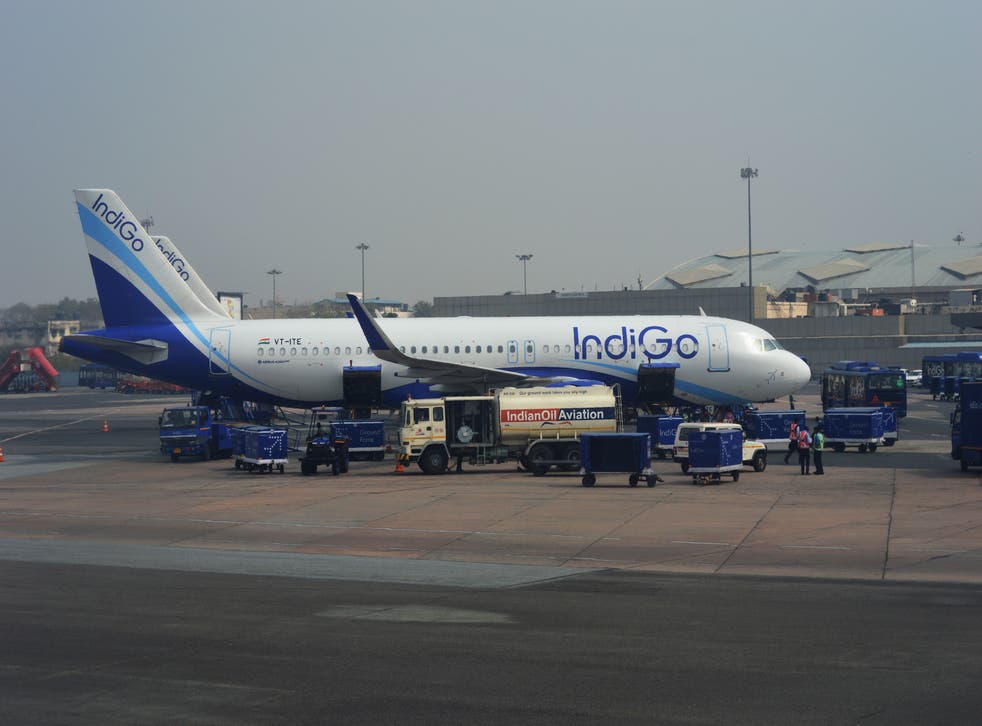 Passenger announces he has Covid as plane is about to take off
The aircraft was fumigated and sanitised before it continued its journey
A passenger announced he had Covid-19 as the plane he was sitting on was about to take off.
The incident happened on IndiGo flight 6E286 on 4 March, which was about to depart the Indian capital of New Delhi for the city of Pune.
According to a local media agency, the passenger told the flight crew that he had Covid-19 while the plane was on the runway about to take off.
After the man's revelation, the aircraft turned back to the airport. All passengers were offloaded, including the passenger with Covid-19.
The Airbus A320 aircraft was then fumigated, sanitised and the seat covers were changed, according to a flight official.
Flight tracking website Flight Radar shows the plane taking off over 90 minutes late, and landing over an hour late at Pune airport.
The passenger in question was taken to medical authorities where he later tested positive for Covid-19.
The Independent has contacted IndiGo for more information.
In November, a passenger who had tested negative for coronavirus before a flight went on to infect four others during the journey, according to a medical report.
A total of seven passengers sitting in relatively close proximity to one another ultimately tested positive for Covid-19 following the flight, states the report from New Zealand's Institute of Environmental Science and Research.
The passengers had travelled from different parts of the world to converge on the flight departing from Dubai in the UAE on 29 September.
There are various ways you can keep yourself safe during a plane journey.
Onboard the aircraft, the Department for Transport advises passengers to: remain seated as much as possible; follow instructions and guidance from crew; use contactless payment where possible; be aware there is likely to be reduced food and drink service; and make the cabin crew aware if you become ill.
Join our new commenting forum
Join thought-provoking conversations, follow other Independent readers and see their replies