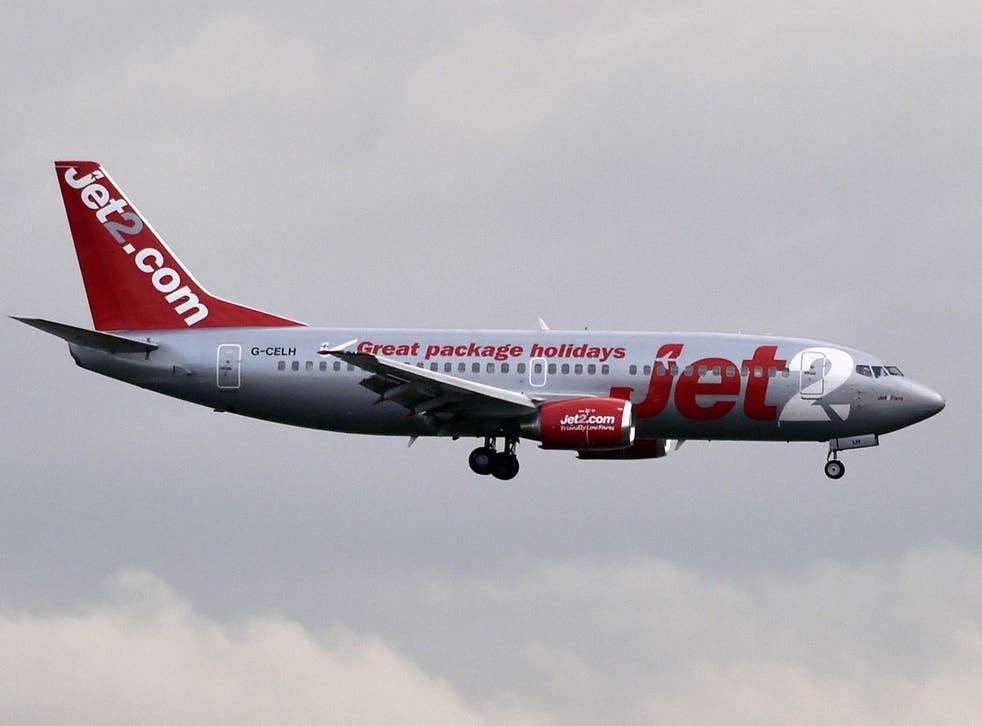 Jet2.com to stop selling alcohol before breakfast in bid to tackle air rage
Passengers aboard Jet2.com flights will have to wait until 8am before the on-board bar opens
One of Britain's leading budget airlines is tackling alcohol-fuelled air rage – but only at breakfast time.
Jet2.com is claiming to be the first European airline to take the bold step to ban alcohol sales before 8am in a bid to tackle what it calls "disruptive and abusive behaviour".
From Monday, passengers aboard the first wave of flights will have to wait until 8am before the on-board bar opens. Other airlines already operate bans on some specific flights – Ryanair does not allow alcohol in the cabin of some departures to and from Ibiza.
Research by The Independent on two years of Civil Aviation Authority (CAA) "reportable occurrences" of air rage show alcohol is the principle trigger of in-flight disruption.
Phil Ward, managing director of Jet2.com, said: "We believe that stopping sales of alcohol before 8am BST on our morning flights is an effective way to ensure everyone has an enjoyable and comfortable journey."
In practice, the ban is likely to affect only a small proportion of passengers, but it is part of Jet2.com's wider campaign to reduce in-flight disruption. Since 2015 it has refused travel to more than 500 passengers, and handed lifetime bans to more than 50 people.
The airline flies from Belfast, Birmingham, East Midlands, Edinburgh, Glasgow, Leeds Bradford, Manchester and Newcastle to a range of resorts and cities. It is also calling for alcohol, on sale in airports, to be supplied only in sealed, "tamper-evident" bags – known as "Stebs" – in a bid to reduce the illegal consumption of alcohol before and during flights.
In pictures: Emirates plane crash-lands in Dubai

Show all 7
The new aviation minister, Lord Ahmad, has vowed to tackle drink-fuelled air-rage, saying airline passengers deserve to have a safe and hassle-free journey. He has ordered a study of how alcohol is sold at airports, which is where many of the problems originate.
According to Philip Baum, editor of Aviation Security International magazine, alcohol-fuelled air rage is a global problem. He estimates disruptive passengers affect around 50 flights a day worldwide.
Concern about drunk passengers has increased since the crash-landing at Dubai on Wednesday. In the event of an emergency evacuation, anyone incapacitated by alcohol presents a hazard to themselves and other passengers.
Join our new commenting forum
Join thought-provoking conversations, follow other Independent readers and see their replies