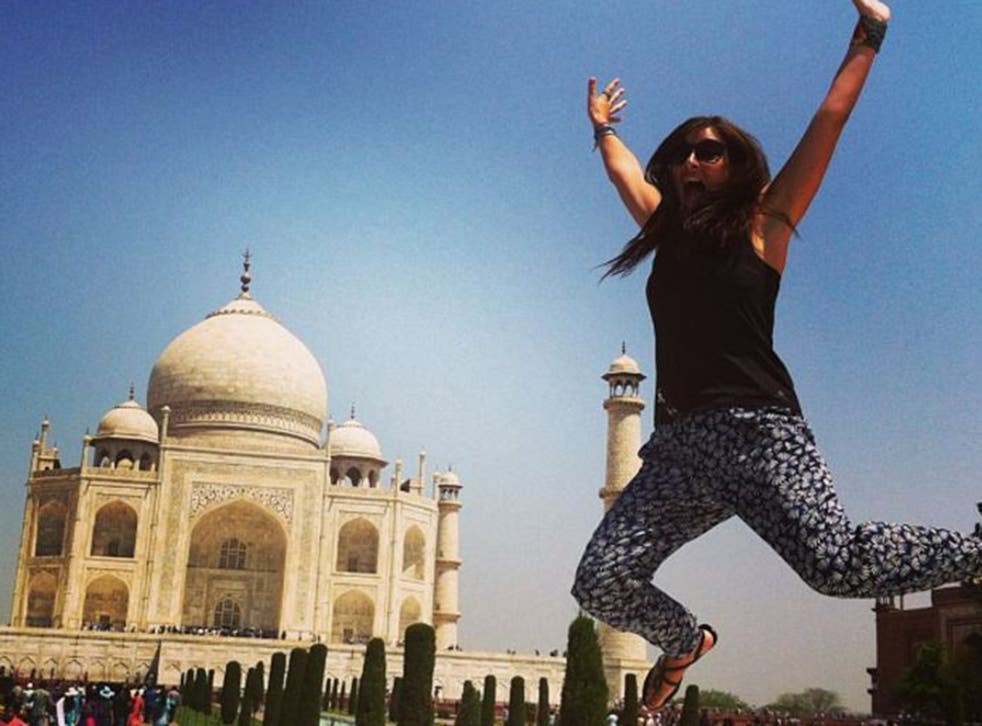 Jilted bride who quit her job to travel the world says she wishes her ex well
'I had a good job, a lovely house and lived a comfortable lifestyle but it lacked adventure, something I hoped travelling halfway around the world on my own would give me'
A jilted bride who decided to change her life by travelling the world has said she wishes her ex well, and wants to convey that there's always a second chance in life.
Four years ago, Katy Colins worked in public relations, had a nice house, a car and a fiancé whom she was planning to marry in May.
When her fiancé left her three months before their £20,000 wedding, she says she was left devastated: "Getting dumped is crap," Ms Colins writes on her blog. "No, it's more than crap. It's heart shatteringly physically painful, overwhelming and all consuming."
And so Ms Colins quit her job and set off on a trip to South-east Asia.
"My ex's decision, although devastating at the time, was the wake-up call I needed," Ms Colins writes. "I had a good job, a lovely house and lived a comfortable lifestyle but it lacked adventure, something I hoped travelling halfway around the world on my own would give me, and luckily it paid off."
On her travels, Ms Colins started a blog in order to keep her family and friends updated during her trip.
Now, Ms Colins has set out to inspire others to use setbacks as a springboard to embrace adventure.
She told The Sunday Times she is planning to give her wedding dress to a charity shop and is currently seeing someone.
She added: "Thom is engaged to another woman and, while we don't speak any longer, I wish him and his new fiancee well, It's the past."
On the day of what would have been Ms Colins' third wedding anniversary, she signed a book deal that will see her release three books about heartbroken women captured by wanderlust.
"The main thing I want to convey in my books is that there's hope, a second chance to make something of your life when things go wrong," she said.
Join our new commenting forum
Join thought-provoking conversations, follow other Independent readers and see their replies