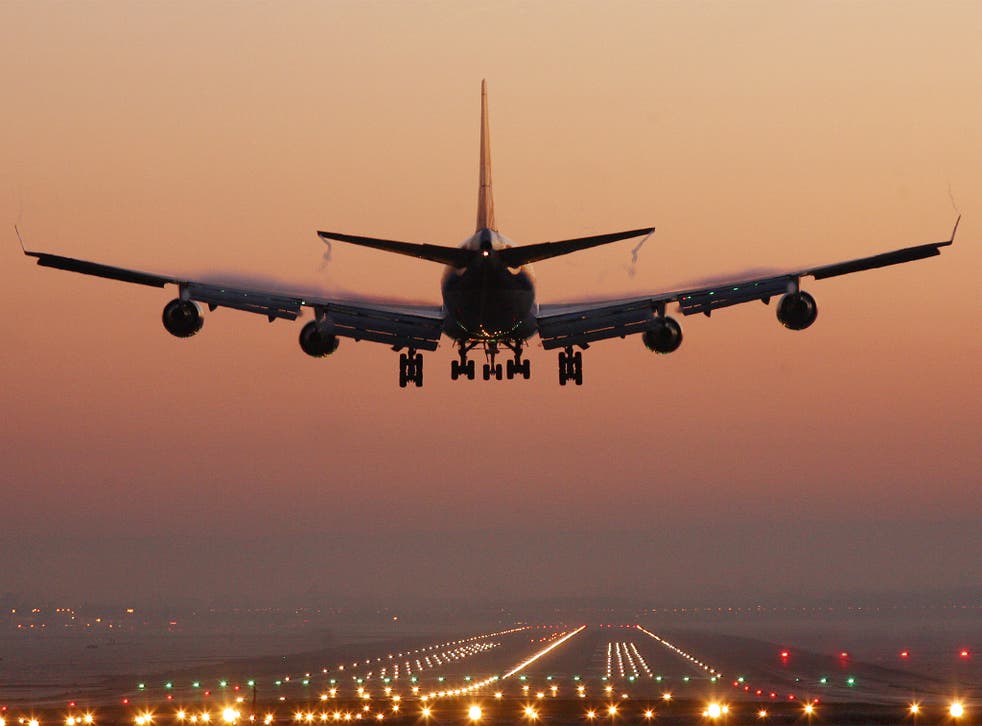 London airports' PR blitz is 'subverting democracy'
Anti-expansion campaigners claim they are being drowned out
Campaigners against expansion of London's airports have attacked the multi-million pound advertising and PR campaigns for new runways being mounted by Heathrow and Gatwick, claiming they are "subverting democracy" and drowning out discussion of alternatives.
A coalition of environmentalists and senior MPs has written to Sir Howard Davies, the head of the commission which will recommend next year which of the capital's two largest airports should expand, alleging that the owners of both facilities are exerting "unfair influence" because of their marketing power.
The two rival airports have recently launched an advertising blitz with large adverts in the national press and billboards or posters in prominent places, including Westminster Underground station next to the Houses of Parliament and also close to the offices of Airports Commission.
Although Sir Howard is not due to finalise his recommendations until next summer, after the general election, and the final go-ahead will be in the hands of the next government, the two main players are engaged in a noisy public relations battle to put the case for their rival runway bids.
One media buying agency told The Independent that the cost of both campaigns was likely to have exceeded £7m. It emerged last week that Heathrow had also helped fund a community group arguing for expansion of the airport.
Campaigners said that the scale of the marketing offensive, which has seen Heathrow place billboards as far afield as Newcastle and Manchester, meant that dissenting voices were unable to be heard.
The letter, which called on Sir Howard to offer reassurance that his commission had not been "overly influenced" by the publicity splurge, has 15 signatories, including Greenpeace, Friends of the Earth, Heathrow campaign group HACAN, Green Party MP Caroline Lucas and Zac Goldsmith, the Conservative MP and environmentalist.
It said: "Between them, both Heathrow and Gatwick have managed to dominate advertising space not just across the South East but also across other parts of the country. We fear in effect that they have subverted democracy by buying major influence [through advertising] over the Commission and our elected politicians.
"We are also concerned that this advertising blitz has had the result of watering down considerations made on the impacts of airport expansion on climate change."
Sir Howard announced two years ago that he had shortlisted three plans - a second runway at Gatwick and two competing proposals to build a third runway at Heathrow or lengthen its existing north runway - from which one would be chosen to provide the South East with new capacity by 2030.
But opponents argue a new runway would have dire consequences for the environment and air quality as well as reinforcing London's dominance of the British economy.
Keith Taylor, Green MEP for South East England, who coordinated the letter, said: "Every debate now begins by asking where expansion should take place, when the real question which needs to be asked is whether it should take place.
"We cannot meet our climate change targets and build any major new runways at the same time, the two policies are mutually incompatible."
Both Heathrow and Gatwick denied that their advertising campaigns meant they could exert excessive influence.
In a statement, Gatwick Airport said: "Gatwick has only had a year to get its message across since being shortlisted and advertising has proved an effective way of doing this. In contrast, Heathrow has had decades to make its case."
A spokesman for Heathrow Airport said: "The Airports Commission process has encouraged an informed debate on the role of aviation to the UK and it is both right and absolutely in keeping with the principles of democracy that the widest possible audience is engaged in both sides."
The Airports Commission said it was assessing the three shortlisted proposals on the basis of a framework that included both environmental and economic factors. A spokesman added: "The Commission will assess all the evidence through the framework and is not influenced either by advertising or by lobbying, whether for or against, the proposals it is considering."
Join our new commenting forum
Join thought-provoking conversations, follow other Independent readers and see their replies