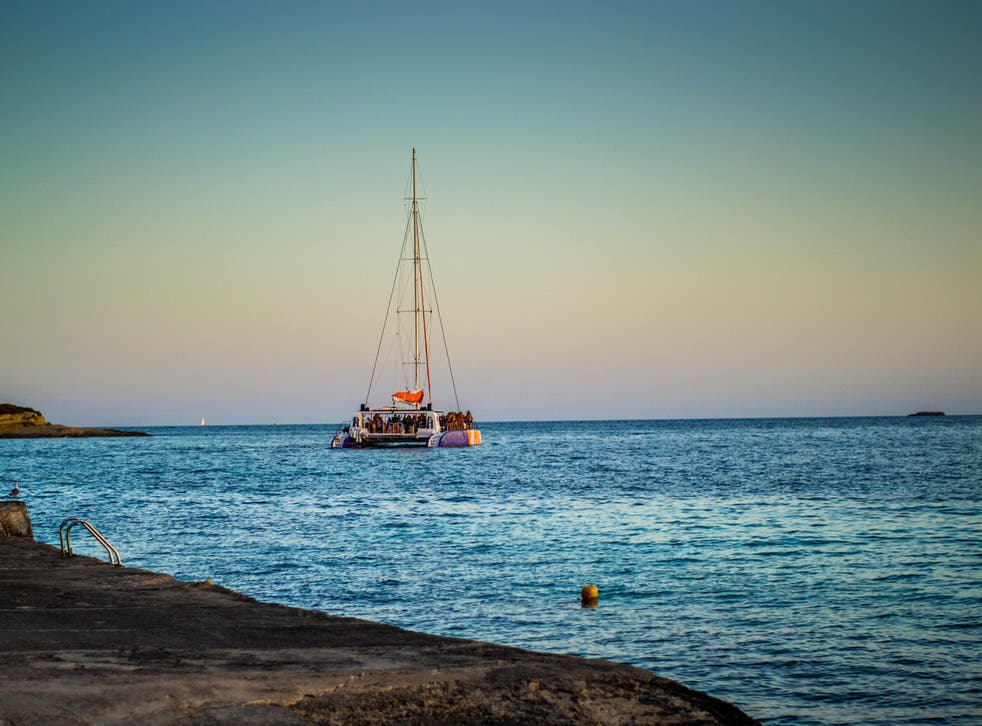 Mallorca calls for party boats to be banned
The 'excessive noise' is having a negative impact on coastal towns, according to Mes per Mallorca
Calls have been made to curb party boats in Mallorca due to their "excessive noise".
A Non-Parliamentary Proposal (NLP), with concrete measures to reduce the impact of the noisy "booze cruises", was presented on 27 August by Més per Mallorca (MES), a political coalition formed by the Socialist Party of Mallorca, IniciativaVerds and Entesa per Mallorca.
"We want to ensure that our coasts have a sustainable future, so everyone should make responsible use of them," said Joanina Aina Campomar, MES deputy.
Neus Truyol, councillor for Palma, added that the boat trips were an example of "bad tourist activity" that "endangers the economic model towards which we want to go".
Mallorca has been trying to change its reputation over the last few years, attempting to move from its image as a party destination filled with drunken, badly behaved Brits to something more upmarket.
Just last month the Balearic Government proposed new rules to ban unlimited alcohol in all-inclusive resorts. Director general of tourism for the Balearics Antoni Sansó told local newspaper Diario de Mallorca: "We don't intend to prohibit alcohol because you can't but we can regulate it.
"Rather than put limits on consumption or time, we propose that alcohol does not come into the equation but it's not easy.
"The Government wants to rely on the same formula used for half-board and full-board packages in which they charge for alcohol separately."
Calvia Council, the municipality home to notorious party resort Magaluf, started the process of cleaning up the town's image in 2015, bringing in rules to "punish uncivic behaviour" according to a council spokesperson. A host of other restrictions were added in autumn 2016, and in 2017 the new rules were enforced for the first time, with extra police officers on hand to ensure holidaymakers complied.
The rules prohibit defecating in public places, having sex in public, being naked in public, as well as littering, tearing branches off trees and playing music above 65 decibels.
Fines for those caught breaking the rules range from €100 for a minor infraction, such as climbing a tree, to €3,000 for a serious offence, such as vandalism or selling alcohol to under 18s.
The Mayor of Calvia said in 2016: "We have improved the experience for tourists and we are now no longer in the news for bad coverage. There has been a major decrease in infractions, arrests, balconing [jumping from a balcony into a pool] and all kinds of illegal or anti-social behaviour."
Councillor for Esquerra Oberta de Calvià, Rafel Sedano, has supported the latest call to reduce rowdy behaviour caused by party boats. "We understand that excessive activities must be regulated," he said. "It is the right line to be able to find solutions to serious problems for citizens, especially in the coastal towns."
NLPs are non-binding propositions submitted by Spanish parliamentary groups that encourage the government or one of its members to take a specific action. Although NLPs are debated and voted on by legislative members, they are not laws.
Join our new commenting forum
Join thought-provoking conversations, follow other Independent readers and see their replies